Sedona AZ (November 8, 2013) – Whether an artist is painting a flower, creating a quilt, photographing a landscape or creating a piece of jewelry, they are capturing a moment in time and its significance can speak volumes. Come experience the featured artists' interpretations of "Moments in Time" at Sedona Arts Center's fine art gallery in Uptown Sedona only until November 24, 2013! Indulge in the spectacular creativity of Robert Albrecht, Jane Defoe, Richard Drayton, Luna Patterson and Komala Rohde in this exceptional show.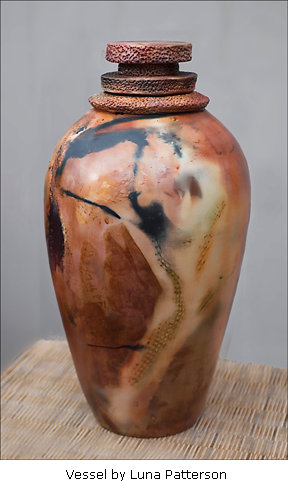 Sedona Arts Center features a new themed exhibit each month with truly outstanding local artists. Robert Albrecht is a contemporary Fine Art Photographer, Digital Artists and Master Printmaker. His finished art pieces grace the walls of many homes and offices and his work has been published worldwide in magazines and corporate publications. Jane Defoe, a Nebraska native, has been a quilt maker for over 25 years. Her work involves the interplay of visual designs and the dynamic effects of bold colors and textures. Luna Patterson is a self taught and explorative artist who is fascinated by the medium of clay. Her pieces are hand built and pit/sager fired which creates captivating prints in her clay work. Richard Drayton had a long and very successful career as an illustrator and graphic designer before returning to his initial dream of working as a fine artist and naturalist. Richard masterfully applies his work disciplined eye for detail and brilliant sense of design and color into his vibrant works. Komala Rohde is an artist and teacher who takes her beading and metal clay work to new levels. Komala loves working with both solver and base metals such as bronze, copper and steel.
This month's exhibition runs through November 24, 2013.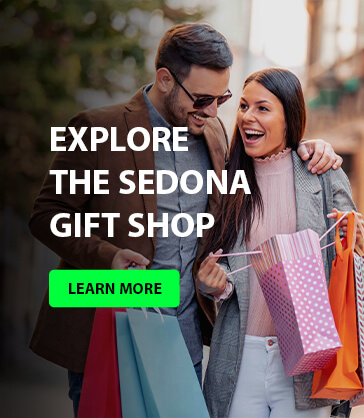 Visit Sedona Arts Center first, where more than 400 artists teach, study and follow their passion! We have the largest selection of fine art in all styles and mediums you will find in Sedona! From exquisite jewelry to bronze sculptures, we have something for everyone. Our Fine Art Gallery is open daily from 10 a.m. to 5 p.m. with Opening Receptions every First Friday of the month from 5 to 8 p.m. Sedona Arts Center is a 501(c) 3 nonprofit educational institution dedicated to nurturing creative discovery, learning and sharing through arts education and artistic development.
The Sedona Arts Center is located at State Route 89A & Art Barn Road in uptown Sedona. The Galleries are open daily from 10 a.m. to 5 p.m. For more information call 928-282-3865 or visit SedonaArtsCenter.org