Sedona AZ (September 17, 2019) – Consistency at Sound Bites Grill is something Sedona locals and visitors can rely upon when it comes to quality entertainment, food and fun. Celebrate hump-day with the best wine tasting event in town every Wednesday at Wineaux Wedensday from 5:00pm-7:00pm.
Patrons enjoy the varied wine selection (and wine education) while accompanied by the original tunes of Robin Miller on his guitar and piano from 6-9 p.m.. Robin is a weekly attraction at Sound Bites with a following of fans that rarely miss his performances. His seemingly effortless abilities have been honed over decades of live performance and his style ranges from classic/ambient to serious Rock n Roll.
Robin Miller will return on Thursday night September 19th with his son, Eric Miller, for the ever popular "Chill on the Hill with the Millers" from 6:00pm-9:00 p.m. which also features a specialty cocktail known as the "Chilltini" at Sound Bites Grill.
The Chilltini spouts a different recipe every week and adds to the menu of fine food and excellent entertainment. This father and son duo has a great time on stage together and it's absolutely contagious. Audience members are found singing along and tapping their toes then moving into standing ovations by the shows end.
The repertoire of these consummate singers is varied from original tunes to flamenco and Latin inspired music to rock and roll classics. There are assorted CD's available for patrons to take home a little bit of Sedona's local culture as well. There is no cover to enjoy Chill on the Hill.
But wait. Can there be more Robin Miller? Yes, there is! Catch Robin on Friday night  September 20th from 7:00pm to 10:00pm with his welcomed and somewhat favored trio that includes drummer Bob Blasi and bass player Rich Neville. These gifted musicians create an energy that keeps brings back memories from 70's and 80's rock.  There is a $10 Cover for the band this evening.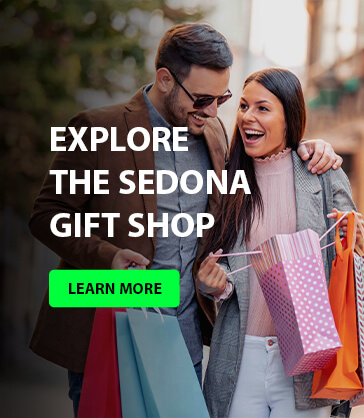 On Saturday Sept 21st from 7:00 to 9:00 p.m. patrons have the opportunity to witness true magic on stage with Artist in Residence "Esteban" whose international celebrity has cultivated a reputation that keeps this show sold out on a regular basis. Esteban is a master guitarist, flamenco and classical. The evening is filled with powerful music and fun stories of Esteban's musical journey!
The sprinkle of magic fairy dust in this delicious show that adds the perfect flavor to the musical palate is Esteban's daughter, Teresa Joy, whose name proves accurate. She is a true joy to witness as her violin skills, stage presence and palatable love for music inspire audiences around the world.
Between Esteban, Teresa Joy and Raul Yanez on keyboards and Joe Morris on drums it's a show unlike any other. It's another magical grouping that spans the generations and entertains. This is a ticketed event and it is suggested to pre-purchase tickets as the show often sells out.
The doors open at 5:30 and the show starts at 7 p.m. There is a meet and greet with Esteban and Teresa Joy after the concert.
Sound Bites Grill is located at the Hyatt Pinon Pointe Shops in Uptown Sedona and is open for lunch and dinner daily from 11:30am to 9:00pm and on Friday"s and Saturday"s until 10:00pm. Reservations are recommended but not required. For more information, reservations or tickets call 928-282-2713 or visit Soundbitesgill.com