Sedona AZ (March 14, 2018) – Music in The House is excited to present American singer, storyteller, songwriter, and producer Michael Smotherman at the Sedona Hub, 7pm, Friday, March 30th. Writer of more than ten #1 songs on the Country charts, he has also written numerous songs for film & TV.  Michael's songs have been recorded by the likes of Roger Miller, Glenn Campbell, Kenny Rogers, Ray Charles, Waylon Jennings, Willie Nelson, Bonnie Rait, Earl Thomas Conley, The Allman Brothers, Deana Carter, Lila McCann, Trace Adkins and Brooks & Dunn.
Bill Bassett, long time singer/songwriter, outstanding instrumentalist, and master of ceremonies at the Blazin' M Ranch, will open for Michael and set the stage for a fun and exciting evening of songs. Tickets are $10 at the door and online through www.showtix4u.com, the show begins at 7pm with doors open at 6:30 p.m.
Early in his career Michael toured with Captain Beefheart and was member of rock band Buckwheat in the early 70's. His two self-titled albums are from the late 70's (1977) into the early 80's (Epic Records, 1982). It was upon meeting fellow songwriter, producer and former member of the group Bread, Robb Royer, that the focus style and direction was achieved for Michael's third album, "Conjure Man" (2001). His latest album "King of Brooklyn" (2014) follows on a rich career and experiences in the music industry.
Michael's haunting song "Do I Ever Cross Your Mind," cowritten with Billy Burnette, was covered by Ray Charles, Bonnie Raitt,  Tom Jones, and Cher. In an interview with Blues Network, Michael said "a critic for Billboard Magazine once described my music as "Randy Newman meets Roger Miller at Ray Charles' house in New Orleans"…as far as my musical philosophy, it's easy…if it feels good, do it…"  Willie Nelson described Michael as "one of my favorite artists/musicians/songwriters/instrumentalists." Bonnie Raitt describes him as "… one soulful, unique guy."
Michael was born in Erick, a tiny town in western Oklahoma whose main industry seemed to be songwriters and dust, nurturing the likes of Roger Miller , Sheb Wooley, and  Herbert Mayfield. "I have been writing for as long as I can remember, beginning with little mainly sci-fi stories and then later songs."
He started out playing in a local Western Swing band  that his mother ran when he was about twelve or thirteen years old. He switched to electric piano at around fourteen and started "my first raggedy-ass rock and roll band" with some other guys from high school. He  went to California right out of high school with a well known band out of Oklahoma City that "was actually pretty decent, especially considering the time and place." He limped into Hollywood in an old Ford sedan with a cracked back windshield and a hat full of dreams. "I was so lonesome and alone that I believe that's when I first started writing what I consider real songs."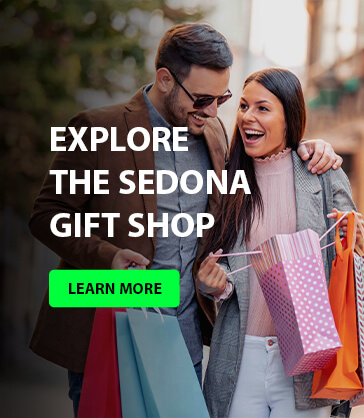 Michael concentrated mostly on writing, his first love, but never lost "that burning bone deep desire to make the music I hear in my head 24/7, that lives deep in my heart."  He has spent many a roadtrip playing keyboards for Glen Campbell, Mick Fleetwood and others before arriving in Nashville's greener pastures.
Michael has a bit of the philosopher in him, as all good songwriters do. "I have come to realize at this stage of my life that I really don't care too much about "things. " I never have and never will. I've driven new fancy doo-dah SUVs and I've driven smoking beaters, and as long as I got there it was pretty much all the same to me. I lived in big fancy houses with snooty neighbors and crash landed on friends' couches. I even lived in my studio once for two years. I have tried above all to be true to myself, even in the face of common sense, because I just don't know any other way. I make music the best way I know how, from my heart, and regardless of who else likes it, I have to like it. That's my criteria."
Come and experience the power of musical creation with Michael Smotherman and Bill Bassett, musicians with a unique and special love for songwriting, on Friday, March 30th, 2018 at 7pm at the Hub. Tickets $10 at the door and on www.showtix4u.com. Doors open at 6.30 pm.
Where: The Sedona Hub (525B Posse Grounds Rd, next to the Skate Park)
When: Friday, March 30th, 2018, 7pm (door open at 6:30pm)
Tickets: $10 at the door and online at www.showtix4u.com.
Suitable for the entire family.
For more information: http://www.sedonahub.org, Music In The House at 207 907 9365