Sedona AZ (September 25, 2018) – Join Sedona's Top Ten Billboard charting New Age Artist Michael Kollwitz and his Chapman Stick along with folk/jazz fan favorite artists Jo B. & Walton from Prescott for a special two-set Music in the House show at the Sedona Hub, Friday, October 12th. These wonderful musicians have a great collection of original and cover tunes for your listening pleasure. Tickets are $10 at the door. The show starts at 7pm, and doors open at 6:30 p.m. with the concert running from 7 to 9pm.
Being a first-generation Stickman came with decided benefits for Michael. Consistently booked for musical gigs, he traveled extensively, opening for the Beach Boys one year, and earning raves for his one-of-a-kind performances along the way. By the early 2000's, he had amassed such a following that he decided to record his first solo album and join the festival and fair circuit to play music full time.
He crossed paths with Carlos Santana while playing a gig on Maui, and Santana was visibly moved by Michael's music. Carlos said Michael's music made him feel good and called it "a gift from the heart". Mick Fleetwood heard his music and planted the seed that Hawaiian music would sound amazing played on The Stick. Michael went on to record six albums during his time on Maui.
Kollwitz has since recorded in such diverse genres as Jazz, Classic Rock, Latin, and Americana. In Michael's 21st and 22nd albums, 'Serenity' and 'Serenity II', his goal was to create a sonically healing experience, and evoke simplicity and relaxation for his listeners.  'Serenity I' reached #8 on the Zone Music Reporter chart in Sept. 2017 and was nominated for Best Contemporary Instrumental Album of 2017 by One World Music Radio in the United Kingdom. 'Serenity II' reached #8 on Billboard one week after its release in April 2018.
Jo B. & Walton features singer-songwriter Jo Berger on guitar and vocals and instrumentalist Walton Mendelson on the unique and eclectic electronic wind instrument (EWI). Together they create original music rooted in the folk traditions of the West infused with a splash of jazz and a touch of blues.  Through their diverse backgrounds Jo and Walton found a strong musical kinship, and this chemistry is reflected in Walton's rich vocabulary of instrumental voices interwoven with the lyrical vocals of Jo's original songs. Their music is spirited, poignant, and full of variety. They can get your body moving and lift your heart.
"When Jo B and Walton play sunshine fills the room! Music so bright and joyful you can't help but smile. Jo Berger and Walton Mendelson perform beautifully together, creating a seamless and surprisingly full sound for just a duo. Their personalities come through in their performances instilling the listener with a sense of being with good old friends." – Jennifer Cohen, Verde Valley Experience Host.
Jo shares a warm connection with her audiences and through her compelling songwriting and stories, she is charming, lively, and a keen observer of the quirks of daily living. "Life is a magnificent journey," Jo reflected. "My songs explore my passions as they focus on messages and movement." Learning guitar and flute as a child, Jo loved the music of the West and the folk music of the Baez and Dylan 60s, and became steeped in the traditions of old time, bluegrass, country, jazz, and Latin music.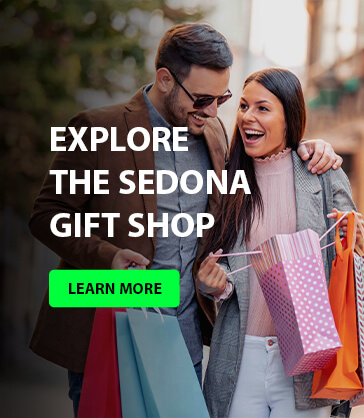 Walton Mendelson grew up in Cleveland playing the saxophone and flute as a child. In the late '60s, he immersed himself in the folk, rock, and jazz scenes. Later intrigued by early music— music written before 1800 and performed on period instruments—he studied, performed, and wrote about it. "For me," Walton says, "all of this experience comes to bear in Jo B. & Walton." Together they perform their blend of original folk, blues, and jazz tunes at a variety of regional venues and folk festivals throughout Arizona.
Come and experience the unique and exciting music of Michael Kollwitz and Jo B. & Walton, musicians with a passionate love of their songwriting and performing craft, Friday, October 12th, 2018 at 7pm at the Hub. Tickets are $10 at the door, and doors open at 6.30 pm.
Where: The Sedona Hub (525B Posse Grounds Rd, next to the Skate Park)
When: Friday, October 12th, 2018, 7pm (door open at 6:30pm)
Tickets: $10 at the door.
The show is suitable for the entire family.
For more information, call Larry and Leslie Latour, 207-907-9365