Mary D. Fisher Theatre is home for the opera simulcast and encore events
Sedona AZ (February 25, 2016) – The Sedona International Film Festival is proud to present the next Met Live Opera presentation of Giacomo Puccini's "Manon Lescaut" on Saturday, March 5. There will be two shows that day at the Mary D. Fisher Theatre: 11 a.m. (live simulcast) and 4 p.m. (encore). There will be a pre-opera talk one hour before each of these performances, presented by Dr. Eric Gibson of the NAU Opera Department.
The Met stage ignites when soprano Kristine Opolais and tenor Roberto Alagna join forces in Puccini's obsessive love story. Opolais sings the title role of the country girl who transforms herself into a Parisian temptress, while Alagna is the dashing student who desperately woos her. Director Richard Eyre places the action in occupied France in a film noir setting. "Desperate passion" is the phrase Puccini himself used to describe the opera that confirmed his position as the preeminent Italian opera composer of his day. Met Principal Conductor Fabio Luisi leads the stirring score.
Few operas have surpassed "Manon Lescaut" in the depiction of the urgency of young love. The French tale of a beautiful young woman destroyed by her conflicting needs for love and luxury had already inspired Massenet's "Manon" (1884), a relatively new and immensely popular work at the time of "Manon Lescaut's" premiere. Puccini made the story his own and infused it with a new level of frank emotion and a flood of melody. The opera was his first great success, leading George Bernard Shaw to name him "the successor to Verdi."
ACT I
Amiens, France, around 1720. Edmondo, his fellow students and their girlfriends are enjoying the summer evening on a public square. They welcome the young Chevalier Des Grieux, who sings a jaunty serenade to the girls ("Tra voi, belle"). Soon the courtyard stirs with the arrival of a carriage bearing Manon and her brother, Lescaut, who is escorting his sister to a convent at their father's orders. Sharing the coach with them is Geronte, an old and wealthy Parisian gallant. While the innkeeper shows Lescaut and Geronte to their rooms, Des Grieux introduces himself to Manon. She is intrigued by him and agrees to meet him later, then joins her brother. The Chevalier realizes he has fallen in love ("Donna non vidi mai"). Geronte, who also has designs on Manon, bribes the innkeeper to arrange for Manon's abduction. Edmondo, who has overheard the conversation, warns Des Grieux. As evening falls, Manon keeps her promise and meets Des Grieux, who persuades her to evade both the convent and her elderly admirer by running off to Paris with him instead (Duet: "Vedete? Io son fedele"). Geronte returns to find the young lovers escaping in the carriage he hired for himself and Manon; furious, he is calmed by Lescaut, who assures him a girl like Manon who loves luxury will be easy to lure away from a poor student.
ACT II
Manon has left Des Grieux and is living in a sumptuous Paris apartment as Geronte's mistress. When Lescaut arrives to congratulate her on her success, she sadly replies that luxury cannot make up for the loss of Des Grieux ("In quelle trine morbide"). The arrival of a group of musicians who sing a madrigal in her honor does not change her mood, but Manon's vanity is aroused when Geronte appears with some of his friends to pay tribute to her beauty. The men watch her dancing lesson, while she sings a love song to the strains of a minuet ("L'ora, o Tirsi"). Lescaut goes off to find Des Grieux. After the guests have left, the Chevalier confronts Manon (Duet: "Tu, tu, amore? Tu?"). He first reproaches her as faithless, but soon gives in to her beauty and insistent declarations of true love. Geronte returns to find them in each other's arms. When Manon holds up a mirror to mock his age, he leaves, threatening revenge. Lescaut bursts in to warn the lovers that the city guards are on their way, but Manon, in spite of Des Grieux's repreoach ("Ah, Manon, mi tradisce"), insists on gathering her jewels first. The delay proves disastrous: led in by Geronte, gendarmes arrest Manon for theft and drag her off to prison.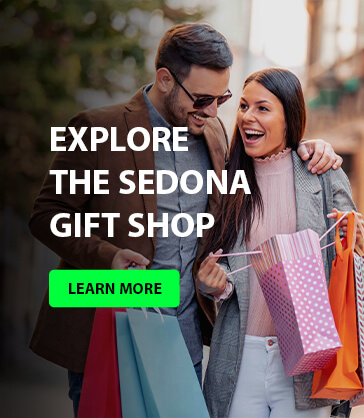 ACT III
On a street by the harbor of Le Havre, Des Grieux and Lescaut wait for dawn, hoping to rescue Manon from deportation to America. When she appears at the bars of her prison, the lovers once again exchange vows and words of hope. The sound of a shot indicates that Lescaut's plot has been discovered. A band of soldiers lead in the women prisoners, who are each called by name to board the ship, while a curious crowd gathers to comment on their appearance. Des Grieux desperately begs the Captain to let him accompany Manon to the New World ("Guardate, pazzo son!"). Moved, the Captain agrees.
ACT IV
Wandering in a wasteland where she and Des Grieux have fled after landing at New Orleans, the ailing Manon is at the end of her strength and cannot go any farther. When Des Grieux goes off in search of help, she is overcome by terror and despair ("Sola, perduta, abbandonata!"). Des Grieux returns, but Manon dies in his arms.
The Met Live Opera's "Manon Lescaut" will be shown at the Mary D. Fisher Theatre on Saturday, March 5 at 11 a.m. (live simulcast) and 4 p.m. (encore). The pre-opera talk will take place one hour before each show.
Tickets are $20 general admission, $18 for Film Festival members, and $15 for students. Tickets are available in advance at the Sedona International Film Festival office or by calling 928-282-1177. Both the theatre and film festival office are located at 2030 W. Hwy. 89A, in West Sedona. For more information, visit: www.SedonaFilmFestival.org.