By Melanie Lee
Author, "A Year In Sedona~Meeting The Muse At Wisdom's Edge"
(January 15, 2018)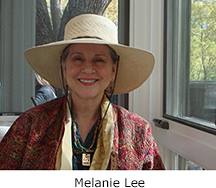 Life in Sedona took an auspicious turn as we learned to look for the muse in both the mundane and sublime. Maybe not too surprisingly, many people we met seemed to feel the same way, referencing the rich historical, cultural and esoteric lore as they described a sense of now dwelling in possibility.  Everyone  seemed to have the not-unpleasant, mildly disorienting feeling that we'd all been plopped down in some modern day Shangri-La, an exotic but accessible location designed by a very creative, maybe mischievous, genius to encourage all the lucky inhabitants to pursue artistic freedom, intense personal growth and maximum spiritual transformation.
The spirits of possibility and change, very close cousins of the muse, invited explorations near and far, and soon we were cruising down SR 179, the spectacular scenic byway leading in and out of Sedona and the Village of Oak Creek. We devoured the place like hungry tourists, stopping to sniff out a good coffee shop, try an interesting restaurant or poke about in a new art gallery. But our favorite hey-honey-look-at-this sites on these excursions turned out to be cultural and historical monuments, interesting regional architecture and public art. One day we noticed a stunning bronze sculpture near Tlaquepaque, the landmark shopping plaza modeled on a picturesque old Mexican village. The Open Gate, handsomely installed in a small landscaped traffic roundabout, displayed an arresting grouping of natural elements including an apple tree, a Great Blue Heron and a bear, symbols of crossing to a place where freedom, creativity and diversity were celebrated. It had a stately but approachable appeal and when I tracked down the name of the sculptor, I was astonished. Sedona artist Reagan Word was an old high school classmate of mine from over fifty years ago who'd lived in Sedona for almost forty years, and when I called he said he'd be happy to meet up again. Soon we visited him and his wife, Betsy, two stalwart pioneers who'd arrived at wisdom's edge years ago, now happy to share their own stories about how they met the muse.
Reagan and I had memories in common of the long ago past, making conversation fun and easy, and as talk turned to the present it was clear The Open Gate, his most recent triumph, reflected the artist and person he'd become later in life. The piece offered a distinctly inspirational message about the power of nature to support a creative path and purpose in life and seemed symbolic of Reagan's own journey to wisdom's edge. I asked him how he'd become so intimately acquainted with his muse. Serious, yet engaging and playful, he replied with a marked sense of the poetic, explaining he'd known by second grade he wanted to be an artist. But only when he'd finally learned to create just for himself, to do what excited and inspired him after a long journey of self discovery, was he  able to find a personal narrative that elegantly defined who he was, what he believed and what he'd become.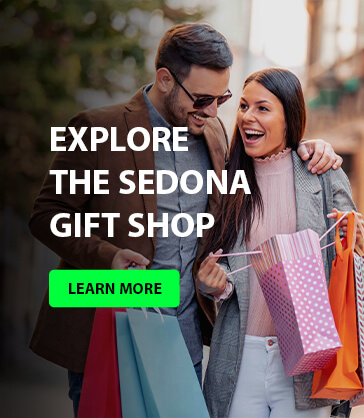 "Now I continue to push the envelope, wondering if I dare expand those wonderful ideas that I always protected from criticism by not doing them," he told me, making me think he was probably one of those people who'd traveled the road to wisdom's edge by learning with trial and error how to extend a generous hand and kindly smile to his younger self. Reagan's artistic vision spoke to the possibility of finding one's highest and best creative expression by stepping boldly through a gate into a new place of wonder and beauty and I saw it as a testament to the power of a journey that ultimately allowed the mind to expand, the spine to stiffen and the heart to open in full.
We had a stellar meeting with the muse the day we encountered The Open Gate. More than a beguiling and beautiful piece of public art, it was an important trail marker on the road to wisdom's edge. Both beacon and threshold, it offered a welcome invitation, a nudge to step through the gate and meet our muse.
Melanie Lee is an award-winning writer, editor, artist and author. Growing up in Texas, she read mostly biography and autobiography and dreamed of being a writer who could help inspire others to meet their muse by honoring beauty in everyday life. She holds degrees in languages and journalism and was a features editor and columnist, writing everything from lifestyle stories and business news to profiles of entrepreneurs, artists and inventors engaged in the creative pursuit of right livelihood. She lived for ten years in Northern New Mexico where she was creator and director of Sojourns Writing Workshops of Santa Fe.
At the second half of life she moved to Sedona with her husband Louis Michalski. She met her muse anew, took up painting, became a yoga teacher and avid hiker and wrote "A Year in Sedona~Meeting the Muse at Wisdom's Edge",  available on Amazon.com or from the author. She can be contacted at 
P.O. Box 1419   Sedona, AZ  86339 or   atwisdomsedge@gmail.com