By Melanie Lee
Author, "A Year In Sedona~Meeting The Muse At Wisdom's Edge"
(April 9, 2018)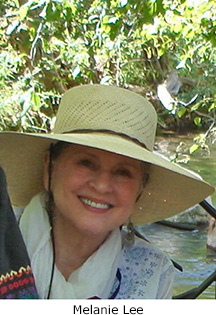 When my husband Louis and I moved to Sedona, one of the first things we decided to do was put in a vegetable garden. Until we realized our little plot was basically solid rock underneath. Goodbye beautiful back yard vegetable garden idea, hello weekly Farmer's Market, two blocks  from our house. Not to mention Natural Grocers' all organic produce, a four block walk from the  house and Whole Foods Market, just a five minute drive up 89A. So off we went, another creative adventure to savor and relish, just around the corner.
I got to thinking about food as art when Louis was working on creating our new art studio after we'd taken an eye opening abstract art workshop. Messing around in the kitchen, cooking up a few tapas including some colorful and tasty Mediterranean dishes to keep him going, I communed with the food (what, you don't talk to your food?). I carefully chose my favorite serving dishes as I mused about the concept of nourishment and as I pondered, the food suddenly took on meaning in a completely novel way as I saw it with my now newly abstract-appreciative eyes.
Fresh and healthy food became one of the best ways we found to nourish our newly found creative spirits when we got serious about transforming our diet. Food is a splendid medium to use for creating some living abstract art and if you remember the food of your growing up years, I'll bet you'll find that the things you liked most were beautiful, comforting, fun. And could, with a little imagination, be seen as works of art (not talking about pb&j sandwiches here although I'm open to hearing about your experiences).
Food prep can be a revelationy and if you've ever really looked at your meal preparations you've no doubt been astonished. There's artistry everywhere, starting with the simple act of observing, choosing, preserving, preparing and cooking food. Elements of art – line, color, texture, shape, space, are abundantly evident in even the smallest morsel, in the simplest culinary choice. Behold a sunburst in the middle of a carrot slice. Savor the curly, crispy edges of a textured fried egg. Admire one perfect, smooth, round green pea. Love the happy crinkled edges fluting a fresh bunch of kale..
Today I give you food as art to nourish your creative spirit. It's got color, contrast, textures, shapes and forms with just enough order to satisfy the sensibilities of those among us who like a lot of boundaries but are learning at last to color outside the lines. The Mediterranean diet is touted worldwide for its unforgettable  aesthetic as well as nutritious appeal and here's a menu worth remembering.
To begin, set out a sturdy but attractive textured dish of perfectly prepared grains. Couscous can be so compelling with its tiny pearls and honeyed hue, yes? Zap it with ghee or olive oil, but not too much more. Let it hover lightly, set off to perfection in an indigo ceramic dish. Offer small pita bread triangles on the side.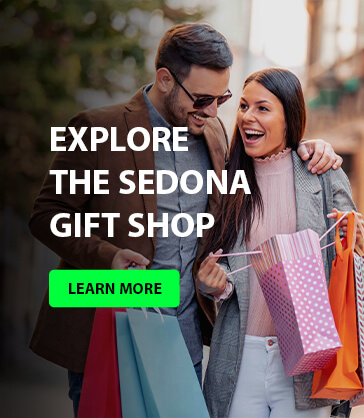 Next find some small, crisp white plates with nice shapes (I love a little ellipse, don't you?), maybe use four or five just large enough to have a healthy and attractive sampling of 1) Greek olives and pickle slices (zesty dill is best), 2) a good size helping of plain yogurt, sliced cucumbers and feta cheese slices sporting freshly shredded mint as a suitably perky topping along with a fat red clump of grapes for color and taste contrast, 3) tiny, halved sweet cherry tomatoes in a nest of gobs of cilantro and parsley, 4) an alluring, perfectly smooth dish of chickpea hummus sporting a well of olive oil, dashed with paprika, and then maybe 5) another slightly more hearty dip of baba ganoush, wherein you make the tahini by grinding the sesame seeds yourself, then blend it all with some soft and juicy eggplant, tender but firm, still proudly showing off its handsome black dot seeds and other textured innards.
While vegetarian fare is always appreciated, for some so is a little side of salmon, lamb or perhaps a roasted garlic-lemon chicken. Just a side though, since the main event is always fresh vegetables, grains, condiment choices, nuts, fruit and dairy offerings.
You will come at last to dessert and there's really nothing better, more appropriate or more artistic than homemade Baklava served in tiny colorful bowls. It's easy to put it together, just grab some filo dough from the frozen food section at the grocery, those small individual cups with fluted edges are cute. Then get a jar of really, really pure fine honey and pick up some of the freshest walnuts you can find to grind and add to the honey, which you'll then stuff into the lightly baked filo cups. Sprinkle with just enough sliced strawberries to add texture and color and if you want to ladle on a dab of yogurt or vanilla bean gelato then knock yourself out. Just keep it simple and keep it healthy.
And there you have it. Create this lovely abstractly artful Mediterranean meal and I promise that your muse will thank you for taking the time to look beyond the ordinary to the extraordinary as you nourish your creative spirit.
Melanie Lee is an award-winning writer, editor, artist and author. Growing up in Texas, she read mostly biography and autobiography and dreamed of being a writer who could help inspire others to meet their muse by honoring beauty in everyday life. She holds degrees in languages and journalism and was a features editor and columnist, writing everything from lifestyle stories and business news to profiles of entrepreneurs, artists and inventors engaged in the creative pursuit of right livelihood. She lived for ten years in Northern New Mexico where she was creator and director of Sojourns Writing Workshops of Santa Fe.
At the second half of life she moved to Sedona with her husband Louis Michalski. She met her muse anew, took up painting, became a yoga teacher and avid hiker and wrote "A Year in Sedona~Meeting the Muse at Wisdom's Edge",  available on Amazon.com or from the author. She can be contacted at 
P.O. Box 1419   Sedona, AZ  86339 or   atwisdomsedge@gmail.com