By Melanie Lee
Author, "A Year In Sedona~Meeting The Muse At Wisdom's Edge"
(March 26, 2018)
I've been invited to read a short piece in honor of my friend, the late poet Elizabeth Oakes. There's going to be a tribute to her this Friday, March 30 at 5 p.m.at the Sedona Public Library as part of the Pumphouse Poetry and Prose Project organized by Gary Every, Pumphouse founder, writer, poet, and all around bon vivant. He's putting together what promises to be a remarkable gathering of creative souls, musicians, writers, and poets on hand, all there to honor a much loved woman who was a major force for good among members of Sedona's creative community .
If you come to the show on Friday at the library, I'd be pleased to have you come up and introduce yourself to me if you want. Then I'll know you're on the way to wisdom's edge yourself and maybe we can swap some stories about meeting the muse, and believe me, I've got lots of them about what made Libby Oakes the kind of muse we all hope to befriend on the way to wisdom's edge. Her rich and long life of learning, teaching, traveling and healing leaves a legacy of measured and leavened wisdom for creative souls ready to meet the m use, including me.  
The story of my first meeting with Libby is one I've shared often. She was wearing a necklace, the pendant of which was engraved with the iconic quote from my favorite poet, Emily Dickinson: "Dwell In Possibility." Turns out Emily was her favorite poet too and the necklace might just as well have been a neon sign around her neck proclaiming 'Kindred spirit on the path to wisdom's edge!!' After that serendipitous occasion, Libby and her husband, artist John Warren Oakes, both became good friends who unfailingly offered charm, hospitality and a very warm welcome for my husband Louis and for me, two travelers new to Sedona, yet well on the way to wisdom's edge.
The thing about Libby was her truly stellar ability to put anyone at ease, make them feel comfortable, interesting, wanted. She told me once that she had just always carried an overarching sense that life was fundamentally okay and that, despite whatever rock in the road might show up, things would eventually turn out all right. I admit marveling at her ability to  create a little psychic nest and safe haven that encouraged everyone's self expression, while simultaneously opening her own mind and heart to an appreciation other wide ranging and often divergent viewpoints. Maintaining such a balance is no small feat in the rugged and ragged times we live in, don't you think?
With that flowing aura that poets and artists often have about them, her soft spoken charm was perfectly calibrated for her role as creative dervish in the Sedona arts community (www.etherealpub.com). A sort of muse-at-large, she gave poetry readings, wrote books, was a generous patron for the Pumphouse Project, and furthered literary efforts in the community. Before settling in Sedona she'd been a literature professor for over 30 years and knew instinctively how to hold space for a group. The last year of her life, she created SiteWrite to bring together writers of all kinds to write and read at various sites of artistic interest around town.  And even though by then Louis and I had both written and published books, we were nevertheless enormously flattered when she invited us to be part of her new band of bards.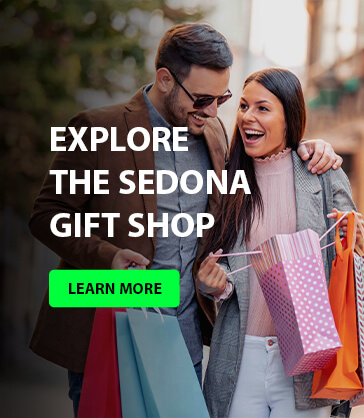 One SiteWrite took place at the home studio of Sedona sculptor Liz Learmont, known for her life size plaster of Paris statues of both real and mythical figures. Scrunched into a tiny room full of Liz's stately creations, the assembled writers scribbled furiously and passionately about the topic of stillness. Later, when we read aloud our imaginative outpourings to the group, it seemed that Louis had met his muse anew:
How can I keep my pen still while writing? I cannot say if my pen is still, or my tongue, or my mind. Still, I'll try. Stillness is like a shadow: present, seen, reflecting the object of which it is shadow, as I am a shadow of the best part of the universe. If that is true, then I must be quiet, be still and let the goodness, gratitude and compassion that exist everywhere shine out of my stillness.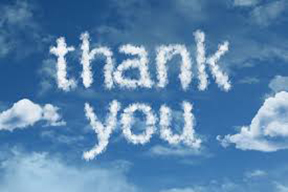 There's plenty more to share about the story of Libby Oakes' own journey and arrival at wisdom's edge. In 2017 I interviewed her for my book "A Year In Sedona~Meeting The Muse At Wisdom's Edge" and asked her to tell me about her life as a follower of the muse. I gave her The Wisdom's Edge Questionnaire, and her playful but solidly crafted responses make for some pretty inspired reading. One question got answered with an original poem "Poppies On the Porch"; another query rated a personal and inspiring snippet from her private journal. She generously shared anecdotes, memories, some soul searching, all heartfelt and poetic. I fairly shrieked in delight when she responded, but I shouldn't have been surprised at this welcoming peek into a creative soul…after all, she'd had years of practice as a muse herself. Here's the questionnaire but you'll have to come Friday night (or buy my book!) to find out her very creative answers….
The Wisdom's Edge Questionnaire
What is my life about now?
What do I want to do that I haven't done?
Where do I want to end up?
Who is coming with me the rest of the way?
What's been accomplished?
What's left to do?
How do I now greet my muse?
How do I honor gifts from the muse?
What might be my creative legacy?
Melanie Lee is an award-winning writer, editor, artist and author. Growing up in Texas, she read mostly biography and autobiography and dreamed of being a writer who could help inspire others to meet their muse by honoring beauty in everyday life. She holds degrees in languages and journalism and was a features editor and columnist, writing everything from lifestyle stories and business news to profiles of entrepreneurs, artists and inventors engaged in the creative pursuit of right livelihood. She lived for ten years in Northern New Mexico where she was creator and director of Sojourns Writing Workshops of Santa Fe.
At the second half of life she moved to Sedona with her husband Louis Michalski. She met her muse anew, took up painting, became a yoga teacher and avid hiker and wrote "A Year in Sedona~Meeting the Muse at Wisdom's Edge",  available on Amazon.com or from the author. She can be contacted at 
P.O. Box 1419   Sedona, AZ  86339 or   atwisdomsedge@gmail.com