Clarkdale AZ (November 13, 2013) – "Made in Clarkdale 2013" is pleased to announce an impressive variety of newly juried artists for its 27thAnnual Art Show.   Eleven award winning and nationally known artists add variety to the already 60+ original local artisans who present their creativity to the Verde Valley community each year during the nine day art show.  This year's show begins Friday, December 6th with the favored Gala Event from 6pm-9pm and continues through December 15th, 2013 with nightly live celebrations of the arts to extend your art gifting opportunities and bring more fun and excitement in celebrating the arts with Made In Clarkdale.
Variety and originality are key aspects of becoming a juried Made In Clarkdale artist, with qualifying requirements that the artist either live or work in Clarkdale or attend art classes at Yavapai Community College in Clarkdale.  We are so fortunate to have so much talent in Clarkdale and Made In Clarkdale is proud to present all of them to you!
 Luke Metz
Award Winning Ceramic Artist
"Each piece I make offers the opportunity for discovery, adventure, and growth and is an act of love.  The creative process for me is a synthesis of the physical, emotional, mental and spiritual – it has aliveness."
Tom Metz, better known as Luke, developed a passion for sculpture, ceramics art and pottery early in his life as he was influenced by his father's artistic pursuits. Upon retiring and moving to the Sedona area Luke devoted himself to his passion for creating and it can be seen in his work. The organic quality of Luke's work, the use of textures and the utilization of a variety of firing methods as well as his use of color demonstrate a marriage between control and spontaneity. His firing methods include high-fire, raku, saggar, and pit-fire resulting in both functional and art vessels. With a current focus on raku, he continues to explore other areas of ceramics.  The earthy and organic nature of clay is emphasized in his work. He often strays from the traditional bringing the unexpected, spontaneous, and the whimsical to his work.  
Metz was featured at the Sedona Arts Center this year, also, winning 1st, 2nd and 3rd places for pottery/ceramics at the SAC 33rd Annual Juried Members Exhibition this year. Luke's work can be found at Pop-up! Sedona Art Studio & Gallery located at Hillside Sedona Center as well as the Market Place Café in Village of Oak Creek. His web site is http://www.potsbyluke.com/ and he can also be found on Facebook.
Christi Wachter
Photography
"I enjoy capturing the beauty that is all around us the hidden images that can be seen in different nature scenes".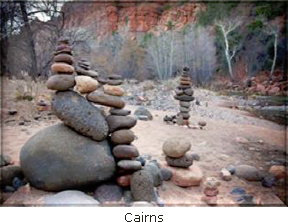 Originally influenced by Ansel Adams and later by Rodney Lough JR., Christi graduated in 2002 with a Bachelor of Arts degree from Millersville University in the study of metal arts and photography. Christi has enjoyed a personal draw to photography in capturing the beauty that surrounds us. Working as a goldsmith in a small family run jewelry store in Pennsylvania for 11 years, she continued to pursue photography earning a degree from New York Institute of Photography in 2010. As a hobbyist, she has taken portraits of families, weddings, children and pets. Moving to Clarkdale April of 2013, she is now focusing on landscape photographs and making jewelry of her own designs.
Mary Phoenix
Artistry and Design
ROSE- a life size female torso with individually sculpted roses and iridescent Raku- like finish- reflects Mary's originality in designing ceramic works of art. Each piece created is handmade, and no two are exactly alike in size, finish or shape. Mary has had her hands in clay for most of her life and is known for her sculptural pieces including life-size female torsos, tribal-like masks, primitive figures, iguanas perched on large vessels, and collectible witches. Mary enjoyed a successful business career, but always felt something was missing. She found ways to express her artistry and creativity by designing promotional items for the store including T-shirts, print ads and brochures. All the while, Mary was taking every imaginable art class to help her discover her true passion in the world of art.
In 1994, Mary took a giant leap of faith and followed her dream of being a full time ceramic artist. She moved to Sedona, AZ, and set up her studio in her home. A true artist in every sense of the word, Mary purchased a tiny "undesirable" cottage in Sedona. She had a vision, and using her artistry, creativity and personal style. She turned the cottage into a two-story Tuscan gem, that ultimately appeared in the pages of Sedona Home & Garden Magazine. During her years in Sedona, her contributions were many. She served on the Sedona Arts and Culture Commission and was chairperson for the Art in Public Places Committee for the City of Sedona. Mary also served on the Board of the Sedona Fine Arts Festival sponsored by the Arizona State University Alumni Association and was also a co-instructor at the Sedona Art Center for various pottery workshops. In 2005, Mary was sponsored by the Hummingbird House to "adorn a Javelina" for the Javelinas on Parade fundraiser. Her artwork brought in one of the highest bids at the auction. (Check out the photos of Mary's Javelina on her website.)
In 2008, a new life adventure found her back east in Asheville, NC, where she purchased a 1940's stone cottage, once again set up a ceramic studio in her home and became enmeshed in the Asheville art scene. The west called Mary back, landing in Clarkdale, where she once again purchased a historic home creating her studio, and now is a Made In Clarkdale artist! Currently, Mary's unique work is now featured at the 527 Gallery in Jerome. Find more about Mary at .
Sally Murphy
Visual Arts, Painting
A natural artist without formal training, Mary uses oils or acrylics and mostly with a rag and fingernail to create visually and spiritually inspiring works. Sally's original technique is a retractive process, where she puts the paint on and then remove paint to get the image…using the rag and nail to get the fine lines of the nests. Sally also loves to paint bright pieces with either a whimsical feel or a spiritual feel. Her nests are a part of an organic series.
Recently featured in the NOISE and on the cover this month, she is a notable artist creating unique original works of art She is also showing work in Passion Cellars in Jerome, the new Epiphyte Gallery in Jerome, and in Magdalena's Bazaar, in Jerome. Another creative project in the works is a color book/ storybook about Jerome due to come out soon… hopefully for the Made In Clarkdale Art Show! One more unique work of art to be on the lookout for at the show!
Your favorite award winning and nationally known artists will be found presenting their newest works and now an impressive line-up of eleven professional artists that join Made In Clarkdale bring more exciting variety. Opportunities to enjoy the show abound this year with nightly entertainment, celebrating live performance art including local music and theater, and art as fashion panel and fashion show.
Stephen Easterling
Visual Arts, Painting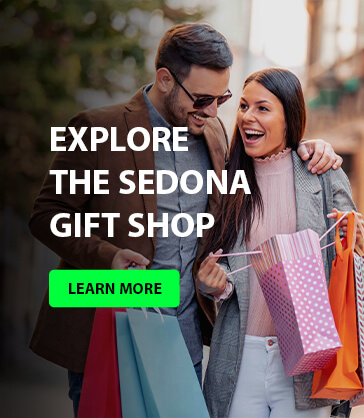 "Inspired by the endless horizons and the sunlit folds in the southwest landscape, I aimed my view at 2 things: the emotional color of the high desert and the break-up of the 2-dimentional plane."
Multi- talented Stephen Easterly graduated with a BA in illustration from the University of Bridgeport in CT in 1988, interviewed with an ad firm in Manhattan after graduation, strangely enough as a copywriter, but instead packed up and headed west.  "You see, the city was not destined to be my milieu, I suppose I just couldn't stand the gray." Once in AZ, he decided to put art aspirations on hold and explore his love of playing music in its stead. With practice, and love he became a successful musician and started a band playing the Tempe pop venues for a few years, eventually finding his way to the Verde Valley where he settled down.
From this locale, he fronted a country-western band for a few years, touring the west, playing every little honky-tonk in AZ and elsewhere, and with the time spent on the road without his son, heartsick for his little one, he decided to give up touring and focused on writing music for placement in film and TV, another successful endeavor. Since then he has had music placed in many TV shows and movies, including: Breaking Bad, Prison Break, Ugly Betty, Jimmy Kimmel Live, Friday Night Lights, Southland, Access Hollywood Etc. Unable to keep his hand completely out of the art scene, he resurrected his old desires. In the past few years has sold works in two galleries in AZ: the 'Raku' in Jerome and 'The Naked Horse' in Scottsdale with success resulting in having sold nearly 150 pieces through the Raku medium. His landscapes have been collected nationwide. Stephen has some new scenes he's planning for show, so more surprises await us all.
Perhaps he may also perform music for us one day as part of the Made In Clarkdale Art Show celebration of the arts. 
Kathryn Waters
Jewelry Artist
Kathryn Waters began making Indian style jewelry in her own style in the late 70's, as an Arizona and Utah resident of Flagstaff, Bisbee and Kanab. Finding her inspiration from her higher power, she "loves to make ladies things they want to wear and love". Now retired, Kathryn moved to Clarkdale in 2007 and currently makes jewelry full time, showing at Aurum Jewelry Jerome, Robinart in Cottonwood, and also has been featured at Best Friends Animal Society's gift shop since 1996.
Kaayla Fox
Jewelry Artist
"I create in order to know what is in my heart, to reveal the hidden treasures and appreciate the beauty. When I incorporate crop circle images, or use metal, gemstones, and glass beads, I feel my relationship to the Earth and "all that is". This is my springboard for communication and connection with others."
Kaayla is a jeweler and an artisan by nature. Throughout her life she applied her active imagination in a variety of jobs and in designing for projects. One of her favorites was as a fashion counselor in the Bay Area of California for 10 years where she taught people about the psychological affects and spiritual significance of color and design, especially loving working with accessories. She learned technical skills as an Architectural/Civil drafter of the infrastructures we build on our Earth. This discipline provided structure and taught her control and attention to detail which was to later reveal its value in jewelry design.
In 1999 her life took a completely different direction when she studied fine jewelry making at the Revere Academy of Jewelry Arts in San Francisco. Her well rounded curriculum included fabrication, stone setting, gem identification, wax carving, casting, finishing, and mold making. She was recognized by her instructors as having the eye and attention to detail.
However, her true inspiration came when she undertook a commitment of mentorship with jewelry artist, sculptor and educator, Bob Winston. He was an elderly man accredited with bringing the ancient lost wax casting back into practical use in the jewelry industry as early as the 1940's. Recognized as a forerunner in his techniques he was widely sought after as a teacher both in Arizona and California. She remembers most that he emphasized the value of making "mistakes" then allowing whatever happens to become part of the design. His sense of playfulness and wonderment continues to influence Kaayla's approach to her creative and teaching endeavors. Kaayla gained his respect because she did not try to copy him as many had tried, but demonstrated her own unique style while learning everything possible from the master.
Following her love of form and geometry, Kaayla was inspired by the sacred geometry found in the crop circles that have been found in the grain fields around the world. Combining her technical abilities in jewelry, drafting, and design, she developed a line of jewelry fashioned after crop circles that has been internationally recognized. Since the beginning of this project in 2000, Kaayla has studied, experimented, documented, and taught about the energetic effects of sacred geometry with consciousness.
Kaayla says, "All of our experiences in life have value and contributes to the unfolding discovery of who we are and what our contribution to humanity and the cosmos will be. Our job is to look deep inside our hearts to discover our own truth."
Other new artists juried in this year include: Carole Mackler, Ceramics, YC student; Kim Maney, Visual Arts, Painting; Gwen Taylor, Visual Arts; Painting; and Alex Gonzales, Recycled Material Creations.
Your favorite award winning and nationally known artists will be found presenting their newest works and now an impressive line-up of eleven professional artists that join Made In Clarkdale will bring more exciting variety. Opportunities to enjoy the show abound this year with nightly entertainment, celebrating live performance art to include local music and theater, and art as fashion panel and fashion show.
Come Welcome and Meet the New Artists of "Made In Clarkdale" 2013!
To view the full 2013 brochure and the entertainment line-up for planning your visits to the show go to www.MadeInClarkdale.org ; Contact for Questions: info@MadeInClarkdale.org; Stop by the "The Corner Gallery" and see the show in place; See current updates and please…"Like Us" at www.Facebook.com/MadeInClarkdale.