Verde Valley AZ (April 25, 2014) – MATFORCE announces Rebecca Shaver, a 16-year old student from Prescott High School, is the grand prize winner of the organization's 2014 Youth Poster Contest.  MATFORCE's poster contest is an annual event held to raise awareness about the risks of drug and alcohol abuse.
Rebecca Shaver's winning poster gives the message that instead of "Drugs? How About Love!"  Rebecca will receive a $500 cash award.  Her winning poster will be featured on MATFORCE substance abuse prevention materials throughout 2014, including a posters, website and in prevention workbooks for schools.
In addition to grand prize, first place winners were selected in seven different age categories.  Winners will receive a $25 gift card.  First place awards went to:  Age 5/6 Paige Gullikson, Growing Kids Preschool at Lifepoint Church, Prescott Valley; Age 7/8 Addison Renfroe, Mountain View Elementary School, Prescott Valley; Age 9/10 Alexis Lee, Coyote Springs Elementary School, Prescott Valley; Age 11/12 Deborah Hristova, Glassford Hill Middle School, Prescott Valley; Age 13/14 Rebecca LaMont, American Heritage Academy, Cottonwood; Age 15/16 Cynthia Gardner, Mayer High School, Spring Valley; Age 17/18 Staci Irvine, Prescott High School.
The poster contest also included a new category this year called 'Marijuana Harmless? Think Again.'  This special category was created by MATFORCE because of concern over the rise in youth marijuana use.  First place winners in this category were Breanne Talaswaima, age 17, Camp Verde High School and Ryann Tarp, age 15, from Prescott Valley Charter School.
Over 875 students from throughout Yavapai County participated in the contest.  The Yavapai County Sheriff's Office assists in promoting this contest each year.  Deputy Scott Reed said, "This is such an important project for our youth.  Each year I continue to be impressed by the strong anti-drug messages that each poster expresses. Every entry is a winning entry in helping build healthier youth in our community."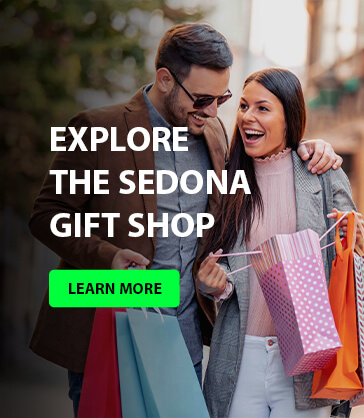 With so many outstanding posters submitted, MATFORCE also commends honorable mention winners:  
Danica Swift, Abia Judd Elementary School, Prescott; Emily Martin, Breanie Talaswainma, Kaitlyn Lesniewicz and Kendra Kelly, Camp Verde High School; Ali Marrero, Cottonwood Middle School; Kaylen Williamson, Madilyn Martini, Trinity Dellosa and Alexa Medina, Coyote Springs Elementary School, Prescott Valley; Adrian Menchaca, Nikala Calia, Jordyn Bassford and Keith Comeno, Glassford Hill Middle School, Prescott Valley; Bella Montoya and Bailey Wilmeth, Granville Elementary School, Prescott Valley; Joselyn Charley and Arley Tucker, Heritage Middle School, Chino Valley; Marlene Castillo and Lesly Castillo, Mountain View Elementary School, Prescott Valley; David Reese Pearce, Nicholas Kissel and Ryan Gundacker, Prescott High School; Grace Holverson, Sedona Red Rock High School; Ashley Gouin, Ihana Livingston and Lauren Malmgren, St. Joseph's Catholic School, Cottonwood; and Harper Snyder, Taylor Hicks Elementary, Prescott.  
Grand prize and first place winning posters can be viewed at matforce.org.  Beginning in June, all winning posters will be displayed throughout Yavapai County in the MATFORCE Youth Poster Contest Road Show.  Watch for the upcoming display schedule. 
The public is also invited to view the first place posters at the MATFORCE Mixer, which will be held May 8, from 4:00 pm to 5:30 pm, at the Prescott Resort and Conference Center.  RSVP to MATFORCE at 928-708-0100 or matforce@cableone.net.