Sedona AZ (October 30, 2019) – The Sedona Heritage Museum will host a history presentation and pottery sale on the topic of Mata Ortiz pottery and Zapotec weaving on Saturday, November 9, at 11:00 a.m.
John Bezy, geologist and co-author of "The Artistry and History of Mata Ortiz," has worked with the potters of Mata Ortiz for 30 years. He will offer a presentation on the history, inspiration, and appreciation of this unique regional art form. Before and after his talk, both potters and weavers will be available to discuss their art.
Alex and Socorro Martinez, internationally reknown Zapotec weavers known for finely woven Zapotec textiles are traveling from Teotitlan del Valle, Oaxaca, Mexico to be at the show. Each textile is made by hand and is a unique piece of art, featuring traditional Zapotec and Mixtec designs. The rugs, runners and wall hangings are woven from sheeps' wool and mohair from Angora goats on upright shuttle looms. Alex and Socorro specialize in all natural animal and vegetable dyes for their textiles. They accept custom orders and permit buyers to take pieces to their homes to test for compatibility with furnishings.
Artist Oralia Lopez has set the standard in Mata Ortiz for finely executed geometric pottery designs and will be showing the results of her intricate painting skills after Bezy's talk. A selection of her and other Mata Ortiz artists' pottery will be available for sale at prices similar to direct prices in her village.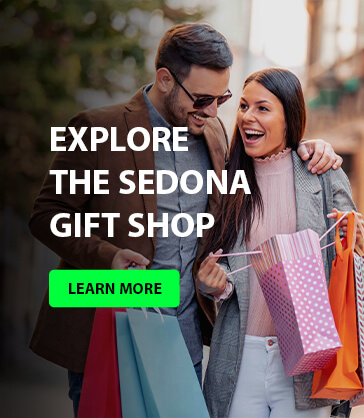 Mata Ortiz pottery developed in a small village in Chihuahua, Mexico. Traders from this ancient city greatly influenced the Anasazi, Hohokam, and Mogollon cultures of the Southwest. Pottery from this site was the inspiration for modern Mata Ortiz ceramics. Seen as a revival of an ancient Mesoamerican pottery tradition and based on 600-year-old processes, materials, pigments, and designs, this pottery is considered art, not craft. It has evolved from imitating pre-Hispanic designs to contemporary expressions by each individual potter or pottery family who produce distinctive individualized ware.
This is a free public event.
The Museum is located at 735 Jordan Road in Jordan Historical Park in Uptown Sedona and is open daily from 11:00 a.m. to 3:00 p.m. For more information, call 928‑282‑7038, sedonamuseum.org.