A Political Satire
By Tommy Acosta
(May 8, 2021)
I always liked observing people. Since I was little, I would make a game out of it, trying to guess what that person did for a living; whether they were leading a full life or not, were they happy or sad, strong or weak, extrovert or introvert, etc.

I would go to a park or beach, find a bench and just observe. It was like looking at a movie of their life forming in my mind as I watched them pass by. I would see similar quirks in sad people or happy people. I would take clues from the way they walked or stood; their mannerisms when speaking and other subtle hints.
I found this pastime useful later in life when I was in the news reporting business. I could look at people and tell when they were lying or covering something up, more times than naught.
Recently, I had some time to kill in in Uptown Sedona. It was beautifully sunny. The skies were pristine, free of any trace of chem trails.
Taking in the backdrop view of our magnificent Red Rocks, I found a place to sit.  Enjoy the flow of the traffic. Feel the heart of Sedona.
I figured I had a bit of alone time to conduct a quick social study of the tourists walking by.
I counted the number of people wearing masks and those who were unmasked. I estimated 60 percent of the pedestrians were not wearing them.
I came up with an experiment. I would make eye contact with people wearing masks while wearing a mask; take my mask off and do it again.
Then I would make maskless contact with others who were not wearing one; and then make eye contact with the unmasked while wearing one, covering all my bases.
I started with the unmasked.
I observed most of the unmasked passing by my perch were smiling, talking and carefree. They made eye contact. I smiled. They smiled back at me. They seemed to be at ease and totally unconcerned.
I waited a bit then slipped a mask on to see if they would react differently.
As they passed, some of the unmasked looked at me with quizzical almost pitiful looks. It was like "Hey? Didn't you get the memo. We don't have to wear masks outside anymore!"
I could have sworn that one person walking by looked at me and I distinctly heard the word "asshole" form in their head.
I left my mask on and continued my experiment, turning my attention to the masked.
The masked passed by in groups and couples. As I did with the unmasked, I attempted to make eye contact, but their eyes were averted, as if they were walking through a minefield of death and had to be careful where to put their foot down.
I could not tell if they were smiling or scowling since I could only see half their faces, but what I picked up was tension.
With the few who made eye contact, I was eyed with suspicion. There was a wariness in their countenance.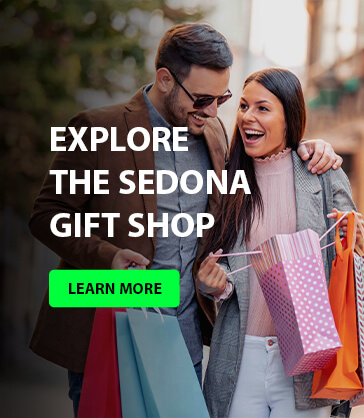 I waited until enough people passed by and took off my mask. Immediately a masked person glared at me. It was like when I had the mask on, I was of no interest to them but when I took it off, suddenly I was a threat.
There was anger in some of their eyes. There was hate. There was disgust in their gaze.
I acknowledge the masked have every right to be angry with anyone who poses a lethal threat to them. But I was not prepared for the stares of hate I got.
I reminded myself that people are frightened. Hundreds of thousands have been reported dead from Covd-19 related ailments.
People are in a survival mode, gripped in what they see as a life-and-death situation. Of course, they will look with great anger at someone who they perceive is a threat to them, their family and country. For some, the fight against Covid-19 is not just a battle. It is a war!
On my way back to the car, I felt sad. Deeply sad.
Not for the unmasked who won't even vaccinate, I have no pity for them other than noting the freedom they enjoy, regardless if it has an expiration date.
If they want to take a chance and drop dead, fine. If they die a horrible slow death connected to gurgling tubes and separated from their families. Tough cookies. Too bad. They made the decision. Live or die with it. Meanwhile, until then, they are living happy fearless lives once again. For what price? Time will tell.
It was for the masked that I felt compassion. They can never feel safe again. The division now is too deep. There will never be herd immunity. There will never be 100 percent protection.
The vaccinations are trudging. Not even a third of the population is fully vaccinated. The drug companies are losing millions and thousands of doses have spoiled and expired. People are saying no to the authorities. There is little the experts can do to force people to vaccinate…unless the government makes it a crime not to.
There are still millions of Americans who have not even taken the test and most likely never will. Which means the U.S. population is rife with ticking ambulatory Covid-19 time-bombs.
At least for those who take the virus seriously, there is the protection the vaccine is purported to provide and the wearing of masks to keep them safe. Add social distancing and washing hands to the mix, and you  better your odds of surviving.
No one knows for how long people will have to wear masks. We don't know if yearly booster shots are going to be necessary. The future is very uncertain in that area. But at least those who mask have a modicum of protection. Those who do not mask or vaccinate, have their immune systems.
What we all need to do at this juncture in our attempt to defeat Covid-19 and its affect on our psyche, is to understand how the other guy feels.
Should the unmasked look at the masked with derision and judgement? Should the masked look at the unmasked with hate and anger?
No. It does not have to be so.
We all need to look deep inside and see our own prejudice; respect the feelings of others, regardless if they are diametrically opposed to your own ideas and beliefs.
And smile. Smile! Whether you are wearing one or not.