Verde Valley News – This week, Manzanita Outreach earned the status of Gold Level
Certified Sustainable Business by the Verde Valley Regional Economic Organization. Only four other Verde
Valley organizations have this designation, and Manzanita is the only one outside of Sedona and the Village of
Oak Creek with this Gold Level status.
"Some of what makes Manzanita different is our holistic view of creating food security, which is our primary
goal," said Dave Stabenfeldt, Vice Chair of Manzanita's Board of Directors. "If we want a more resilient,
sustainable, and food-secure region, we're going to need to support local agriculture. Much of our sustainability
is simply being smart about the resources we have available to us for growing more food locally."
Some of Manzanta's more innovative practices involve upcycling traditionally wasted materials from its food
assistance operations. Upcycling is the reuse of discarded material in such a way as to create a product of
higher value than the original. For example, the organization uses excess pallets and cardboard to build
composting bins for libraries and schools as well as raised beds for home gardening.
"Manzanita Outreach is an impressive operation with solid sustainability practices that others can learn from,"
said Lisa Voss, Sustainable Business Certification Program Manager. "We thank the organization for its
commitment to sustainability and visible leadership on food security in the Verde Valley."
The Sustainable Business Certification was developed by the Sustainability Alliance in 2017. In 2022, the
Verde Valley Regional Economic Organization assumed leadership of the program. A Gold Certification
recognizes an organization's effort to reduce negative impacts by conserving resources, create positive impacts
beyond basics, and actively encourage other stakeholders to get involved in sustainability efforts.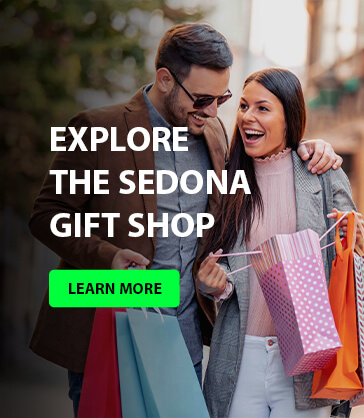 "The nature of how we operate is such that we aim to reduce inputs and maximize outputs, with as little waste
as possible," said Ben Burke, Executive Director of Manzanita. "It turns out that many lean business decisions
also translate into highly sustainable practices."
Now armed with a set of recommendations for improvements provided by the Sustainable Business
Certification Program, Burke says that the organization will be even more attentive to energy reductions and
opportunities for enhanced practices.
The demand for food assistance is increasing dramatically. In August and September, Manzanita distributed
over 400,000 pounds of food into the community. Manzanita now receives 12 semi trucks of food per month,
which creates many opportunities for optimizing waste channels. The organization plans to earn the Platinum
Level Certified Sustainable Business by 2025. There are currently no businesses at this level.
Businesses interested in becoming certified in their sustainability practices should visit
vvreo.com/sustainability to learn more.