New board members and other happenings
Clarkdale AZ (September 17, 2015) – MADE IN CLARKDALE, INC recently added two new board members to its Board of Directors who will assist in guiding the organizations future arts activities and events. Bear Schutz and Isabel Erickson join Directors Greg Jiede, Robyn Prud'homme-Bauer, Emily Miller and Marsha Foutz.  Schutz is a long-time member of the Verde Valley arts community recognized for his talents as a painter, musician, teacher and arts mentor. Erickson brings her entrepreneurial and leadership skills to MADE IN CLARKDALE as a retired self-employed interior designer and lifetime volunteer and program director for community service organizations and the U.S. National Park Service.
MADE IN CLARKDALE began in 1986 when Clarkdale artist Ellie Bauer brought together seventeen resident artists for a community art show and sale to raise funds for the Chamber of Commerce newsletter. Over the years it has grown to include Clarkdale artist members and non-artist associate volunteers from throughout the Verde Valley.  Becoming a non-profit in 2012, it is eligible for public funding, including grants, and accepts contributions to support the organization which are tax deductible to the extent of the law.  Known today as MADE IN CLARKDALE, INC, the group continues to grow and follow its original focus on arts education and community service in Clarkdale and the Verde Valley.  The organization recently revised its vision statement as "MADE IN CLARKDALE inspires, educates, energizes and facilitates the arts for all ages; bringing joy and prosperity to our community."
Fundamental to the organization is the annual MADE IN CLARKDALE ART SHOW, an annual art exhibition event held during the first week in December at the Clark Memorial Clubhouse.  This year the show will preview a 'soft opening' on Thursday December 3, host the annual opening night gala evening event on Friday December 4, offer a variety of arts educational workshops Wednesday, October 2 through Saturday December 5, and continue through Sunday December 6 until 4:00pm.  Artists who live, work, or take art classes at Yavapai College in Clarkdale are eligible to jury for this popular, well respected art show. The remaining date for artists to jury into the show is September 26, 9:00-11:00 am at the Yavapai Apache Learning Center located at the end of First North Street in upper Clarkdale. Artists should bring at least three pieces of art with a written resume or biography to the jury interview.  Questions about jurying can be directed to Sandy Boothe at 928-634-0486.
The Corner Gallery was added in 2013 to provide more exposure for the artists wishing to exhibit their work throughout the year. The building housing the gallery is currently under extensive renovation.  Seeking new sources for exposure, Made In Clarkdale partnered with Patt Manheim at The Manheim Gallery in Old Town Cottonwood for a summer exhibition. "Summertime at The Manheim" represents eleven talented artists in varying art mediums. The exhibit continues through September 26th and may be viewed Wednesday – Saturday 11:00-4:00.  The Manheim Gallery core artists works are also on exhibit.  Stop by the gallery at the corner of Main Street and Third Street in Old Town Cottonwood to view a collection of art in various mediums from a wide variety of local artists.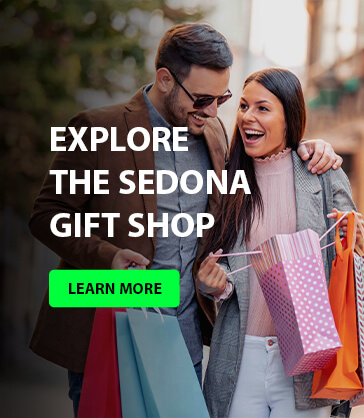 "Artists of the Moment", was also born to keep the groups artists exhibiting in public spaces. Current exhibits are located at the Arizona Copper Arts Museum and the Clarkdale Market. A new exhibit is planned for Old Town Center for the Arts in Cottonwood during November and December. 
MADE IN CLARKDALE, INC is a proud member of the Clarkdale Downtown Business Alliance and supports their activities and events in downtown Clarkdale including the Dog Days of Summer held in June, the block party in August and the upcoming 2nd annual Clarktober Fest on Saturday, October 3. These events are open to all artists in all levels of ability.  To be on a contact list for event participation, e-mail:  info@madeinclarkdale.org with your information.
Beginning in 2016, MADE IN CLARKDALE, INC will host the Mingus Mountain Regional Juried Student Art Show, formerly known as the Northern Arizona Watercolor Society (NAWS) Student Art Show. This educational activity will bring together student artists in grades 9 through 12 from twelve high schools exhibiting their art in fifteen categories in an interactive competition with scholarships and award presentations.  The show will be held in the Clark Memorial Clubhouse and will be open to the public May 5-8, 2016.
For more information about Made In Clarkdale, to become an artist member or volunteer 'associate', a sponsor, or make a contribution in support of arts and arts education, e-mail info@madeinclarkdale.org or "Like" us on FACEBOOK and share art experiences, opportunities, or arts related conversations.