Sedona AZ (March 2, 2014) – Linda Goldenstein, of Goldenstein Gallery, will introduce Lynette Jennings, who will speak about trends at the March 12 meeting of The Sedona Women, Dames Who Make A Difference, starting at 10 a.m. at the Sedona Creative Life Center, 333 Schnebly Hill Road. The public is welcome to attend this free program.
A fun look back and a catapult into the future await you!  Lynette Jennings, culture tracker and trend forecaster, will lead attendees on a "what-were-we-thinking" tour of the follies of past trends and then present a peek into a shocking future of lifestyle, design and fashion.
Jennings says "Trends have always been tracked and analyzed in terms of cycles, large and small, moving at various speeds, intersecting and providing foundations for the next look or sound or movement.  But trends are now old the nano-second they are announced as new trends.  You would think that the hyper search for the "new" would be a self-defeating effort. A new trend percolating under the surface bursts forth and kicks out the previous, seconds old "new" as soon as it hits the market. The speed at which trends have surfaced and cycled themselves into oblivion has spun out of control thanks to social media.  Being first with a new idea is critically important to business.  Being "on trend" is just as important to fashionistas, musicians, and foodies for example."  For trend consultants like Jennings, it's all about anticipation of what's to come based on cultural information gathering and instinct.  Her hint of what's to come: creativity and individuality.
Lynette Jennings' multi-disciplinary career spans 40 years in the architectural and design industries as the Co-principal of Marketecture, an international design and architectural firm; as a trend and product development consultant to a long list of manufacturers and retailers. Lynette Jennings Brand licensing partners included closet systems and occasional furniture for Target, as well as wall coverings and fabrics with Imperial Wall Coverings.
Jennings is best known as the Executive Producer and Host of her international twice-daily television series of 18 years, "Lynette Jennings Design" on The Discovery Channel.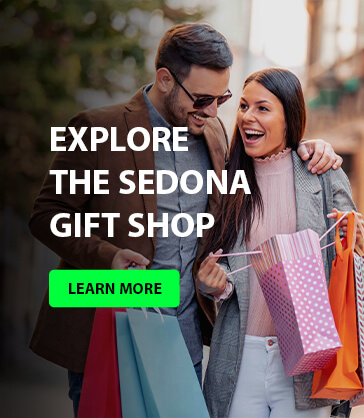 Two of Jennings books, "Straight Talk" and "No Compromise" published by Meredith Corporation, each have sold over 160,000 copies. 
She has been credited by the media as the "founder" of the home and garden genre of television, and has received numerous awards from the architecture, design and art industries associations for her work in "elevating the standards and awareness of the arts within the public domain".
Lynette shares a mid-century modern home and studio in Sedona with husband and ceramic artist Jim Romberg.
For more information, visit www.thesedonawomen.com or call Andre at (928) 284-2871.