Sedona AZ (February 8, 2013) – On Saturday, February 16th, Sedona Public Library will host "Love, Love, Love" a special program to celebrate Valentine's Day in the Si Birch Community Room from 6 to 8pm. An eclectic array of local performers will explore the theme of love in its various forms.
The Valentine's themed show at the Library has become a fan favorite in the Verde Valley since its inception in 2009, co-hosted by librarian Marcela Saldivia and author Gary Every . This year, Marcela will read a poignant passage from Nobel Peace Prize winner Rigoberta Menchu, as well as some haiku style poems by other Mayan poets. Gary Every, local spoken word performer and award winning journalist, poet, and author, is expected to read from some of his nine books as well as tell a story or two.
1960's recording artist Gary Scott will delight us with some selections on guitar as well as a sampling of his poetry. The library is also pleased to announce that Jessica Laurel Reese will be among this year's performers. Jessica Laurel Reese is an award winning artist and poet from northern California who found her way to Sedona via nursing school. She has performed on many stages in the open mic circuit in the Bay Area, and continues to honor her poetry on stage in Arizona by competing in poetry slams, featuring at shows, and rocking open mics. She writes honestly and openly about her own experiences and convictions and brings a performance that parallels the vulnerability of her words.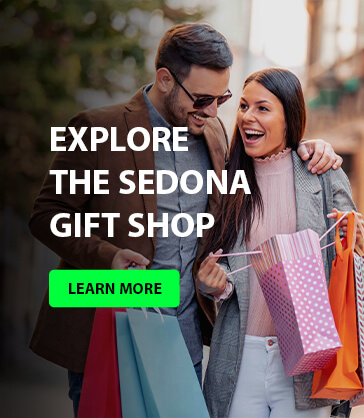 Singer Nancy Melmon will grace us with two cheerful loving songs as well as a short love poem of her own. Kelly Ireland and Michael Drew will delight us with their original interpretations for flute and piano. Lance Garrett was runner up at the Telluride Acoustic Blues festival and not only will he amaze the crowd with his guitar but he has also promised to read his short story "The Goddess" about the time he kissed Janis Joplin. Closing out the show will be well-known cowboy poet Michael Peach whose narrative style has entertained audiences at the Sedona Heritage Museum and elsewhere for many years. Peach has a new book coming out soon and fans are waiting anxiously to view his Valentine performance.
Come and enjoy an evening of poetry, songs, and stories at Sedona Public Library in the Si Birch Community Room, on Saturday, February 16 from 6 to 8pm. "Love, Love, Love" is a show filled with award winning musicians, poets, and storytellers. Light Refreshments will be served.