Starring Susan Casper and Glenn Scarpelli
Sedona AZ (September 25, 2019) – The Sedona International Film Festival is proud to present two LIVE benefit performances of A.R. Gurney's "Love Letters" on Friday, Oct. 4 at 7 p.m. and Saturday, Oct. 5 at 2 p.m. at the festival's Mary D. Fisher Theater in West Sedona.
Susan Casper, co-host of ABC15's long time hit morning show "Sonoran Living", is teaming up with One Day At A Time actor and host of Sedona NOW TV Glenn Scarpelli to play the lead characters in this heartfelt play written by playwright A.R. Gurney.
Glenn and Susan work together every Friday morning on Sonoran Living when Glenn comes on the show to produce and co-host "Discover Sedona NOW" segments. His participation highlights all the wonderful things to see and do in Northern Arizona.
Glenn said, "Susan and I have become fast and close friends. One day we were sitting together sharing our hopes, dreams and passion projects and Susan mentioned that she always wanted to act. I thought 'hmmm'… and decided to produce this play with Susan and I in mind". Glenn went on to say, "We are performing it on Susan's Birthday weekend so I guess you could say it's somewhat of a Birthday present to her". Susan shared, "as soon as I saw the poster I got butterflies in my stomach. This truly is an incredible moment for me. I am beyond grateful for the opportunity to have my acting debut in such a meaningful and beautiful play".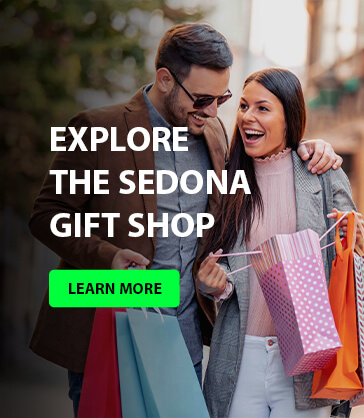 Sedona NOW Media, Glenn's production company and local Sedona TV station, has been a long time supporter of the Sedona Int'l Film Festival. Glenn said, "It only made sense to create the show as a benefit for the festival and produce it at the festival owned theater: The Mary D. Fisher Theater." This beautiful state-of-the-art venue is intimate at 112 seats and perfect for this 'love story' of a play.
"Love Letters" was a finalist for the Pulitzer Prize for Drama. The play centers on two characters, Melissa Gardner and Andrew Makepeace Ladd III. Using the epistolary form sometimes used in novels, they sit side by side at tables and read notes, cards and love letters – in which over nearly 50 years, they discussed their feelings and ambitions, dreams and disappointments, victories and defeats – that have passed between them throughout their separated lives.
The play is a performance favorite for many name actors. That list includes Carol Burnett and Brian Dennehy, Mel Gibson and Sissy Spacek and Ali MacGraw and Ryan O'Neil to name a few.
Tickets for this production are $25 each, as a benefit for the Sedona International Film Festival. For info and ticket purchase please visit www.SedonaFilmFestival.org or call 928-282-1177.