Sedona AZ (November 15, 2018) – On Sunday, November 25, 2018, the Sedona Heritage Museum will participate in "Museum Store Sunday", a program of the Museum Store Association. For those who shop Sedona's local museum's Gift Shop on that date, not only will they find a special shopping experience in this one-of-a-kind store, but they'll receive a free gift with $10 purchase.
Sponsored by the Museum Store Association (MSA), Museum Store Sunday was launched with the mission of advancing the non-profit retail industry, museum stores, and by extension the museums, usually partially supported by gift shops. More than 700 museum stores representing fifty states, ten countries, and three continents will offer relaxing, inspired shopping inside local favorite museums and cultural institutions on the 25th. Holiday shoppers will not only find quality gifts filled with inspiration and educational value, but through their purchases, will also directly support their favorite museums. As an MSA representative, said, "When you purchase a gift from a museum store, you help to sustain the museum's service to the public."
The Sedona Heritage Museum Gift Shop's volunteer manager, Lisa Hyatt, reminds holiday shoppers that the Sedona Heritage Museum shop "…showcases a broad assortment of highly curated, unique gifts where everyone can actually enjoy shopping in our un-crowded store and enjoy tax-free purchases, all while supporting a local cultural institution in one shopping trip."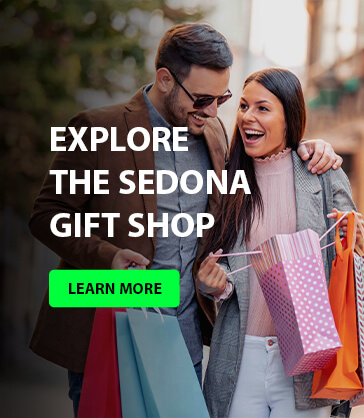 The Sedona Heritage Museum offers many books by local authors, art by local artisans and crafters, DVDs of movies made in Sedona, plus many handmade and locally made jewelry, knives, things for kids, soaps, ornaments, art and all types of gift items.  
The Sedona Heritage Museum is operated by the Sedona Historical Society, a 501c3 non-profit organization that researches, preserves and teaches the history of the greater Sedona area. The Museum is located at 735 Jordan Road in Uptown Sedona. Museum and Gift Shop hours are 11 a.m. to 3 p.m. daily.  For additional information, call 928-282-7038.