Sedona AZ (October16, 2012) – Genii Townsend of the Village of Oak Creek will welcome visitors from all over the world who will be attending the 2012 Scenario Conference Sedona – Preparing for Ascension October 26, 27 and 28 at Poco Diablo and October 30, 31 and November 1 at Los Abrigados. The two events are presented by The Walk-In Network in association with InLight Radio and The 2012 Scenario.
The 12 insightful international and local speakers (7 from USA, 2 from Australia, 2 from Canada and 1 from the UK) include Mike Quinsey, Suzy Ward, Blossom Goodchild, Linda Dillon, Wes Annac, Genii Townsend, Steve Beckow, Graham Dewyea, Geoffrey West, Sierra Neblina, Dave Schmidt, and Stephen Cook.
"Our wonderful speakers will be covering a range of topics and areas of specialty, specifically designed to assist people with the upcoming planetary Ascension, which is expected on or around December 21 2012. This is the first-ever 2012 Scenario Conference and it is being staged in Sedona because of the city's worldwide reputation as the world's first City of Light," says conference producer Sierra Neblina, of Cottonwood. "We decided to offer the second event because the first one sold out in just a few days", she added.
Ms. Townsend has been preparing for over 30 years to welcome participants and share her presentation at the 2012 Scenario Conference Sedona – Preparing for Ascension. She and her late husband Dr. William Townsend received "trans-audio" information that Sedona will be the location for the first City of Light and that it will serve as a prototype for 13 more around the world.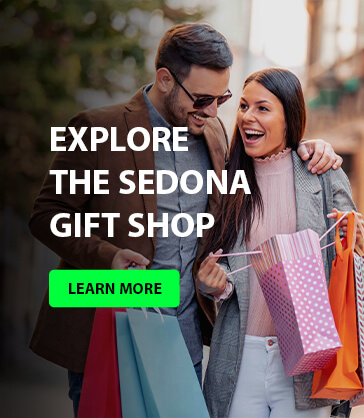 After keeping that information secret for years, Ms. Townsend published The City of Light Sedona: Revelation of the Prophecies, Purpose, Plans and Manifestation of Cities of Light, Love and Healing in 2008. That book has sold over a thousand copies in 18 countries, largely due to interviews with some of the Conference presenters who have featured her in their publications and BBS radio programs.
At the conferences, Ms. Townsend is introducing her new book, Something's Coming: Universal Cities of Light, Love and Healing. In this sequel, she shares information she has received through her 135 visits to the Embassy of Peace Headquarters within the City of Light. The book also includes diagrams and descriptions of advanced Light Healing Technologies and discussion of the need for spiritual awakening and enlightenment.
 In addition to being an author, Ms. Townsend is an award-winning entrepreneur and co-founder of the non-profit organizations, the Sedona Light Center and Ultimate Destiny University. She has helped thousands of people awaken and ascend through her publications and playshops on empowerment and enlightenment and spiritual training on The 4 Keys to Light. Her web site is www.sedonalightcenter.org .
A few seats are still available for the second 2012 Scenario Conference that was added when the first one sold out. More information is available at www.the2012scenario.com