Sedona AZ (January 26, 2021) – Congratulations to Rowe Fine Art Gallery artist Shirley Eichten Albrecht! The National Basketry Organization recently spotlighted Shirley in its Featured Friday Facebook post. The post included a video of the artist's gourd and antler basket-weaving sculptures. Shirley was quoted as saying, "My weaving began with traditional basket weaving and evolved to creating sculptural artwork using gourds, antlers and Raku that speak to me during the creative process. It is fun and challenging, and that is growing as an artist – taking the next step up."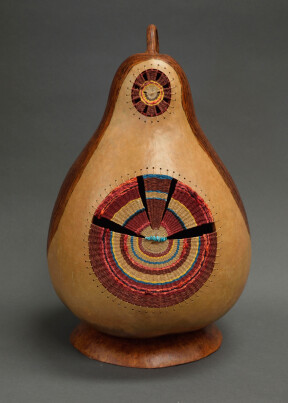 The National Basketry Organization is an inclusive community of makers and enthusiasts whose mission is to promote awareness, inspire creativity, and foster appreciation for the heritage and artistry of basketry. Founded in 1999, the nonprofit has nearly 700 members, including basket makers, educators, collectors, gallery owners, students, scholars, curators, craft and art schools, and museums. The NBO community encompasses a variety of makers, from those who celebrate basketry's traditional roots to those who take the medium in a more contemporary direction.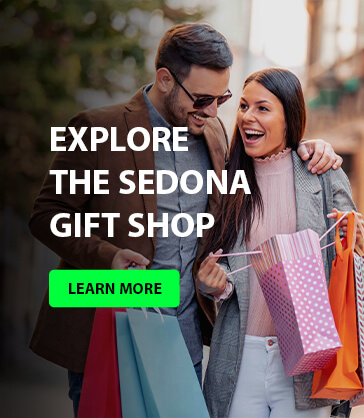 Shirley has been weaving for more than 30 years. Known locally as "the basket lady," she co-founded basket guilds in St. Louis and Sedona. She has been a member of NBO for many years and embraces its mission in her own business, Red Rock Baskets, where she teaches basket-weaving classes and creates new artwork, much of it inspired by the Sedona landscape and the surrounding Native American cultures.
Rowe Fine Art Gallery represents traditional and contemporary southwestern artists. The gallery, located under the bell tower in Patio de las Campanas at Tlaquepaque Arts & Shopping Village, is open Monday through Thursday, 10 a.m. to 5 p.m., and Friday through Sunday, 10 a.m. to 6 p.m.  For more information, call 928-282-8877, visit rowegallery.com, or find us on Facebook, Instagram and Twitter.