Sedona AZ (April 17, 2017) – Sedona resident Robert Albrecht of True West Images is a Digital Painter and has a passion for creating thought-provoking art. He has done that with his yearlong project of painting the seven Ambassador Members of the Apex Protection Project pack. The paintings are in Edition Series of 50 and will be donated by Albrecht as gifts for certain donation levels during "Wolf Week" April 20th to April 23rd in Sedona, AZ. The donor can pick which pack member they want and the size is determined by their donation level.
"Animals speak through their eyes and that is my focus on my animal portrait paintings. The eyes reveal their inner spirit" states Albrecht. His paintings are hand-painted on a computer using reference photographs. The "pack" reference photographs were taken by photographers Johanna Siegmann, Karen Yeager and Steve Wastell and Paula Ficara, Founders of Apex Protection Project. All donations go to Apex Protection Project and can be viewed and purchased at Poco Diablo Resort during the events or online at www.apexprotectionproject.org and www.planb.foundation.com.
Another painting by Albrecht will be available entitled "The Early Bird" at the silent auction to be held on April 22nd from 1:30 to 3:30 at Rowe Fine Art Gallery in Tlaquepaque. Other donated art for the silent auction include work from Shirley Eichten Albrecht of Red Rock Baskets, Martha Aaron of Sedona Mountain High Flowers and Beth Kaminski. Additional Rowe Gallery artists Larisa Aukon, Kim Diment, Jen Farnsworth, Lynn Heil and Liam Herbert will also donate artwork. There will also be performances by Sean "Walking Bear" Mah and Ann-Vannoy.
The highlight of this event will be the quick sculpt of one of the Apex pack by renowned wildlife sculptor Ken Rowe, co-owner along with his wife Monica of Rowe Fine Art Gallery. The premiere auction item of the afternoon will be "Lobo", a limited-edition bronze of a wolf bust by Ken Rowe. This sculpture will be combined with a private hike with the Apex Protection Project Ambassador pack. Additionally, four other "Lobo" sculptures will be available for purchase with a portion of their sales going to Plan B Foundation, a local 501(c)3 and Apex Protection Project, a 501(c)3 organization.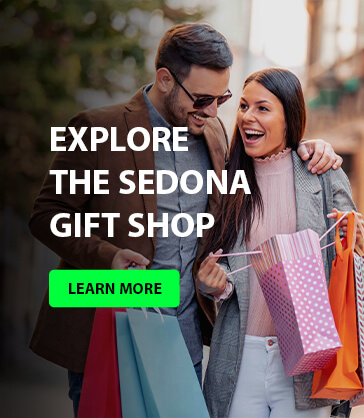 "Sedona Wolf Week offers a diverse program of speakers, films, a special children's event, performers, school presentations, fundraisers, a writing contest along with a wolf co-existence panel and social interactions with the Apex pack", Albrecht continues. "All this is to raise the awareness of the plight and ecological benefit of this apex predator and educate the public on the science of the wolf as well as current advocacy issues".
Sedona Wolf Week's Presenting Sponsor is Poco Diablo Resort, an enterprise of the Fort McDowell Yavapai Nation. Raphael Bear will open Wolf Week with a traditional Native American ceremony and blessing. Additional sponsors include The Safeway Foundation, Goldenstein Gallery, Sedona International Film Festival, Sedona Mountain High Flowers, Sedona NOW Network and Studio 5 USA.
For a complete schedule and to register, please visit www.planb.foundation.com.