Sedona AZ (January 31, 2019) – Hey ladies! Are you ready to improve your mountain bike skills in a fun and safe environment? Are you interested in trying the sport for the very first time? Or do you already ride or race and want to take your riding to the next level? If so, then join the Ladies AllRide crew and other like-minded women of all ages this summer to play on bikes in awesome locations around the country. You won't be disappointed!
Liv Ladies AllRide: Powered by SRAM 2019 Mountain Bike Skills Camps are here! 
REGISTRATION IS NOW OPEN at ladiesallride.com 
Camp dates and locations: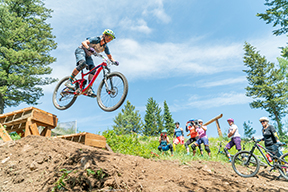 April 20-21 Sedona, Arizona
May 18-19 Bentonville, Arkansas
June 1-2 Bend, Oregon 
June 1-2 Girls AllRide – Bend, Oregon
June 29-30 Bend, Oregon 
July 13-14 Big Sky, Montana 
July 20-21 Grand Targhee, Wyoming
Aug 26-27 Brevard, North Carolina (mid-week camp) 
Aug 29-30 Brevard, North Carolina (mid-week camp)
Sept 7-8 Lyndonville, Vermont
Sept 10-11 Lyndonville, Vermont (mid-week camp)
Sept 21-22 Bend, Oregon 
A twelfth camp location will be revealed in February!!
"I started Ladies AllRide in 2013 after a decade of traveling the country promoting mountain biking, only to find the presence of women in the sport was grim. I wanted to start a program that encouraged more women to get involved with mountain biking in a welcoming, non-competitive and fun environment. I'm so excited about the growth I've witnessed in female participation over the past four years and we don't want it to slow down anytime soon!" – Lindsey Richter, Founder and Director of Inspiration for Ladies AllRide
The Ladies AllRide team of skilled and passionate coaches help ladies realize what they're capable of on and off their bikes, and they remain committed to the mission to get more women excited about mountain biking through these informative and inspirational skills camps. While they teach women valuable bike handling skills, they also inspire them to live their best lives using mountain biking as a catalyst for growth and change.
Lindsey explains, "Our Ladies AllRide coaching philosophy focuses on the technical aspects of riding as well as the relationship between mountain biking and life. We understand how women tend to let their minds run away from them with negative, debilitating thoughts that inhibit growth on a bike and in life. It begins by providing them with the tools to have a deeper understanding of the sport. Then ladies begin to understand what their bikes need from them to get over obstacles and they start accomplishing more than they thought possible. The goal is to help women understand the mechanics of the sport, while also helping them think thoughts that keep the wheels rolling forward, which applies to the bike and life."
Liv Cycling, the cycling brand completely dedicated to women, has been with Ladies AllRide since the beginning and will continue as title sponsor in 2019. Presenting sponsor SRAM and a long list of awesome companies including Vittoria Tires, SMITH, CAMELBAK, Sombrio, Picky Bars, Crankbrothers and G-Form have remained on board to support the popular series of camps. Team Ladies AllRide loves sharing some of the best products in the business through demos, samples, raffle giveaways and discount codes.
"All of us at Liv have been excited by the growth of the Liv Ladies AllRide Powered by SRAM mountain bike camp series since we began the partnership in 2015. How quickly the camps fill up, the countless stories and the beaming smiles we see from these events continue to prove that supporting women's mountain bike programs is vital and more important than ever," said Jen Audia, Liv US Marketing Manager.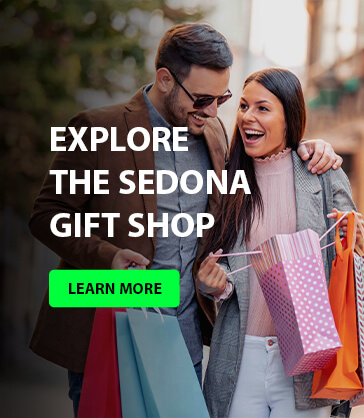 "Lindsey, Meredith and their incredible team offer an experience across the country that you can't find anywhere. Their welcoming energy, humility and diverse and talented group of coaches make this series the best in class not only for the women's market but for cycling in general. We can't wait to see this community of female mountain bikers continue to grow and have more fun on bikes!"
The Liv Ladies AllRide camps are dedicated to inspiring women to accomplish more than they thought possible on and off the bike. An important component to that are the education stations at the camps where women learn about setting up and adjusting suspension, fixing flat tires, bike maintenance, gear, facing fear and so much more.
"SRAM is proud to support the Ladies AllRide Program. You would be hard pressed to find a program that has put more miles on the black top traversing the country, and now the ocean, to get more women on bikes. Lindsey, Meredith and the whole team are passionate professionals and their program is helping change the face of the bicycle industry – one clinic at a time," said Sara Jarrell SRAM Women's Program Manager.
Each camp offers demo equipment like Liv Intrigue demo bikes outfitted with SRAM components, RockShox suspension and Vittoria tires. G-form pads, SMITH helmets, and Crankbrothers pedals will be available to demo, along with samples of Sombrio clothing to try on. All participants will also receive a welcome goody bag filled with Ladies AllRide signature Save our Soles socks, samples and discount codes from many of their awesome sponsors.
"More and more brands are seeing the value in education-based mountain biking events that inspire women to find their confidence on bikes. We are beyond excited to partner with so many incredible companies in the bike industry," said Meredith Brandt, CEO for Ladies AllRide. "It has been amazing to see the industry's commitment to getting more women involved with mountain biking."
Former participant Agnès Rodriguez, who now works for Ladies AllRide as Operations Manager and Head Yogi says: "The camps are well-organized and extremely inviting. The pre-camp evening happy-hour is a big hit where ladies enjoy snacks and beverages while they make nameplates and mingle with coaches and new friends. The two-day weekend sessions begin with morning skills and drills practice followed by lunch, a raffle and afternoon trail shredding. It doesn't matter if you're a seasoned mountain biker or brand new to the sport, there is something for everyone at a Ladies AllRide camp and it's an experience of a lifetime finding out what you can get your bike to do!"
Team Ladies AllRide looks forward to playing on bikes with you at one of their epic locations in 2019! Sign up today so you don't miss out, they fill up fast! 
Visit the website for more information and to register now. www.ladiesallride.com 
Contact: info@ladiesallride.com
About Ladies AllRide: A series of energizing and inspirational mountain bike skills camps for women featuring the best coaches in the business. These events bring women together in a welcoming environment to enhance their lives on and off their bikes. There are twelve signature Ladies AllRide events in epic riding locations across the U.S.