Verde Valley AZ (April 27, 2015) – It now takes millions of dollars to elect candidates to public office.   
That's fine for wealthy individuals and organizations.  But how can the voices of people without big bucks be heard?   How can they wield power?
Local groups are learning alternatives from the Northern Arizona Interfaith Council  (NAIC), which works locally to help people who lack funds and other forms of privilege to develop "relational  power." 
The NAIC fosters collaboration across lines of political parties, faiths, and ethnicities to promote the common good.  They build understanding of "the ropes"–what people need to know and do  to promote their interests and build sustainable leadership.  
The NAIC helps organizations, churches, synagogues, and nonprofits to organize locally and to align on issues at the state level.  
How does the NAIC use stories and other inspiring strategies to mobilize people to overcome lethargy and anger, to step out and act? 
Find out from Linda Martinez, NAIC coordinator, at  OLLI's Lunch and Learn program, in room 34 of Yavapai College's Sedona Center (on Cultural Park Place, across Rte 89A from Red Rock High School) on Wednesday, April 29, from 1:00 – 2:00 pm.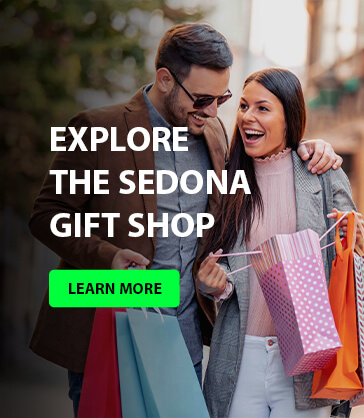 "Lunch & Learn" is a "town square" for local residents to meet, chat, and interact with speakers doing interesting and important things in town.  This enjoyable, informative, weekly community event is free and open to all!
 The NAIC is part of the Arizona Interfaith Network (AIN), which builds relational power (mostly through faith-based organizations) for collective actions in the pursuit of justice and the common good.  They act to strengthen family and community in solidarity with others across lines of race, class and religion.
For example, AIN is  preparing a major statewide push–working with diverse faith traditions, along with key business and non-profit organizations–in support of national immigration reform.   They will urge Arizona's U.S. Congress representatives to advocate comprehensive immigration reform legislation.  
AIN has accomplished quite a bit in recent years, including sharply increasing voter turnout in some legislative districts, opposing the state legislature's cuts in programs serving poor families (including adult education and community health), leading efforts to create a training program for long term care workers, expanding funding for after-school programs, establishing new recreation centers in under-served neighborhoods, increasing affordable housing for low-income buyers, assisting immigrants wanting to become citizens, and linking motivated workers with training leading to living wage jobs with benefits.
Bring your lunch (or come for complimentary coffee, tea, water, and a little snack) and join the conversation at 12:30, or come from 1:00 – 2:00 to meet Linda Martinez and to learn what the Northern Arizona Interfaith Council has done and hopes to do.
OLLI is a local, volunteer, peer-to-peer, adult education program (part of Yavapai College)  that offers many learning groups and workshops each term for a nominal fee.  Its Spring term is underway, but many workshops are still available.  For more information about OLLI or the Lunch & Learn program, please call: 928-649-4275.