By Sean Dedalus
Sedona, AZ : Ukraine-Russia-NATO
            Don't be distracted by the propaganda. The objective of Russia was to annex all of the land laying adjacent upon the Baltic Sea, from Odesa to the Donbas territories. They controlled much of this area before the invasion. Now they will have more. Russian artillery and comprehensive air superiority will take center stage now, as Putin will be content to simply blow things up.
Prediction: A cease fire where Russia dictates all of the terms is six months away.
            Before the invasion Putin was enraged that NATO Thugs forced Russian Thugs out of the Ukrainian Government. Indeed, Hunter Biden's no-show job on Ukraine's energy board was symptomatic of NATO colonialization. Putin warned NATO and Biden that they could not replace his puppet government with their own. They ignored him and the invasion ensued. There are criminals on both sides. And this is the real underbelly of the violence. Criminals fighting for power and money.
The greatest pain is the displacement of millions of Ukrainian families. Displaced from their homes, their schools, their jobs and from almost everything that has meaning. And of course, the tragic murder of innocent people on both sides is proof of how deep greed motivates both sides.
 The only group that made out like bandits was the arms manufacturers.
Johnny Depp and Amber Heard 
            Slogans, labels, misinformation and hate are used to manipulate public opinion.  Amber Heard relied on the same gullibility and susceptibility to brand Johnny Depp a domestic violence abuser but the American Jury System blew up her plan. The Jury verdict was unanimous. Depp proved his claim that his spurned wife maliciously defamed and injured his reputation.  =
            The verdict is instructive because it demonstrates the power of facts over slogans. Michael Hayden is credited with pointing out that "accusations fit on a bumper sticker; the truth takes longer."  
The Price of Gas    
            The cost of gasoline has nothing to do with any of the double-tongue explanations you hear on television. The world's leading oil and gas companies made close to 100 billion dollars in just the first three months of 2022.
 For instance, Shell made $9.1bn from January to March, almost three times what it made during the same period in 2021.
 Exxon raked in $8.8bn, also a threefold increase from 2021 and the spreadsheet is the same for the other big companies.
            The increase in gasoline is simply the result of corporative greed and the choice of elected politicians to allow oil and gas barons free reign over prices.     
Public Un-Safety and the Democratic Party
             The Democratic Party has been taken over by a small number of radical politicians who have given criminals the green light to destroy our communities. The crime wave is a tidal wave and it is so bloody that voters are beginning to remove prosecutors from elected office. A case in point is San Francisco's District Attorney Chesa Boudin who advocated no bail laws, no prosecution for petit theft and similar offenses and worked to limit the number of criminals sentenced to jail.
60% of voters removed him from office.
In Los Angeles, the Recall George Gascon Campaign has collected 500,000 signatures and are on course to obtain 67,000 more to get the removal question placed on the November ballot. Gascon is another leftist that believes to reduce crime society must pour pie-in-the-sky amounts of money into affordable housing, mental illness, homelessness, poverty and other systemic problems that give rise to criminal conduct.
In New York, Manhattan District Attorney Alvin Bragg has been under fire for a controversial no prosecution memorandum that he walked back after alleged intervention by the New York State Governor.
His memorandum called for the "decriminalization/non prosecution" of crimes including marijuana possession, turnstile jumping, trespassing, resisting arrest, interfering with an arrest and prostitution.
Bragg stated that he wanted downgrading of felony charges in cases including armed robberies and drug dealing.
Bragg suggested that "reserving incarceration for matters involving significant harm will make us safer."
He did not plan to seek any sentences of life without parole, regardless of how heinous a crime was, and would only recommend pretrial detention in "very serious cases."
"The data show that the overwhelming majority of those released pretrial do not commit a violent crime while at liberty," the memo says. "Two studies show that even three days in jail can lead to a loss of housing, employment and strain family connections and increase the likelihood failure to appear in court."
The memorandum was generated even as the number of murders, felony assaults, burglaries, and auto theft surpassed 100,000 for the first time since 2016, according to the NYPD.
Sharpton Raps Limo liberals
MSNBC host Al Sharpton slammed Washington, D.C. "elites" and "limousine liberals" in reacting to the rising crime gripping cities across the U.S., declaring those that ignored the problem "don't live in the real world."
"They're losing people of color because they really don't get the people of color's life. If you are living in a city, in a neighborhood, that is inundated with crime, and you act like that's not an issue you've already lost me. That is an issue," Sharpton said.
NASA and UFOs 
         NASA is commissioning a study team to start early in the fall to examine unidentified aerial phenomena (UAPs) – that is, observations of events in the sky that cannot be identified as aircraft or known natural phenomena – from a scientific perspective. The study will focus on identifying available data, how best to collect future data, and how NASA can use that data to move the scientific understanding of UAPs forward.
            In plain terms NASA says it is launching an investigation independent of the Department of Defense to scientifically study evidence of life from other planets, as suggested in evidence recently presented to the Congress. This initiative is strange in that NASA has been collecting evidence of extraterrestrial space crafts since the beginning of the space program.
            NASA is not studying potential flying saucers for kicks: "Unidentified phenomena in the atmosphere are of interest for both national security and air safety," reads the report. "Establishing which events are natural provides a key first step to identifying or mitigating such phenomena, which aligns with one of NASA's goals to ensure the safety of aircraft.
Here's The Deal – Biden Polls
It's a ship without a rudder. The disgraceful exit from Afghanistan, Historic Profits for the Oil and Gas Companies, Historic Increases in the Cost of Living, Out of Control Crime, Sky Rocketing Cost of College, Unaffordable Housing and Millions of illegal aliens walking across the American Border are just a few of the problems Joe Biden has grappled with.
An NPR/PBS/Marist College poll released Thursday shows Biden with his lowest approval rating to date, at 38%. Similarly, a Quinnipiac University poll released this week showed Biden tying his previous low of 33%. (Quinnipiac is often one of Biden's worst polls.) Mathematically, over 60% of Americans do not support Biden's performance as president.
McCartney's Set List Fenway Field 6/7/22
            He is almost 80 years old and nobody is complaining about his stellar performances.
"Can't Buy Me Love"
"Junior's Farm"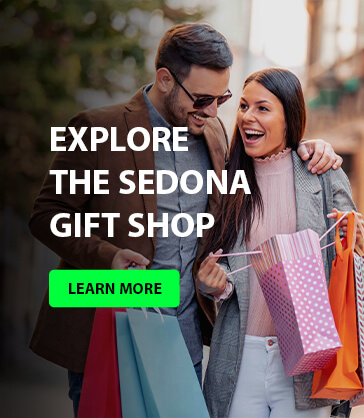 "Letting Go"
"Got to Get You into My Life"
"Come On To Me"
"Let Me Roll It"
"Getting Better"
Related video: Paul McCartney – I've Got A Feeling @ So-Fi Stadium, LA, CA 5-13-22
"Let 'Em In"
"My Valentine"
"Nineteen Hundred and Eighty-Five"
"Maybe I'm Amazed"
"I've Just Seen a Face"
"In Spite of All the Danger"
"Love Me Do"
"Dance Tonight"
"Blackbird"
"Here Today"
"New"
"Lady Madonna"
"Fuh You"
"Being for the Benefit of Mr. Kite!"
"Something"
"Ob-La-Di, Ob-La-Da"
"You Never Give Me Your Money"
"She Came In Through the Bathroom Window"
"Get Back"
"Band on the Run"
"Let It Be"
"Live and Let Die"
"Hey Jude"
(encore)
"I've Got a Feeling" (virtual duet with John Lennon)
"Birthday"
"Helter Skelter"
"Golden Slumbers"
"Carry That Weight"
"The End"