Sedona AZ (May 1, 2019) – Enjoy life drawing along with Master sculptor John Waddell's sculptures! Monday, May 13, from 10am-1pm, participants are invited to experience a special version of Sedona Arts Center's formal Monday life drawing group, at the magnificent Waddell studio and sculpture garden in Cornville. From 10am-1pm, performance artist/model Pash Galbavy will start with short, 5-minute poses with John's sculptures, and then will continue with 20 minute poses for the duration. Afterwards, guests are invited to bring a sack lunch and peruse the studio and grounds to view John and Ruth Waddell's artwork. Bring your own supplies including paper, drawing tools. Cost is $25 for this special event (and $15 for regular Monday life drawing sessions SAC.) All skill levels are welcome.
Master sculptor, John Waddell, has sculpted over 150 life-size and over-life-size bronze figurative sculptures, many small figures, as well as paintings and drawings. His work has been exhibited worldwide. Though earlier in his career, Waddell was a social significance painter representing the ills of society. Eventually, his interest turned to the beauty of individuals and their potential for positive interaction. In the past, apprentices from all over the world came to the Southwest landscape to study with Waddell, who is now 98 years old. See John's work at www.artbyjohnwaddell.com.
Ruth Waddell's painting, pastel, drawing and sculpture work is inspired by people and nature. Her wish is to deliver the emotional impact that her subjects have on her. See her artwork at: www.artbyruthwaddell.com
"We are so lucky to have the honor and opportunity again to work on the Waddell property with the sculptures and amidst John and Ruth's artwork." said, Pash, the life drawing group's host and sole model. "To honor the fact that so many of John's sculpture model's were dancers, I am looking forward to dancing with the sculptures into my poses with them."
Ruth said: "Pash does so beautifully interacting with the sculptures, moving toward the work and settling into poses relating with the work. It is inspiring."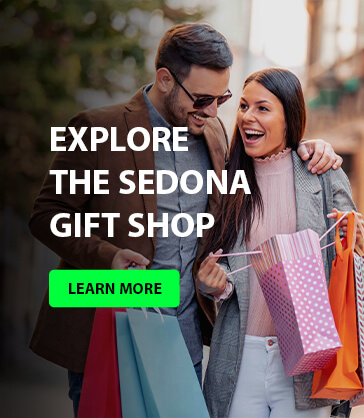 Pash has been conducting Sedona Arts Center's weekly life drawing group since 2012. She was originally, asked by SAC's Director, Vince Fazio, if she wanted to host and model for a life drawing group. The group has been going strong ever since. Pash says: "I try to mix up our sessions with wigs, props, and varied expressions. We have a lot of fun. It's an inspiration to watch the artists' work deepen and become more refined over time. There are also often art teachers in the mix, and everyone is usually happy to share their suggestions and input. It's an incredibly open group that is supportive of people of every skill level."
Artist Carol Scribner, who has been a regular attendee of the life drawing group at SAC for several years, said: "The Monday morning life drawing class with Pash is a wonderful way to practice and polish your drawing skills or simply enjoy the drawing process at any level in a welcoming environment. Grab your favorite drawing tools and join us!"
Beginning with ancient cave drawings, early Greek sculptures, through the Renaissance, Middle-Ages, eighteenth through twentieth centuries, and into the present, drawing the unclothed human form, or "life drawing," has a long history of being key to the development of artists. It requires intense focus of artists' skills in analysis and execution, while inviting intuitive insights into collective humanity. It develops an ability to interpret emotional and physical aspects of the subject and combines those with creative expression.
Come treat yourself and participate in the wonder of the creative experience through life drawing at the Waddell's property in Cornville on May 13 (or any other Monday in the North Classroom at Sedona Arts Center) from 10am-1pm. Call for more detailed information or to RSVP, (928) 284-4021. www.artofpash.com