Sedona AZ (April 6, 2012) – On Saturday, April 14, from 6-8 PM, Sedona Public Library will be holding a Spring/Earth Day Celebration in the Si Birch Community Room. Festivities will include poetry, storytelling, humor, and musical performances. Meant to celebrate our lovely living planet, this show will feature some of the best performing poets and authors in Arizona. Coming up from Mesa specifically for this show will be fan favorite the Klute. An international performer, the Klute is also a regular performer at Sedona poetry slams and the author of the popular chapbook "Hate You Can Trust." Those who saw him at the library's Christmas show can attest to what an ingenious and hilarious entertainer he is, as the room filled with laughter time and time again. Also featured will be Sedona's own Jen Valencia. Zen Jen has been a strong presence in the Sedona literary scene ever since her arrival in the Verde Valley six years ago. A member of the acclaimed jazz and poetry group the Mighty Minstrels, Jen will bring some of her raw, direct words to the library stage, along with a heaping helping of her quirky sense of humor.
Musical acts include Sedona's young rising stars the Tor Brothers, Josh and Eli Torok-Bachar—recent winner of the VVCA Scholarship competition. They will perform original music and classics. Josh, who is a composer, will be premiering his original piece "Oneness" for solo vocal and piano to be interpreted by vocalist Cynthia Strom. Ms. Cynthia remarked that she is honored to be singing what she calls "a poem set to music" and she added "I love supporting gifted young musicians like Josh and Eli who freely share their versatile talents with others." Organizer Latino Services Librarian, Marcela Saldivia, was able to convince pianist Michael Drew and flautist Kelly Ireland to conduct an encore of their amazing musical performance this winter. The delicate interplay of melody between the musicians and their instruments delighted the audience last time around. Coming down from Flagstaff to perform will be musician and poet Tara Pollock. Tara Pollock is a poet, yoga teacher, and student at NAU working towards becoming a naturopathic physician. She enjoys sharing her poems in an effort to inspire, uplift and awaken those around her, as well as to acknowledge the power that openly sharing one's heart and mind generates. Rumor has it she might even bring her ukulele and perform some original songs.
Local author Gary Every will also be speaking, reading selections from his newest book "Battling the Hydra, Adventures with (Mostly) Wild Animals." A well-known regional performer, Mr. Every has won journalism awards, has been nominated for prestigious poetry awards, and has been extensively published. A professional storyteller, he has been known to adorn his performances with slideshows of the places he has visited.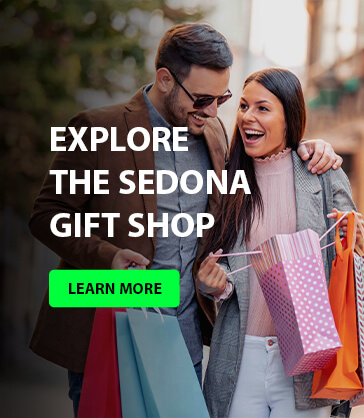 Closing the show will one of Sedona's favorites, Clint Frakes. Clint Frakes is a poet, writer, teacher, editor, and naturalist. His poetry, prose, and narrative non-fiction appeared in over 100 journals, magazines, and anthologies in the US, Canada, the UK, and Argentina since 1987. He was named one of the 50 Best New Poets of 2008 and also received the Josephine Darner Distinguished Poet Prize. Other awards include the James Vaughan Poetry Prize, the Pudding House Chapbook prize and the Peggy Ferris Memorial Prize for Poetry. He is the former Editor-in-chief of the Hawaii Review and Big Rain and currently works as a poet-in-the-classroom in the Sedona area as well as facilitating pilgrimages and wilderness journeys to sacred sites in Northern Arizona.
Come join us at the Sedona Public Library, Saturday, April 14, for a celebration of our favorite planet with poetry, prose, music, dancing and laughter. Go Earth!