By Amy Vaterlaus, Volunteer Coordinator/Reference Librarian
Sedona AZ (April 17, 2015) – Each year, volunteers donate their time and energy at Sedona Public Library in service to our community. These volunteers are among the millions across the country who are celebrated during annual National Volunteer Week, observed this year from April 12 through 18.  During this week, not only does the Library celebrate services provided by volunteers, we also encourage other individuals to take action in our community.
Celebrating National Volunteer Week at Sedona Public Library is something we do not take lightly. The Library was founded by a group of volunteers in 1958, in donated space with three shelves of books and magazines, which also were donated. Since then, the Library has relied on the dedication of our amazing volunteers.
On Sunday, April 12, we recognized our volunteers for their vital contributions to Sedona Public Library and the Sedona community at our "Hollywood Legends" themed luncheon. Volunteers received certificates and pins to thank them for their service. The pins given to volunteers symbolize the years they have been with the Library. This year we will give out 21 first-year pins, 10 five-year, seven 10-year, three 15-year, and two 20-year. Some of our volunteers have already received pins that go beyond the 20-year pin marker. More than 160 active volunteers gave15,000 hours in 2014.
Research conducted by the Corporation for National and Community Service found that in Arizona, 24.1% of residents volunteer, ranking Arizona 40th among the 50 states. There are 1.19 million volunteers in our state, with a total of 159.5 million hours of service. The monetary value of donated time from volunteers equates to $3.6 billion.  As a nonprofit organization that faces various budget challenges, we recognize the vital contribution of our volunteers to our everyday operation: they make it possible for our library to remain available for the community. 
As the new volunteer coordinator, I am extremely impressed by the work and commitment provided by our volunteers. I have worked with various volunteers in many different libraries and work settings, and here at Sedona Public Library, I have encountered the most dedicated, involved, and experienced volunteers I've ever known. They provide legendary service to our library patrons and staff on a daily basis. Many of our volunteers also donate time at other organizations throughout Sedona and the Verde Valley, and their commitment truly captures the meaning of this week.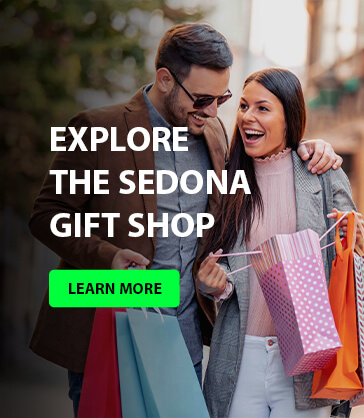 Being a volunteer here at the Library is an amazing way to not only help your community, but also to learn new skills and make new friends.  If you would like to be a volunteer with the Library, you can apply online at , or come into the Library and get an application at the circulation desk. 
We have opportunities in:
Circulation (Checking items in and out, shelving, shelf reading)
Technical Services (Book mending, book covering, tape/CD/DVD maintenance)
Periodicals (Preparing magazines for shelving and sale, newspapers)
Interlibrary Loan (Requesting items from libraries outside the Yavapai Library Network)
Book Sales and Donations (Research, Internet book sales)
Children's Programs (After school program, Summer Reading Program)
Information Technology (Computer Assistants)
Our Business Office
Most volunteers work two to four hours per week; many work a more regular schedule. Some volunteers work for more than one department. Other volunteers prefer to be on-call only and substitute for volunteers who must be away from their shift. The volunteering opportunities here at the Library are endless and extremely flexible.
Volunteering is ultimately about seeking out imaginative ways to engage in one's community. What better way is there to connect with your community and give back than to volunteer? As a volunteer, you demonstrate that by working together, we have the fortitude to meet our challenges and accomplish our goals
Thank you volunteers for all you do!