By Linda Goldenstein
(July 24, 2018)
Sedona has been my family's home since the 1940's and I love it like no other place in the world. I am proud to be a supporter of the arts and an advocate for philanthropy.  These two passions are at the top of my list for voting YES for Sedona Home Rule.
By continuing to allow our city to manage and set its budget, we will continue to see our non-profits succeed with supportive funding from the city. Just some of the nonprofits that will continue to benefit are; Sedona Recycles, Verde Valley Caregivers, Sedona Humane Society and more. Without these services in our community, what do we have? A piece of a community without the passionate pursuit to help others leaves me with a sense of loss in our future in Sedona. I believe that's neither who we are nor what we want. We are a passionate community of givers and supporters and by passing Sedona Home Rule we can continue these efforts.
This is truthful and logical information.
Sedona has always been about Home Rule – a community where we care for each other and treasure making decisions together in true Western fashion. We are facing new challenges now, but giving control of our budget to far-away Phoenix – where the law requires it be reduced by more than half – would trigger a self-destruction I never imagined we could impose on ourselves.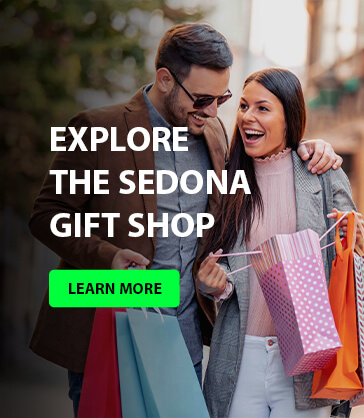 I have faith we see the value in keeping control of Sedona's future here among us. Our community is changing, the scope of Arizona is changing, but that doesn't mean we have to halt progress. As a business owner and resident, I've faced traffic and had employees feel the pressure of juggling their schedules to make it to work on time at those peak times of the year. By voting YES on Home Rule, I know traffic improvements and solutions are around the corner and we will all benefit from them. It's progress in a way that keeps Sedona moving and provides our city with local control. The plans for Sedona in Motion are extensive, impressive, and long overdue. But, if Sedona Home Rule doesn't pass, we will not see the progress in transportation. It will be chaos.
I believe we won't force our own community to slash services to the needy, shutter parks, halt progress with transportation, or diminish the ranks of our police officers. I believe in our community and the ability to work together, even with differing opinions and focus on the future, the future of Sedona.
Please join me and vote YES on Home Rule.