By Kristin Elizabeth Regina
Preserve Sedona
(October 8, 2015)
Dear Big Park City Council:
It must be understood that being inside a National Monument affects all the land in the designated area, not just the federally owned land area. The federal designation, creating federal regulations and oversight require a form of contract between state and local governmental entities and the Secretary of the Interior or Department of Agriculture; that contract is to manage the land-use of the region for preservation. That means federal control and zoning, either directly, under the terms of the "management pact," indirectly.
Such "indirect" control is the real danger. In spite of the specific language in the bill which states, "property rights will be protected," the true damage to homeowners often comes from private groups, non-governmental organizations (NGOs), and preservation agencies which receive public funds to implement the management policies and partnerships.
All national monuments have a Commission that oversees compliance with the directives of the National Monument Proclamation.  See the below article for an example:
By The Associated Press
STEVENSON, Skamania County — Owners of a controversial house in the Columbia River Gorge National Scenic Area agreed yesterday to reduce its height, plant more trees to hide it and make other modifications.
In exchange, Brian and Jody Bea will be paid $300,000 to drop their lawsuit against Skamania County and the Columbia River Gorge Commission.
The agreement likely will end five years of litigation and negotiation that at one point threatened the commission's ability to enforce the 1986 law establishing the scenic area.
Initially the commission ordered the house moved to a less-visible site.
Two years ago the Washington Supreme Court overturned the order, saying the gorge commission had exceeded its authority when it ordered Skamania County to invalidate the Beas' building permit, issue a stop-work order on the house and bring it into compliance with national-scenic-area rules.
But a Skamania County order that found numerous violations of the Beas' building permit remained in effect. Yesterday's settlement resolves the county's concerns.
Bea estimated that the legal fight has cost taxpayers $2 million.
The Beas will reduce the height of the house by about 10 feet and resurface the roof with shingles in an approved color of "woodland green" and cover the exterior walls with shingles in an approved hue of "canyon brown."
LAND-USE ORDINANCES
All new development and land uses must be reviewed in the National Monument to determine if they are consistent with the implementing land-use ordinances. The development guidelines of the Management Plan are implemented through land-use ordinances which must be consistent with the Management Plan. Counties must adopt and enforce land ordinances that are consistent with the Management Plan. For counties that do not yet have a consistent land-use ordinance, the Commission will adopt and enforce ordinances.
Many uses that were once unregulated (such as new cultivation) would require permits in the National Monument Area. Landowners would be encouraged to check with their county or the Commission before initiating any new land use or development.
 The Commission staff cost at least $1,000,000 per year to manage us!  No one wants a private commission or USFS managing our land use.  Our local ordinances must stay local!
LAND ACQUISITION AND EXCHANGES
The Proclamation will direct the Forest Service to acquire and exchange lands to achieve the purposes of the Act if the owners wish to sell or exchange their lands.
Parcels or land will be analyzed on a case by case basis to determine priority for acquisition.  Bill Grey Road would be first on the list, thereafter I suspect Red Rock Crossing trailer park would be a priority.
All national monuments have a directive to acquire inholders' properties.  National monuments use eminent domain to enlarge their foot print!  (See article on the Stupa attached below)
Unintended consequence, or is it?: The amount of privately held land shrinks, the population of Sedona and the surrounding area becomes smaller and consists mainly of timeshare visitors and guests at hotel rooms. Our communities become shells of their former selves, existing to serve the needs of a growing tourist base.  Since 1997, 175,000 acres of inholders property has been acquired inside the Escalante Grand Staircase National Monument. The property owners were regulated via NEPA and EIS to need to sell their property as "willing sellers" to the federal government.
Loss of senior water rights (do your own research to find out why you want to keep your senior water rights); we are currently senior water rights holders, Arizona is a first right of use state, we would lose that in a dry state in a dry half of the country. There is a large potential to have meters installed on your well by the federal government leaving you to pay a bill for water by the gallon on the well you paid to drill. (Tom O'Halleran worked on a plan to install water meters in VOC.) The monument will have a directive to limit ground water pumping (read KSB's own literature and posts on facebook, which means our homes ground water usage and possibly food production in Camp Verde, as there is no other industry here. 
Worse: Tom O'Halleran  stated at a public meeting at the Sedona Library, "that those who have wells near the creek could have legal problems with their wells as the national monument would own the ENTIRE watershed and all surface water here." 
 The Rainbow Trout Farm would lose their conditional use permits and their business, they would end up being forced to sell their land and loss their water rights (owned since 1856)  to the federal government.  WHY SHOULD WE LOSE OUR WELLS OR FACE LEGAL BILLS AND LITIGATION?
 http://www.stgeorgeutah.com/news/archive/2015/05/22/jek-senators-offer-bill-to-bar-presidential-water-grab-via-monument-designation/#.ValBxvlVhBc
HOMELAND SECURITY:
Sedona/VOC/Oak Creek Canyon becomes part of the National Monument Icon Program as an "asset" needing protection under Homeland Security. This affects the security of our school system and all the towns inside the monument, requiring further protection by Homeland Security because National Monuments are targets for Terrorists! [PDF] Why would you want to turn your town into an international target for terrorist attacks?
National Monuments and Icons Sector-Specific Plan 2010
https://www.hsdl.org/?view&did=691263
National Monuments and. Icons Sector-Specific Plan. An Annex to the National Infrastructure Protection Plan. 2010.  Read the entire document; this is a populated area, we would need a Homeland Security police force and more according to Homeland Security.
As Council members you have a fiduciary responsibility to protect the public good, now and in the future. Make no mistake, if this area becomes a National Monument, it may become a National Park in time and it is highly likely over the course of a decade or two to become depopulated. 
Inholders in a national monument or national park are subject to higher regulatory requirements on the highly restrictive national monument land and their private property compared to lenient USFS land.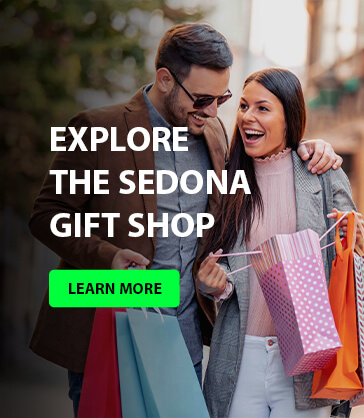 NO CITY OR TOWN HAS EVER BEEN LAND LOCKED INSIDE A NATIONAL MONUMENT! The needs of a busy city are incongruent with the restrictions of a national monument. Some people who study the economic impact of monuments on an area have stated that, "land locking a monument is not legal;" no one is sure as it has never been done. Water, sewer, power, roads, insecticides, herbicides, firefighting all become a point of contention and may be banned entirely and at a minimum require EIS and NEPA studies costing us millions of dollars. We will be forced to pay for those studies, even on private land, and including the cities who are inholders and outholders. NO new utilities or roads are ever allowed in a national monument; repairs require NEPA studies. Therefore you have no choice to not only rescind support of the national monument but to also create an ordinance against it and ask the County to do the same!  You cannot leave the city with a giant liability to pay for NEPA and EIS because we are land locked inside a national monument.
 The President is not required to do the NEPA studies that Congress would do if they declared a national monument, leaving the local citizens left footing the bill.  As City Council it is your job to ensure we can still function as a town without having to pay for NEPA or being restricted in creating or maintaining infrastructure!  
Every argument to create a monument has been shown to be false. As a last ditch effort the latest pro monument argument is the story that the State of Arizona is going to steal all the federal land between our homes and the red rocks and sell it to developers!
More restrictions on public land usage in the federal land we currently enjoy:  You have a right to be in your public land, but being inside a national monument is a privilege!
You would see a loss of mountain biking trails or the complete elimination of those trails, loss of back country travel, more roads closures and no new roads, loss of ability to hike with your dog in many areas and an inability to create new trails. 
Payment of $50 per day fees to take photos if you are someone who sells any photos; many mom and pop Sedona businesses do.  
Cost to have a wedding anywhere inside the national monument, $100 application fee plus:  1 to 10 people = $100 11 to 30 people = $200 31 to 50 people = $300 51 to 75 people = $350 76 to 100 people = $400.  Many locals have their weddings outdoors and many tourists travel here and have an outdoor wedding.  Currently we only pay for a wedding at a fee site like Crescent Moon Ranch.  Other monuments state:  "The privilege of being given the opportunity to have your wedding at the monument."  Right now we have the right to have weddings and enjoy OUR public land. Monuments are a privilege to be in according to the federal government.
Ranching: Our ranchers lose access to graze cattle as they cannot comply with NEPA and EIS requirements.  Cattle keep our grass short to prevent wildfires and supply jobs and food.
Can We Still Hiking with Our Dogs in the National Monument? 
Most national monuments do NOT allow dogs on their land. These parks are a notch below national parks in terms of prestige and are a mixed bag for active dog owners. Some, like Dinosaur National Monument or White Sands National Monument (little to no wildlife), allow dogs on most trails while others, Devil's Tower or Cedar Breaks, Colorado, Montezuma's Castle for instance, ban canine hikers from all trails. In US Forest where we live now we can walk off trail and walk our dogs where we please. Once a national monument is made out of our town we will have serious restrictions stopping us from going off "designated trails" (your now illegal trail from your back yard to the national monument land) and yes this is a high probability this will include dog bans simply because the monuments have a directive to protect wildlife, dogs may chase wild life and we have near endangered animals here. KSB can recommend or ask for whatever it wants in terms of dogs but the management plan will be written based on their current policies and the directive to protect and preserve, not KSB recommendations. 
None of my extensive posts on KSB's pro monument page exist, everything I have posted has been deleted despite the fact that it is supposed to be a public record.
Western states have very little privately held land, we have gone from 16% privately held land to 13% privately held land in Arizona, we also have more national monuments and more land tied up by the feds than just about any other state. Western states are asking for some land to be returned to them, mainly for economic development; Sedona land is already protected due to its unique attributes. There is nothing worth mining here while Jerome was being mined and this is why there was never any uranium mining in Sedona, the uranium and gas are in Moab and La Sal, Utah.  
The new management plan for our area is very extensive and it was written by professionals at great expense; nothing KSB is promoting has been done by professionals and in fact their input is not needed!
I find it interesting that I as a private citizen had to do my own legal research and almost nothing was admitted by Tom O'Halleran or KSB. I own three pieces of property in Sedona, two on the creek and one a block from the creek.  All of my water wells would be in legal jeopardy.  After hearing from Tom O'Halleran that I could have legal problems I decided I had better do my own research rather than believe KSB and Tom;'s assertions, "that everything would stay the same."
I also have copies of Congressional Records about the abuse has occurred at the Columbia River Gorge against private property owners; they also lost PILT and this is also in the Congressional Record. 
I will sign off now as my letter is already lengthy enough.  I could write many more pages about the legal risks to our community and examples.
Yours truly,
Kristin Elizabeth Regina
Preserve Sedona
Sedona, Arizona
Attachments: 
Case Law, Bader Property Clause document
Stupa and Private Property taken by eminent domain at Petroglyph National Monument
Copy of letter from State Senator Sylvia Allen to Sedona Mayor
Link to Bob Thorpe's letter to POTUS: