By Henry Twombly, Sedona Resident
(February 24, 2018)
If an independent auditor were to do a State of Sedona address, like the President does the State of the Union, it might go something like this…  "The governing bodies of the city – the City Council, the Sedona Fire District, and the Sedona Oak Creek School District – spend more money than they receive.  The standard concept of a balanced budget seems to elude them; and therefore their policies and subsequent actions can be deemed to be fiscally irresponsible."
Just as the quality of SOCSD schools were graded with a string of Cs and one B, the fiscal management of our governing bodies would be given Ds and Fs.  Numbers do not lie…unless they are tampered with to show otherwise.  Who picks up the slack for this mismanagement?  We the residents and thus each of us is $3,680 in per capita debt, 10th highest out of 91 cities.  This might partially explain why 27% and 25% of our tax bills can be attributed to the SFD and SOCSD respectively.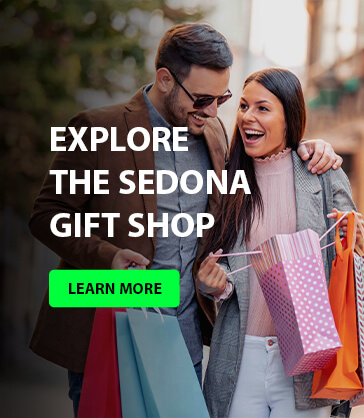 Apparently we residents have had enough, for we had the fortitude and common economic sense to vote down the SFD's $18m bond last November.  In a recent SRRN article "Fire district budget season is in bloom" (2/7/18) the Chief has already begun his PR campaign to assuage and woo residents that the SFD has crafted and will develop "fiscally responsible" budgets, noting "Like all public sector local government budgets, personnel costs make up nearly 80 percent of the budget," the total of which is approximately $17m.  Moreover due to "pension reform legislation, which will have long-term savings to everyone [this goes unexplained[…a correction to put reform on track…[this] resulted in an additional cost of more than $700,000 to SFD last year."  Thus logically to reduce costs SFD would reduce personnel (not increase them as it did last year).  The standard fear-mongering comeback to this assertion is that such measures would jeopardize the safety of the residents.  "Our explicit goal each and every year is to achieve the leanest budget that can ensure sustainability for emergency service."  This and future articles are to make more palatable the inevitable mill rate increase and higher budgets that are sure to come.
The SOCSD is also wrestling with budget problems.  Actually it's wrestling with much more…"with many looming budget cuts and state financing issues," Big Park principal Debbie Jones said ("Obstacles Slow Strategic Plan" SRRN 2/7/18). "With all of this, the search for a new superintendent, the need to address the [budget] override and multiple projects, teachers are working on curriculum mapping, salary committee, creating STEM and IB units of instruction, and all of the classroom needs – it is hard to keep the focus on looking forward and planning for a better future."  It's self-evident that SOCSD is dealing with too much and needs to simplify.  The crucial issues seem to be a decrease in funding and enrollment and the need to increase teachers' salaries.  The district is losing 66 students this coming year and enrollment will only be 860 students.  Less students means less money from the state.  So the district is hoping to attract more families to Sedona.  But that seems unlikely since according to Sperling's Best Places Sedona's cost of living is 43.9% higher than the national average; that there are not enough professional jobs here to support families; and that Sedona will always be a tourist town.  Even the SOCSD strategic planning committee discovered that "In the Verde Valley, Sedona is the only community where the average house is more expensive than a resident with an average income can afford to buy" ("SOCSD team dives into data" SRRN 1/19/18).
I commend the SOCSD Board for doing their best to balance their "maintenance and operations budget of $6,405,327.99, including the 15% budget override of $828,989.82 and $49,739.39 in Proposition 123 funds."  But "The district needs to cut about $1.5 million from its current expenses to make next year's projected budget work." ("SOCSD starts talking budget cuts" SRRN 2/16/18).  But it doesn't look like this will happen, though the Board has come up with "a little less than 25% of the needed cuts."  My radical suggestion is that the Board sell both elementary schools.  Then transform the current SOCSD headquarters into a combined elementary school.  After downsizing its admin staff, SOCSD could rent/lease a new HQ space (or save part of its West Sedona school for that purpose).  The sale of these properties and the decrease in admin staff should help balance the budget and hopefully provide enough to increase teachers' salaries which is long overdue.  The Board should also cancel the STEM and IB programs that create curriculum upheaval and unnecessary stress on teachers and staff.  More importantly it needs to focus on and improve the basics in the curriculum and raise their ratings up to As and Bs.  Only some out-of-the-box thinking can get the SOCSD out of its quagmire.  In any case residents should definitely expect to vote on yet another budget override this fall.  Actually we shouldn't be voting on this for another 2 years; but SOCSD wants to do it now to keep its 15% levy, which would otherwise decrease to 10% in the last 2 years of this current override.
The City's finances are not much better than those of the SFD and SOCSD, though the Council and staff would tell you otherwise.  According to the Proposed Budget 2017-18 "the budget is 'balanced' between expenditures and revenues set aside for capital projects, use of restricted grants, and donations, and the reduction of fund balances exceeding policy reserves."  This is smoke-and-mirrors accounting.  Various city government departments charge the Wastewater Fund for related work they do for the plant; many of these charges appear inflated, especially since the City in general outsources much of its work.  Instead of lowering our rates, the City uses the WW fund (to which only 60% of residents contribute) as a surrogate property tax, a slush fund from which they can siphon off funds.  Moreover "economic development increased $900,000 due to a reclassification of the visitor center support [to the Chamber] of $400,000 to economic development, an increase in destination marketing of $400,000 [to the Chamber] and the implementation of an economic development program that  focuses on other industries besides tourism." ("Sedona gets a clean audit" SRRN 1/26/18).  What other industries can possibly exist in Sedona?  This is a pipe dream of the powers that be and a total waste of time and money, especially since rumor has it that the Economic Development Director is working closely with the Chamber.
More importantly will be the vote this 
August 28
 for or against Home Rule, which gives the City the option to increase its budget to as much as $52 million.  It's a virtual blank check; and the City came close to that amount, budgeting $47.76 million in this year's budget.  In 2014 we voted for Home Rule and the next four years' estimated budgets: $34.4m ($25.4m); $34.4m ($27.0m); $32.4m ($23.1m); and $34.1m ($21.9m).  The numbers in the parentheses are the limitations that state law would've required had there been no Home Rule.  Home Rule is the only check we residents have on the City's profligate spending; and the CIty knows this and thus schedules the vote in August when there are less people in town.  The official reason for that date is in case there needs to be a runoff, then it can happen in November.  But it's really a strategic ploy to ensure a Yes to Home Rule.  The City lobbies and makes sure that everyone and every organization that benefits from its largess votes Yes.  Out of 7318 registered voters (5,118 in Yavapai County and 2,200 in Coconino County, only 1,772 voted in the 2014 Home Rule (Proposition 429) election: 1,190 Yes and 582 No.  So all you Snow Birds, be sure to get your absentee ballots before you leave town.  Call the Yavapai Elections Commission (928 771-3250) or the Coconino Elections Commission (928 679-7860).  Please don't let the fate of Sedona be determined by voter apathy.