By Susan Pitcairn, Sedona Resident
(February 22, 2021)
Dear Mayor Sandy,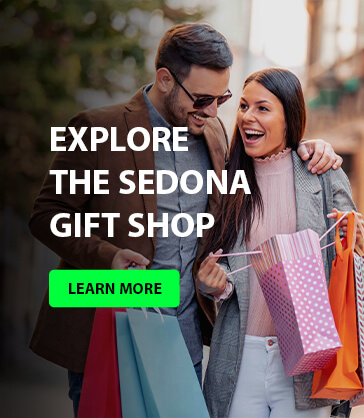 This recent article in the RR News about sharp declines in local COVID cases underscores why it is high time to drop the  Sedona mask and social distancing orders. The current data suggests that we are achieving herd immunity, and regardless of vaccinations. Furthermore, many other states and countries who have lifted their mandates (or never imposed them) are doing fine, including Florida with its tourism and elderly population. So, even if these mandates seemed right at one point, we need to realize with confidence that now it is time to go "back to normal" and allow people to make their own choices.
While many Sedonans "go along to get along,"a large number of us are weary of these mandates and we do not consent to being forced to wear masks and "social distance" in such dehumanizing and culturally destructive ways. Based on evidence as well as common sense, we see these mandates as unnecessary, unjustified, unconstitutional, divisive, destructive and undermining of our confidence in our leadership. Many legal efforts are underway in courts and legislatures to rescind such orders and seek compensation for the immense economic, cultural,social, political and even public health harms done by such orders. Sooner or later, that will come to Sedona as well. Such cases would be easy to prove, as these unprecedented mandates seem to be based on two very weak premises:
1. The premise that we are in a state of emergency. From the get-go, the "emergency" claim has been disputed by thousands of doctors and scientists, who can now show little change in all-cause mortality and a high rate of recovery comparable to many flu-like illnesses we have long accepted as normal. Yes, like many such viruses, COVID-19 can kill certain of the most vulnerable, but it is very far from a true plague. We are told repeatedly to "Follow the science." Yet  the "tobacco science" fuelling COVID mandates is largely paid for by powerful worldwide pharmaceutical interests behind our media and government (with strong ties to China) and in no way reflects the totality of the true science. Just compare the WHO's latest report of 2.4 million deaths to 1968, when the Hong Kong flu claimed 1-4 million lives (up to 8 million by today's population). And yet we had Woodstock, and many of us hardly even heard of it. COVID is far less lethal than the 1918 flu and nothing whatsoever like the Black Death, a true plague that killed half of Europe.
2. The premise that masks, social distancing, and lockdowns do more good than harm. In fact, there's plenty of evidence for the opposite, and many experts and citizens would stand ready to testify in court to that effect.  OSHA guidelines have in the past have even made it very difficult for employers to impose masks on staff, due to their long-known health harms, let alone their divisive social effects. The economic damage is huge, especially from the business closures last spring, along with limited attendance requirements still in place. Alongside that and other cultural damage, we see clear spikes in suicides, deaths from stress, drug abuse, domestic abuse, hunger, homelessness and more— both locally and globally. For those who believe it was all worth it, that is quite a burden of harm to justify, especially now that we see the graphs that show little correlation between these measures and the health outcomes in various states and countries.
A generation of misfits? In addition, we cannot overlook the harm done to the normal social development of  infants, toddlers and youth of all ages who are forced to wear masks or who cannot read the normal facial cues of those around them. (Look up "Still Face" studies.)  If this abnormal interference with human connection continues much longer, we will create a generation of fearful misfits, hermits, nerds and sociopaths who will spawn more of the same. Like the son of a local  store cashier who says he has spent most of the year in bed, connecting only online. Is this the world we want?
Mayor Sandy, no doubt your intentions in all this were good and honorable, and it was a challenging decision. I can only guess, therefore, that you, along with so many others, got caught up in something the likes of which none of us has ever seen in our lives. It is still, everyday, hard to comprehend its scale and impact. 
Yet, we must in good conscience try to understand what has unfolded. Widespread research and independent investigation strongly suggests that the global restrictions placed on people everywhere this last year were not really about our well-being. Rather, they were used as part of a long-planned agenda to impose a totalitarian surveillance technocracy on the world, all in the name of our own good.  Does this sound crazy? Then simply read what is openly described in the World Economic Forum's plans for a "Great Reset," wherein director Klaus Schwab assures us that by 2030, "You will own nothing and you will be happy." (Guess who owns everything.) And with their immense financial control of the media, industry, banking and government agencies, Schwab, Gates, Soros, Chinese leaders and their cadre of global allies, all enabled by our compliance, are now well on their way. 
Perhaps these powerful globalists mean well, as they see it. Or perhaps they do not. Either way, it is scary to learn about the scope of their agenda and their power, and what it appears to lead to, a Chinese style top-down global surveillance and endless restriction of human rights. Yet, it is irresponsible at this point for those who still believe in human rights to dismiss the evidence for this enormous power play as nothing but a baseless "conspiracy theory."   Just look around and we can see how much tyranny has already destroyed common sense and freedom throughout the world. It's already happening. And it demands that we all step up to the plate and stop going along with the powers that should not be. It's time to take a stand for what is truly in the greatest good of the people. It is time for each of us to claim our soverignty and our rights, including our leaders. It's time to take back Life.
And let us never doubt that we can and we will.