By Mike Schroeder, Sedona Citizen
(September 7, 2017)
I am a little behind in my reading but I did see and appreciate the article that Dick Ellis wrote on August 2nd concerning our battle for the  redo of SR179.  I was there with Dick for those weekly meetings – for years – the fund raisers, the political theatrics, the replacement of certain city council members and the countless treks to ADOT meetings all over the state.  We were and still are very proud of what we accomplished, especially when we realized the total scope of what ADOT, the interstate builders, was proposing.
I know that there has been talk of 20,000 residents in the area, maybe that includes areas outside the Village and Sedona, which totals about 17,000, 10,000 being in Sedona.  That really has not changed much, Big Park went up a bit and Sedona has not changed but one thousand in 13 years.  The Chamber of Commerce was touting 4 million tourists in the early 2000s, which would have been an average of 3600 tourist cars a day, average 3 people, 365 days a year.  Considering "bunching" on holidays is the norm, not much has changed.
ADOT's original 4 lane highway was 7 lanes on many intersections when you added the left and right turn lanes.  Imagine 7 lanes on SR179 plus a median. As wide as 89A to Cottonwood or even I17.  Why was this a bad idea?  Many reasons, which is why we raised money and brought in a highway expert to get a different perspective, as Dick mentioned in the article.  And contrary to what Christopher Fox of the Red Rock News said in a large op-ed, the concept that was presented was not adopted to please our hired road consultant, Mr. Walter Kulash of Georgia, who gained nothing from the final road design.  His concepts, and our learning process was invaluable when ADOT held the public forums (Charetts) so the people could have an input on the final design.
Over the many years we worked on this project, much data from other roads all over the country came to light.  These issues have never really been discussed much, although there was a 112 page book that was written on the project by one of our members, titled "Can't We Do Something? Memoir of Resistance To A Four-Lane Highway" by Janet Sabina. Yes, you can fight city hall.
The reason I bring this up at all, is obvious.  We have traffic issues, and we are promoting "drive through" to the Grand Canyon.  Many folks who I have met on Back O Beyond Road who just stop and take a few picture are on the way to the Grand Canyon.  The Sedona City Council just dropped a Quarter of a Million bucks for a traffic study telling us what we already knew.  That the majority of the fixes require cooperation with ADOT, the county and residents outside the city limits of Sedona.  And after our little debacle on the city taking back, then flipping, of the 118' corridor from the "Y" to the High School, I don't think we are on ADOT's "A" list. 
Some of the "fixes" also discussed by Mr. Max Bacon in response to Dick's article, were electronic signage showing backups coming either down the mountain through Oak Creek Canyon, or coming in from I17 on SR179.  These have been discussed for YEARS, to no avail.  Signage at 260 suggesting a western entrance to Sedona on 89a keeping folks off SR179 has been requested for years, but ADOT refused.  Low water crossing at Red Rock state park, nada.  We have two roads and that's it.
Many of us have shifted a lot of our shopping to the Village, if you live out by the Chapel or Back O' Beyond area, if you don't want a 45 minute or hour wait on holidays, you know the drill.  And for those who still promote a four lane (up to 7 wide) I fail to understand why that is even a discussion when there is never a backup SOUTH BOUND on SR179.  And I do not see the forest service or ADOT making 89A from UPTOWN to the top of the Mogollon Rim 4 lane anytime soon. So put 8 lanes into uptown and see what happens.  Fluid dynamics of decreasing space which increases flow does not quite work with traffic.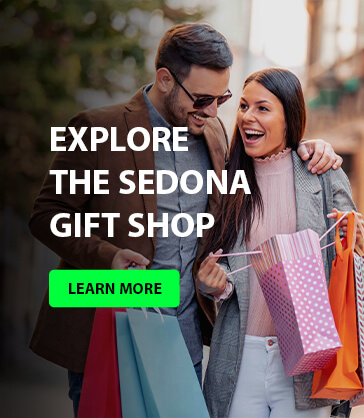 Statistics, and these are for my friend Mr. Fox at the Red Rock News are as follows.  In the late 90s and early 2000s almost every piece of real estate was up for sale along SR179, as the "word" was out that ADOT was planning a big commercial highway all the way into the heart of Sedona.  The real estate people were licking their chops, and businesses were lining up to take advantage of the changing situation.  Let me pose a question – who has been over on route 69 in Prescott Valley?   Is that what you want for Sedona? There is something called "Induced Traffic", you build it and they will come.  Commercial establishments create their own traffic, outdoor lighting and noise.  And you can go anywhere in the US and see the result of "induced traffic".  We did not need a commercial corridor down SR179, we already had that in west Sedona.  How does that look?
Speed control was also a big safety concern.  All roads have to be designed to safely carry traffic 20 mph faster than posted speed.  Can you control that with policing, to a small extent.  But at 35 mph posted you are now mixing 55 mph traffic with locals who see our beautiful red rocks everyday with tourists – like every one of us were doing the first time here, with traffic that is gong an annoying 25 mph.  That is a very dangerous situation.  And for those who do not think that is an issue, try staying at 35mph on the bifurcated road in the forest when it goes to two lanes SOUTHBOUND or right out of the Village, past the Bell Rock parking lot two lanes NORTHBOUND.  I have personally seen 65mph on MANY MANY occasions.  (And more).
People sometimes complain about the roundabouts, but people do not die in roundabouts when you are going 15 mph, hard to go faster through those than that reduced speed.  Worst case you get a fender bender with two cars meeting at 45 degree angles.  Does anyone recall the head on deaths we had on SR179 before the new road and median was installed?  Has anyone (I have) witnessed a T Bone accident in front of you on SR179?  My experience was seeing one at Chapel road.  Not a pretty sight. Fortunately the two girls who got T boned (one was pregnant) were not seriously injured.  Back in Indianapolis, where I grew up and still frequent, signals and 4 way stop signs are being removed and replaced as fast as they can with roundabouts.  Europe has been using them for decades.
Adding more lanes to Northbound SR179 just brings more people faster to uptown and jams it up.  Everything we looked at, especially the traffic counts on what people did when they got to the "Y" told the tale of a log jam.  5 lanes, 7 lanes etc. never was going to fix the problem as more traffic would have been attracted to the area.  That was the pattern in every area that we studied, and you cannot expect people to keep their homes next to that kind of roadway – again look at 69 going in to Prescott Valley.  No houses, just businesses.
I am sorry Mr. Fox over at the Red Rock News did not have any more insight on this issue.  We should all try to promote electronic signage on 89A and 179 to at least warn travelers that there is a big traffic delay.  Connector streets in neighborhoods would help some of the locals, and certainly a crossing like we had years ago would benefit the residents of both Sedona and the Village, even if it was a toll bridge where locals had a pass.  ADOT and the county have to be involved.  So far, that cooperation has been minimal, maybe that will change.  Put pressure on these outside entities.
We are not like most tourist towns. Even Silverton has two parallel main streets, albeit one being dirt.  We have TWO roads, and it is not going to be easy, but complaining about an award winning design is not going to fix the problems.