By Jean Jenks, Sedona Resident
(February 16, 2017) 
Hello Mayor and Councilors,
During Financial Services Director Cherie Wright's presentation she stated: "Our population is pretty much steady, and the rest of the state is increasing at higher rates than we are." What is City Hall doing about this bad news? As to why it's happening, there's more culprits than Sedona's deteriorating quality of life and woefully inadequate roadway infrastructure.
Sedona's inordinately high cost of living is rising! Last year Sperling's Best Places [to live] reported it at 29.20% Higher than the U.S. average when compared to the rest of the country, and today it's listed as 37.80% Higher. Raising our highest-in-the-area sewer rates 4% next fiscal year, or increasing the excessive City sales tax, or something else, will be even more REDUCTIVE, adversely impacting Sedona's economy and ongoing business weakness among other things. 
Further, by using public money received from the City coffers to promote its members only (to a large extent outside incorporated Sedona), the 'Sedona' Chamber of Commerce is taking customers away from non-member, in-City businesses. In addition to harming in-City businesses, this M.O. creates a loss to the City's tax base. Likewise with the extensive 'Sedona' Chamber of Commerce Visitor Center numerous referrals to its members located outside the City limits. As Larry Harmer–stated to be the City's new Economic Development Consultant at the time–informed the Council during its meeting on January 28, 2015, the Chamber is in business to represent its members. And look what is taking place. Sedona is being oversold and over-commercialized and is no longer the magical destination it once was. 
Where, I respectfully ask, is the independent assessment of how much the City has gotten back in additional sales and bed taxes that would not have otherwise been received during the last three fiscal years? Recovery from the recession, low gas prices, hotel outlays for advertising, retail sales taxes paid by residents, franchise taxes, State shared revenues, Chamber administrative charges, inflation, foregone taxes as per above, spending down the reserves, last fiscal year's revenue deficit of $3,644,514, etc., all warrant factoring into the calculation. Meanwhile, there are still commercial vacancies throughout town, and the KFC/Taco Bell closed and was put up for sale recently.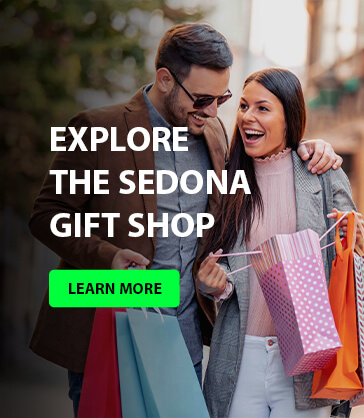 By the way, having a twelve-year Long-Range Forecast is of little benefit, if any. There was abundant financial data City Hall didn't have. Various statements made by Financial Services during the Budget Retreat Financial Forecasts discussion:  "Those are just something to put some numbers in there…Until we have something to go on I really wasn't sure what to put in there…I wasn't sure what number to put in there…I wasn't really sure what I should put in there."
Sincerely,
Jean Jenks
Sedona, AZ
P.S. Regarding the January 24, 2017 Council discussion re the FY 2016 Annual Expenditure Limitation Report, one Counselor asked about the difference between the Voter-Approved Alternative Expenditure Limitation of $52.8 million and the Amount Subject to Expenditure Limitation of $36.4 million. The largest difference by far was the $9,300,000 General Fund wash entry re the refunding and refinance of the Series 2007 Excise Tax Revenue Bonds. Repayment of the principal was reported as an expenditure, while the bond proceeds were reported as financing sources. The original amount the voters approved during the August 26, 2014 AEL Election: $34,436,601 for FY 2016-2107, $32,472,137 for FY 2017-2018, $34,181,020 for FY 2018-2019.