By Henry Twombly
(August 23, 2018)
I am outraged by SRRN's most recent editorial (8/22/18) and its article "News polls Sedona voters." Once again the SRRN shows its true colors as a propaganda mouthpiece for the powers that be that seeks to manipulate public opinion. And again right before an election, it stoops so low one has to wonder about the paper's objectivity and integrity. In the last election (2014) right before the vote, the SRRN editorial lambasted Cliff Hamilton with its version of fake news about him. The timing was such as to give Cliff no chance to respond to its false allegations. Once again its recent editorial does the same thing to Tony Tonsich. Nearly every paragraph begins with "Tonsich" did this. "Tonsich" does that. Again the editorial claims things that are wrong, facts that it couldn't possibly know and/or that are extrapolated based on its biased opinions. Again the SRRN leaves Tony no time to respond…unless it is willing to publish his reply in Friday's edition, which probably has already been formatted.
I am more upset by its more underhanded, insidious political ploy of its poll, because it's a more subtle way of influencing public opinion. The SRRN surveys only 88 out of 10,000 plus residents and comes up with percentages, which are questionable due to such a small number of participants. It puts those results in a sidebar column with the article. These percentages just happen (coincidentally?) to show strong support for all its preferred candidates. (One has to ask if there was no such support for its candidates would the SRRN have published its poll. The strategy behind this poll ploy is that those who have yet to vote will see that most of the town (according to these questionable percentages) is voting for these candidates; and then these about-to-be voters will choose to vote the same way too. It's a misuse of the standard obligations and probity of the press.
"While admittedly the point wasn't to be the most scientific, we did take as many precautions as we could to make sure and get as wide of a survey group and result as possible." My questions for SRRN General Manager Kyle Larson are then: What was the actual point; and What were the precautions that were taken. Furthermore "One of the challenges faced was finding enough people to actually take the survey," he said. "Many simply didn't want to be bothered." SRRN did confirm that all 88 out of our 10,000 residents that were polled were residents of Sedona. But not the same can be said of its Facebook poll, where non-residents skewered the results in SRRN's favor.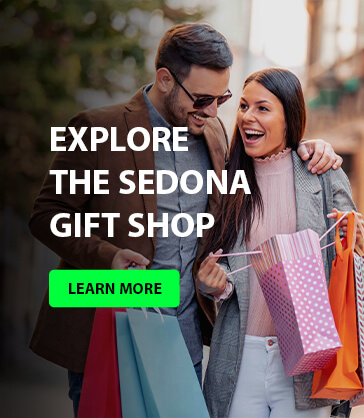 These polls and editorial show that the SRRN and the powers that be are afraid that they might lose the Home Rule vote and their support at City Hall. They are desperate to win. And as the saying goes, "Desperate times require desperate measures." But I urge those who have yet to vote to see through this artifice and not let the SRRN pull the wool over your eyes.