900 City and Town Officials Gather in Tucson
Sedona, AZ (Sept. 19, 2011) – More than 900 city and town officials, legislators, business leaders and guests from across the state gathered in Tucson, Ariz. for the League of Arizona Cities and Towns Annual Conference, which was held August 30-September 2 at the Marriott Starr Pass Resort.
Among those in attendance were Mayor Rob Adams, Vice Mayor Cliff Hamilton, Councilor Mark DiNunzio, Councilor Barbara Litrell, Councilor Dan McIlroy, and Councilor Mike Ward of City of Sedona. The conference is held annually in late summer and provides a unique opportunity for local officials to gather together to attend training sessions designed to aid in more effective and efficient management of Arizona's municipalities, to hear from state and legislative officials, as well as share common concerns and ideas for problem solving.
Mayor Adams stated, "I am pleased to announce that the two resolutions submitted by the City of Sedona at the League conference were unanimously approved by the League attendees. These resolutions advocated the return of Heritage grant funding to the State's park system and the ability for each state park to retain their park fees."
Conference highlights included:
• An opening general session on Wednesday, August 31 that featured keynote addresses from: Senator John McCain, National League of Cities President James Mitchell, and Economist Marshall Vest.
• Recognition luncheon on Thursday, September 1 for key legislators who supported local governance during the 2011 legislative session.
• Governor Jan Brewer was also recognized with an award at this luncheon for her strong partnership with local governments in Arizona. Additionally, attendees heard from Customs and Border Protection Commissioner Alan Bersin.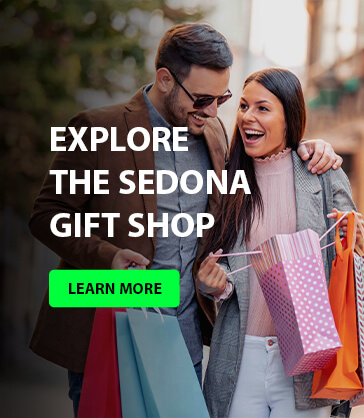 • An all-day youth program took place on Wednesday, August 31 for youth delegates and chaperones from across the state. More than 75 participated in this program that focused on youth leadership and civic engagement.
• More than 25 concurrent sessions, including panels and sessions on topics such as economic development, budgeting, open meetings, public records, youth commissions, tax policy, innovation, and tourism, among others.
In addition to the many educational sessions and networking events at the conference, mayors and council members from across the state met during the event to develop resolutions for the League's 2012 Municipal Policy Statement. The policy statement represents the collective interests of cities and towns statewide and will guide the League of Cities and Town's lobbying efforts during the upcoming legislative session that begins in January.
The 2012 League conference will be held in Scottsdale, Ariz. at the Hyatt Gainey Ranch, August 28-31, 2012.
About the League:
The League of Arizona Cities and Towns is a voluntary association of all the 91 incorporated cities and towns in the state of Arizona. It provides policy and legislative advocacy, information and inquiry services, along with publications and educational programs to strengthen the quality and efficiency of municipal government. It was founded in 1937 to serve the interests of cities and towns and to preserve the principles of home rule and local determination. For more information, visit www.azleague.org.