ImagiVenture Foundation Offers Artistic Platform for National Dialogue
Sedona AZ (April 22, 2013) – ImagiVenture Foundation, founded by Sedona artist and Studio 61 owner Jennifer Epperson, invites visual and performance artists to submit original works for the GUNS/Children Art Exhibition opening May 10, 2013 at the Sedona Public Library.
GUNS/Children is a collaborative art exhibition that explores the implications, dynamics, and social impact of guns and children. This provocative compilation of visual and performance art will reflect the diverse spectrum of reactions, questions, rants, demands, and proposed solutions spurred by an increasingly urgent national dialogue.
The host committee for the month-long exhibition includes Nancy Robb Dunst, Jennifer Epperson, Kayt Perlman, Mary Helsaple, and Ambassador Joella Jean Mahoney.
The Exhibition is intended to provide a neutral platform for the expression and discussion of divergent points of view, including those on gun control, gun safety, child protection, personal responsibility, the right to bear arms, and guns in schools.
Among the exhibit's first confirmed participants are local artists Jessica Sierra and Kayt Perlman. Sierra, an award-winning sculptor, was stirred by a poignant conversation with fellow artist Nancy Dunst about the power of one gunshot to wreak havoc on a life. Inspired by art that reveals complexity of perspective, Sierra is creating a 3D fiber clay piece that reflects her complex, evolving view on violence and protection. Says Sierra on gun access, "Part of me is for, and part of me is against," a view that reflects common popular opinion but finds little validity in a polarized national dialogue.
Kayt Perlman, performance artist and director of the youth poetry program Youth Voices Be Heard, was inspired to develop a small-group spoken word piece with dramatic enactment. "Though the piece will entertain and even provoke,' says Perlman, "its primary objective is to provoke the questioning of definitive and polarizing opinions and introduce the idea of ongoing inquiry."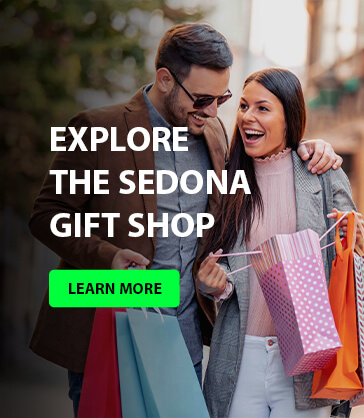 The Exhibition will run from May 10 to June 8 at the Sedona Public Library. Programming for the Exhibition includes an Opening Night Reception on May 10, Gun Stories Night at Java Love on May 24, and The View: A Community Conversation on May 30.
To submit for the Exhibition, artists must send a completed application with a $20 entry fee and photo or concept of work. The art may be new or old, but in order to qualify, the content must incorporate images of, or symbolically suggest, both guns and children.
For an application, visit www.ImagiVenture.org. The deadline for submitting work is April 26, 2013. Contact 928-254-9415 for information.
– – – – – – – – –
ImagiVenture Foundation is an innovative non-profit art organization that celebrates alternative art, promotes the practice of fully engaging the imagination, and builds community through art events, educational programs, collaborative art installations, and the ImagiVenture Alternative ArtSpace.