On April 19, Keep Sedona Beautiful (KSB) presented its Annual Awards of Excellence. This was the 52nd consecutive year that KSB has recognized businesses, organizations and individuals whose activities have contributed significantly to our communities. This year, awardees came from Camp Verde, Clarkdale, Cottonwood, Sedona and the Village of Oak Creek.
KSB President Craig Swanson presented the first Award of Excellence to Ambiente, a Landscape Hotel in Sedona for Dark Sky Lighting. A landscape hotel harnesses the elements of sustainability and low-impact architecture to allow the natural environment to take center stage. The owners of Ambiente, Michael Stevenson, Jennifer May and Colleen TeBrake, have made the hotel a model for sustainability. KSB was particularly impressed with the care taken to illuminate the grounds. If absolutely every light on the property were on at the same time, they would use only 75% of what Sedona code allows for outdoor lighting.
The next award was presented to Michael Lindner, President of the Clarkdale Historical Society and Museum for Cultural Heritage. After completing a major redesign during COVID, the museum now features a chronological history of the town and region that includes four large video screen presentations featuring key aspects of local history. A major element of the reimagined museum celebrates the historic Clarkdale Clubhouse. The museum also features information about local Yavapai-Apache history.
Doug Copp then received an award for Sustainability. As an organic gardener, Doug volunteers with school gardens at West Sedona School and Sedona Charter School and gives gardening and composting classes in the community. As a recycling advocate, Doug began volunteering at Sedona Recycles nearly 30 years ago and over the years has processed material, helped improve the facility, and served as a board member. Doug currently serves as the facility's Production Director.
Under Kevin Adams' direction, the Sedona Red Rock Trail Fund (SRTF) has raised nearly $2.5 million for the maintenance and enhancement of trails on the Red Rock District. Over 60 miles of new trails have been constructed and countless miles maintained. KSB also recognized Kevin's individual contributions. He co-founded Wheel Fun, a group that uses mountain bikes to create community and improve mental and physical health while cultivating a love for the outdoors in underserved rural Arizona youth. Mr. Swanson presented SRTF and Kevin Adams an award for Environmental Stewardship.
KSB's award for Community Service recognizes the critical role that Manzanita Outreach plays in filling the gaps in the food assistance supply chain. In 2022, Manzanita Outreach distributed over 1,750,000 pounds of food, hosted nearly 700 food sharing distributions, provided over 35,000 family food boxes, provided over $400,000 of school supplies to Verde Valley teachers and shared over 10,000 books with the youth of the Verde Valley. Ben Burke accepted this award on behalf of Manzanita Outreach.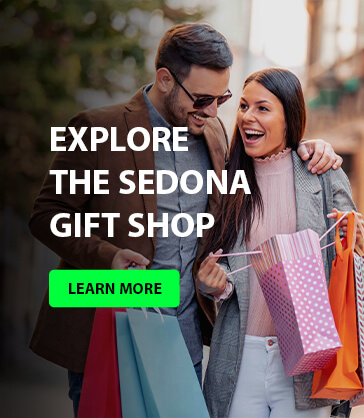 Founded to help address declining flows in the Verde River, Sinagua Malt has become a leader in both conservation and in Arizona's craft brewing industry. Their goal is to create a market-based solution to the reduction in stream and river flows that can be replicated in other watersheds throughout the Southwest. Their 275 acres will save around 269 million gallons of water per year. In addition, because barley and wheat are winter crops, they grow when the river has the most water to offer. During summer months the fields are fallowed, using no water. Chip Norton accepted an award for Environmental Stewardship.
Steve King, Superintendent of the Cottonwood-Oak Creek School District, received an award for Education. One of his responses to insufficient funding for education in Arizona is to extend learning and extra-curricular opportunities. He's developed programs with Wheel Fun, Embry-Riddle, Science Vortex and Yavapai College, to name a few. The Oak Creek campus has a garden where students learn about the wonders of growing their own food. Superintendent King's energetic leadership and passion have been an inspiration for many. His focus on our youth, ensuring they have all the tools to thrive, will pay dividends in the community's future health.
The final Award of Excellence was presented to Cottonwood's Mayor Tim Elinski, for Community Service. Tim helped create the Cottonwood Historic Preservation Committee, founded the first historic home and building tour and spearheaded the preservation and restoration of the Cottonwood Community Club House. He was instrumental in overhauling the City of Cottonwood's strategic planning process and has continually stressed the need to address our problems regionally. Mayor Elinski was also a founding member of the Verde Valley Homeless Coalition.
The evening concluded with Mr. Swanson presenting a KSB Volunteers of the Year Award to Nancy and Dave Maple who have assisted at almost every recent KSB event to prepare the room, receive guests, direct parking, restore the room and help make events run smoothly and efficiently.
Keep Sedona Beautiful, Inc. is a nonprofit organization that, by acting through the stewardship of its members and volunteers, is committed to protecting and sustaining the unique scenic beauty and natural environment of the Greater Sedona Area. For more information about Keep Sedona Beautiful, please call 928.282.4938, or visit www.keepsedonabeautiful.org.