Buddhist Methodology for Transference of Consciousness at Death
Sedona AZ (April 3, 2015) – Kunzang Palyul Chöling (KPC) of Sedona is pleased to announce a cycle of extremely rare teachings by His Eminence Dragmar Tulku Rinpoche, a Tibetan Buddhist master. By invitation of Jetsunma Ahkön Lhamo, director of KPC, Rinpoche will be conferring an Amitabha Buddha Empowerment with subsequent teachings on the profound practice of Phowa, or the spiritual technology of transferring one's
consciousness at the time of
 death. This powerful, traditional practice has its origins centuries ago in Tibet. Anyone may attend and you do not have to be a Buddhist practitioner to receive the benefits from Phowa. Signs of accomplishment are frequently reported and experienced by participants.
The Amitabha Buddha Empowerment takes place Friday, April 17 at 7:00 pm. The Empowerment is a prerequisite for receiving the Phowa teachings and engaging in the practice sessions which start on Saturday, April 18th and conclude Wednesday evening, April 23rd. All activities will take place at the Sedona Teen Center, 525-B Posse Ground Road, Sedona.
There are 3 practice sessions daily with breaks (see schedule below). Individuals can attend the Amitabha Buddha Empowerment without attending the Phowa teachings and practice sessions.
According to Buddhist teachings the time of death provides a rare opportunity to achieve true enlightenment. The Tibetan Buddhist practice of Phowa is a method of gaining the ability to consciously control and direct one's consciousness through the death experience. By successfully practicing Phowa, and merging with enlightened awareness, we transcend the karmic destiny we would otherwise face in the afterlife and bypass rebirth in cyclic existence.
Schedule: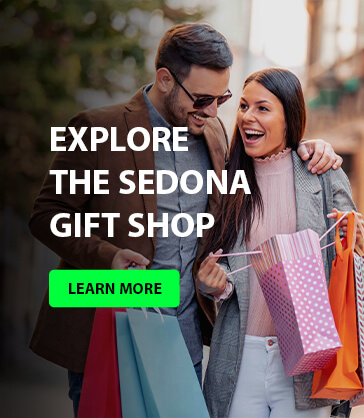 Amitabha Buddha Empowerment: Friday, April 17: 7:00 pm. $25
Phowa Accomplishment Retreat: (required for retreat and included in registration): Saturday through Wednesday, April 18 – 22, 2015. Daily Phowa teachings, instruction and practices: 10:30 -12 pm, 2-4 pm, and 6-8 pm (2 hour breaks). There is no morning session on Sunday.  $180 includes empowerment and text.
Online Registration:  To registration line, please visit Tara.org/program/sedona-phowa-retreat-2015/  (Discounts are available for Friends of the Amitabha Stupa.)
Registration at the Door: Cash or check only.  
Dragmar Tulku Rinpoche was recognized at age six as the authentic incarnation of the 5th Dragmar Tulku
by both H.H. Penor Rinpoche and H.H. Dudjom Rinpoche, highly realized masters. Born in Northern India in 1975, he began his monastic studies at the age of nine in Namdroling Monastery. He currently teaches at the prestigious Ngyagyur Nyingma Institute in India where he is known for his clarity and profound scriptural knowledge, as well as taking responsibility to renovate and improve
the condition of Dragmar Wangchen Monastery in Tibet.
Kunzang Palyul Choling (KPC), founded by Buddhist master Jetsunma Ahkön Lhamo in 1985, is owner and caretaker of the Amitabha Stupa and Peace Park in Sedona. KPC offers places of peace and spiritual refuge, and is dedicated to keeping compassion alive in the world. For more information visit Facebook: Amitabha Stupa, www.tara.org, or call 928-862-0600.