Sedona AZ (February 1, 2015) – Keep Sedona Beautiful held its 43rd Annual Awards of Excellence Luncheon on January 24th, 2015 honoring individuals, organizations, and businesses that have made significant contributions towards keeping Sedona beautiful.  "We gave special consideration to activities that conserve and minimize our footprint on the environment," said KSB President Norris Peterson.  The organizations and individuals recognized this year are:
BAER (Burned Area Emergency Response Team) Slide Fire, U.S. Forest Service -Environmental Stewardship
Sedona Fire District, Chapel Station #6 – Architectural Design
City of Cottonwood- Reclaimed Wastewater System – Conservation
Friends of the Forest (FOF) – Community Service
City of Sedona, International Dark Sky Community – Environmental Stewardship
Tom O'Halleran – Keep Sedona Beautiful Norman McGee Award
Joan McClelland – A Tribute to an Outstanding Citizen
Jody M. Smith, Jody Smith Designs – President's Volunteer Award
This year's Norman McGee Award, KSB's highest recognition award named after its founder, was given to Tom O'Halleran for his outstanding dedication and service to KSB, going above and beyond what is normally expected.  "Tom is not only an integral part of the KSB board, he is an integral part of the Sedona community through his caring and thoughtful volunteerism", said Norris Peterson, KSB president.
A Special Tribute to an Outstanding Citizen was made to the late Joan McClelland, former KSB president, long-term board member, and recipient of the Norman McGee Award in 1997 for her strength of purpose and sheer hard work in support of not only KSB but the Sedona community.  Some of the highlights are, in addition to her volunteering as a KSB litter lifter for decades, volunteering at the Sedona Public Library for 30 years, founding member of both the Friends of the Forest and the Big Park Regional Coordinating Council and serving nine years on the Yavapai County Planning and Zoning Commission.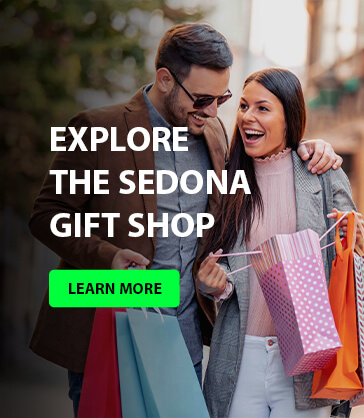 Since 1972, KSB has recognized individuals, businesses and organizations in the Greater Sedona for architectural design, landscaping, lighting, signage, conservation efforts and outstanding community service which contribute in a significant way to its goal of "Preserving the Wonder™" of Sedona.  Please visit KSB's web site at www.keepsedonabeautiful.org or call the office at 282 4938.