Sedona AZ (April 8, 2016) – Keep Sedona Beautiful has announced that the tenth annual Norman B. Herkenham Award for Native Plant Landscaping was awarded posthumously to Phyllis Lindberg (1933-2013). The award was accepted by her husband Paul at KSB's Native Plant Workshop in Sedona on April 2.
Phyllis Lindberg's Sedona roots ran deep, and she departed life as she had lived it: on a nature walk. A resident of Sedona since 1971, she died on October 17, 2013, in an accident in West Fork Canyon. While she and her hiking companions were enjoying lunch, a large tree uphill fell suddenly toward the group. It took her 80-year-long life in an instant, in one of Planet Earth's most beautiful settings.
Lindberg was born in Minneapolis and attended the University of Minnesota where she met and married her geologist husband in 1956 (having met him on another nature hike during their student years). Later she received a degree in Geography from Hunter College in New York City. She was widely known as a wonderful wife, mother, naturalist, librarian, tennis player, and passionate volunteer for many organizations in Sedona. At Red Rock State Park she led bird walks and moonlight hikes, and created a herbarium. She educated people about local plants for many years on Sedona Westerners hikes and in OLLI classes. And over four decades she worked at Sedona's first library on Jordan Road in Uptown; when the new library was built in West Sedona, she organized the transfer of books. She also collected and identified local spring wildflowers that were annually displayed at the library and the U.S. Forest Service visitor center – traditions that continue today, inspired by several sets of notebooks filled with her photos and identification notes.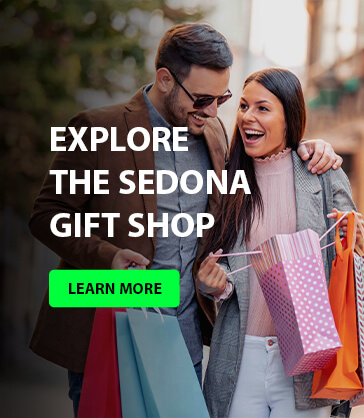 Norm Herkenham (1918-2010) pursued his naturalist career for decades at the National Park Service and U.S. Forest Service. After he and his wife Marge moved to Sedona in the early 1970s, he served as President of Keep Sedona Beautiful from 1984-1985 and ran the Native Plant workshops for over 20 years. A friend of Phyllis Lindberg's, he is also remembered as the Father of the Sedona Trail System.
Keep Sedona Beautiful, Inc., acting through the stewardship of its members and volunteers, is committed to protect and sustain the unique scenic beauty and natural environment of the Greater Sedona area. For more information, visit the KSB website. http://www.keepsedonabeautiful.org/