Sedona AZ (March 27, 2018) – A unique instrument, a passionate musician and live streaming concert at the Hub on Friday April 13th at 7pm. In this intimate setting, experience the allure of The Chapman Stick, played by Sedona musician Michael Kollwitz.
Kollwitz is one of a small number of musicians worldwide who have mastered an extraordinary yet not-often-seen American stringed instrument called "The Chapman Stick". Possibly one of the most expressive and most versatile musical instruments ever devised, 'The Stick' is played with both hands using a pianistic technique that makes it the perfect marriage of guitar, bass and piano.
This Album Release Concert coincides with the official worldwide release of Kollwitz's 22nd album "Serenity II – More Peaceful Music on The Chapman Stick". It is his second full-length album in the New Age Contemporary Instrumental genre and the follow up to the success of his 2017 album "Serenity", which is still receiving international airplay and, as of March 2018, still remains on the Zone Music Reporter Chart.
Over the years Kollwitz has composed, performed and recorded in many genres including rock, jazz, latin, Hawaiian and now New Age. At The Sedona Hub Album Release Concert he will be playing compositions from all these periods in his career. The Stick has a unique, full rich sound quite unlike any other instrument and Kollwitz uses it masterfully to coax warm pleasing tones and inimitable music that has a sound all its own.
One of the inventor's first students, Kollwitz is one of The Stick's most prolific recording artists and most visible players. His 21st release "Serenity: Peaceful Music on The Chapman Stick" (Sept. 2017) reached #8 on the Zone Music Reporter Chart and has been nominated for Best Contemporary Instrumental Album of 2017 by One World Music Radio in the UK, both in the New Age genre.
Carlos Santana said Kollwitz's music is a "gift from the heart" that made him feel good the moment he first heard it at one of Kollwitz's performances under the famous banyan tree in Lahaina, Maui and for the past forty years, he has stayed true to his enduring passion and mission to bring The Stick's unique music to as many people as possible.
The original compositions all have a story to tell and Kollwitz will no doubt share anecdotes, quotes and experiences that will add to your appreciation of their rich history and inspiration. He will also share his personal experiences as one the first players of a revolutionary new musical instrument.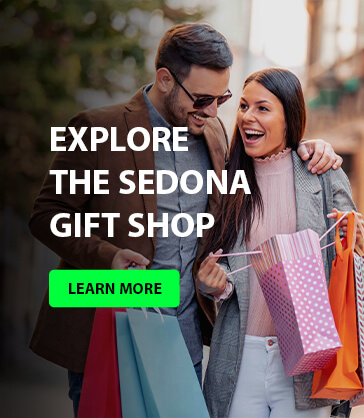 The evening is a concert, Album release and 'Sedona Event', with live streaming through SedonaCentric and Sedona Media Service. The music will overcome any Friday 13th fears and you will want to be in the audience to share this special event on Friday April 13that 7pm. 
What: Concert/Album Release – Michael Kollwitz, Solo Chapman Stick
When: Friday April 13, from 7:00 – 9:00 pm (Doors open 6.30)
Where: Sedona Hub (525B Posse Grounds)
Tickets:  $10 or $17.50 w/ CD
Also Online at https://www.brownpapertickets.com/event/3373104 
More information: https://www.michaelkollwitz.com/