Sedona AZ (April 9, 2012) – The Sedona Community Center has a new Executive Director, John Tamiazzo. Come hear him speak on Thursday, April 19, from 12:30 – 2:00 at Lunch and Learn, the Osher Lifelong Learning Institute (OLLI) Keynote Speaker program, in room 34 of Yavapai College's Sedona campus (on Cultural Park Road, across Rte 89A from Red Rock High School).
Tamiazzo has experience in the fields of human potential, neuroscience, health, wellness, and transpersonal psychology. He has taught workshops on the power of imagery and imagination, positive thinking, changing belief systems, the psychology and physiology of positive aging, meditative states and relaxation processes, learning to nurture the brain, and skills to improve health, wellness, and ameliorate emotional and physical pain.
Before coming to Sedona, he was program director for three community mental health and research centers, and the executive director for two traumatic head and brain injury facilities, in southern California. He also served as an instructor in Santa Barbara City College's program for the older adult and taught for the UCSB Counseling Program for 15 years. Tamiazzo is the author of two books: Love and Be Loved and Returning to the Land of Oz.
"Lunch & Learn" is a "town square" for local residents to gather, chat, and interact with speakers who do interesting and important things in town. This enjoyable, informative, weekly community event is free and open to all.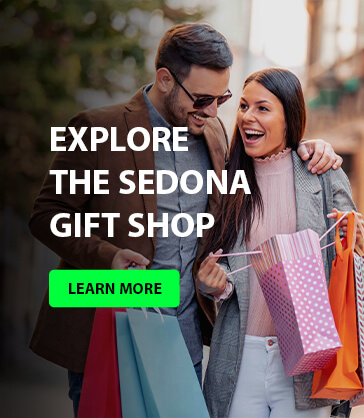 Bring your lunch (or come for complimentary coffee, tea, water, and a little snack) and join the conversation at 12:30, or come from 1:00 – 2:00 to learn about life "backstage" at the Sedona Community Center. Tamiazzo will speak for up to 30 minutes, and there will be Q & A and discussion for the remaining time.
OLLI of Sedona and Verde Valley is a one of a kind program at Yavapai College created to meet the needs of intellectually active adults. What makes OLLI a unique learning experience is that there are no grades or tests. Members attend learning groups and workshops for the joy of learning. General topics of offerings include: the arts, dance, world cultures, music, literature, poetry, history, politics, religion and metaphysical arts, science, health & wellness, self-improvement, and much more. Registration