Film Festival and Sedona 30 present live show at Sedona Performing Arts Center featuring Jim Curry and a tribute to John Denver on Jan. 12
Sedona show part of Southwest tour for renowned performer;
Comedian Jimmy Travis will open the show that promises fun for the entire family!
Sedona AZ (December 26, 2011) – The Sedona International Film Festival is proud to partner with the Sedona 30 and the National Performing Artists for a series of live concert and performance events at the new Sedona Performing Arts Center in 2012.
The first show in the series will be on Thursday, Jan. 12. The show will feature the Sedona debut of world-renowned, international performers Jim Curry and his band with a tribute to John Denver. Special guest Jim Connor — who wrote the gold-record hit "Grandma's Feather Bed" for John Denver — will make an appearance, and comedian Jimmy Travis will open the show with his brand of humor and music.
The show is appropriate for all ages and prides itself on family-friendly entertainment. Showtime will be 7:00 p.m. on Jan. 12 at the Sedona Performing Arts Center at Red Rock High School.
"This show simply carries a wonderful combined message of "music and laughter", truly the two greatest sounds to the human ear," said Paul Lehnen with National Performing Artists. "This is just pure entertainment and escapism. What great fun to be able to present this as the first in a series of live concerts with the film festival and Sedona 30 organizations."
Jimmy Travis — one guy, one guitar, loads of laughter — will open the show and set the stage for a wildly fun and entertaining evening. A recent recipient of the Jimmy Durante Award for Outstanding Comedy and Versatile Family Entertainment, Travis constantly proves that you can be funny, informative, and entertaining without being offensive. He's spontaneous, energetic and he frequently interacts with the audience — so no two shows are ever the same. Simply put, Jimmy Travis is unique, and his show truly features something for everyone!
Acclaimed performer Jim Curry and his back-up band will take the stage next with a "Take Me Home: Tribute to John Denver". The music of the late John Denver is like an old friend, outlasting trends and standing the test of time. Join Curry for this tribute to the music of one of the most beloved singer/songwriters ever to grace the stage.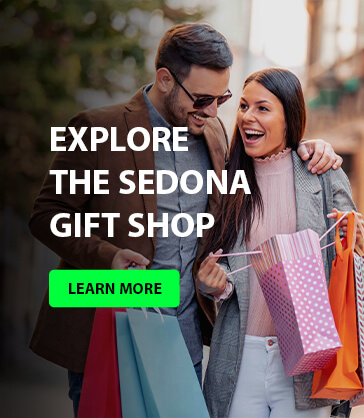 Tribute artist Jim Curry — whose voice was heard in the CBS-TV movie Take Me Home: The John Denver Story — has performed Denver's music in sold out shows throughout the country and has emerged as today's top performer of Denver's vast legacy of multi-platinum hits.
Curry's uncanny ability to mirror John's voice and clean-cut look takes you back to the time when "Rocky Mountain High", "Sunshine on My Shoulders", "Calypso" and "Annie's Song" topped the charts, and his popular music had the heartfelt message of caring for the earth and caring for each other.
Curry believes that John Denver's words still ring true in these difficult times of war and environmental and economic crisis. John Denver grew rapidly into a mega celebrity when the world was looking for some hope in the late 60's and his lyrics in songs like, "Take me Home Country Roads" gave America a new lift abroad as well as at home. People all over the world found pride in the natural wonders of the earth and love for John's message of caring for our planet and each other. Curry delivers these songs in the same spirit, with the same heartfelt care and desire to make a difference.
Curry has created the ultimate tribute experience and has emerged as the top performer of John Denver's music today. He often performs with John Denver's former band members. Banjo player Jim Connor — a former member of the New Kingston Trio and author of the hit song "Grandma's Feather Bed" — will join him at the Sedona performance.
"We are thrilled and honored to present this toe-tapping, enjoyable show and to partner with the Sedona 30 to bring live entertainment to our extraordinary performing arts venue," said Patrick Schweiss, festival director. "This promises to be fun for the whole family!"
Jim Curry and Jimmy Travis will appear live at the Sedona Performing Arts Center at Red Rock High School on Thursday, Jan. 12 at 7:00 p.m. Tickets are available at three price levels on a first come-first served basis: $40, $30 or $20. Tickets can be purchased in advance at the Sedona International Film Festival office, 2030 W. Hwy. 89A, Suite A3, or by calling 928-282-1177. Tickets are also available from any Sedona 30 member.
For more information or to purchase tickets online, visit: www.SedonaFilmFestival.com.