Sedona News – The Jewish Community of Sedona and the Verde Valley (JCSVV) received a proclamation from the city of Sedona, on October 11, 2023, proclaiming October 29, 2023 as "Mitzvah Day", a community-wide day of service, with participation from various local organizations. Mitzvah Day is Sunday, October 29, 2023, from 1:00 to 4:00 p.m. Gathering places are the JCSVV synagogue, at 100 Meadow Lark Drive, Sedona, and the Habitat for Humanity building at 737 S. Main Street in Cottonwood.
The first "Mitzvah Day" was instituted by Barbara Litrell (of blessed memory) and current JCSVV Rabbi Alicia Magal in 2007. It has continued as an annual event every year since (except for the Covid years of 2020-21). Last year, the synagogue and various philanthropic groups hosted a "Mini-Mitzvah Day", leading up to this year's event.
Volunteers will sign in at the synagogue or the Cottonwood Habitat for Humanity building from 12:30 to 1;00, pick up food and water, sign liability forms and get name tags with the "Mitzvah Day" logo. Volunteers will then proceed to their work sites and perform their good deeds. Work ends at 4:00. There will be a final program at the synagogue for those who wish to attend.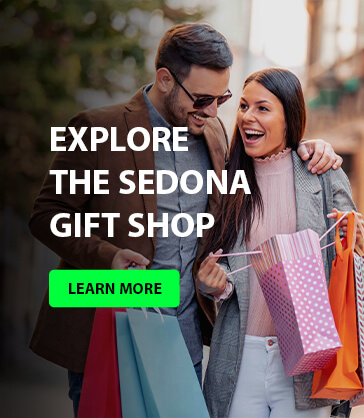 Sign-ups are ongoing and walk-ups are fine, although signing up in advance helps the sites know how many volunteers to prepare for. Volunteers are especially needed for projects in Cottonwood. Volunteers who meet in Cottonwood may stay at the Habitat for Humanity site for hauling branches, raking and cleaning up outside. Cottonwood volunteers may also pack produce or perform other chores as needed for Manzanita Outreach.
Participants can choose from among 10 other different "Mitzvah Day" projects. For those with knitting skills, or who would like to learn, there will be teddy bears to knit thanks to Knitting Without Borders (bring knitting needles, if you have them). Volunteers may also stuff the teddy bears or make holiday cards for refugee resettlement centers and stuff envelopes for mailings from the Community Food Bank of Sedona and Old Town Mission. Other indoor tasks include working with Keep Sedona Beautiful to organize and clean up the storeroom and helping the Humane Society of Sedona organize supplies and clean up their animal shelter. For volunteers wishing to help in the great outdoors, the U.S. Forest Service is offering trash pickup in Oak Creek Canyon and in the Village of Oak Creek, Hope House offers yard work at its facility for needy families, Red Rock State Park needs volunteers to clear some trails and Keep Sedona Beautiful needs help restoring their Eco-Hub grounds.
"Mitzvah" means commandment in Hebrew, but it has come to mean good deed" says JCSVV Rabbi Alicia Magal. "We are pleased to being back "Mitzvah Day", a sprit-led day of service, and give the people of Sedona and the Verde Valley the opportunity to perform good deeds."