Jerome AZ (March 21, 2017) – The monthly tradition of Jerome First Saturday Art Walk has taken root and will blossom once again this spring with new artists and studios as well as Jerome's exciting and well-known galleries.  Stroll the mountain town on April 1st from 5:00 to 8:00 PM or take the free shuttle for an evening of art, live music, food and delightful conversation. Spend the day, have a meal in town and maybe even stay the night at one of the town's delightful accommodations.
Caduceus After Dark presents film shorts beginning at 7pm with wine tasting at the fabulous tasting room next to The Connor Hotel. Guest filmmaker & curator Leon Ofsky will be on hand for interesting commentary on the films. The Mine Café will feature live music by Dave McClellan, cocktail and food specials and jewelry by Kylie Riane. The Spirit Room will feature Johnny Lingo Trio beginning at 9pm for some after Art Walk fun. Wicked City Brew across from The Haunted Hamburger is a new member featuring local art and be sure to visit Retro Art on the patio at the UVX Bulding where all sorts of happenings are likely to be occurring.
Don Jones, one-time student at Jerome High School, and longtime connoisseur of Arizona deserts will be dropping by Adrift Studio in A304 of the high school for Art Walk April 1.  He has many different desert woods, agave stems and handcrafted knives and tools for sale or barter.  He will also happily drive out to his favorite desert spots to retrieve materials for any personal craft project.  Come by and meet this gentleman.
Cody DeLong Studio will be abuzz during Art Walk this month as Cody will be giving away free puppies! Ok 'April Fool', but there will be live Jazz by Duane Ewing, and Cody will have several new works on display, as well as a new painting on the easel. Stop in and check it out. Cody DeLong Studio – 300 Hull Ave. between the Visitor's Center and Spook Hall. codydelong.com
Be sure to stop by Pura Vida Gallery on the evening of April 1st for a lively and colorful evening with fiber artist Joan Edelstein.  For many years, patrons of our gallery have marveled at Joan's whimsical "Bits and Pieces" and "Color Story" scarves.  We are thrilled to host a trunk show for Joan all weekend featuring an array of her unique scarves and wraps.  Please join us from 5 to 8 for champagne, chocolates, and to meet one of our favorite artists!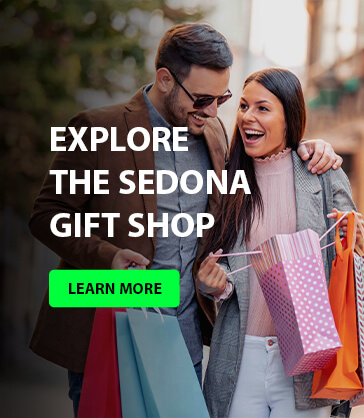 Jerome's Jewelry Artist, Rick Hernandez has some fabulous jewelry creations using Four Peaks Arizona Amethyst along with the brilliance of Australian Opal in 14 K gold to add to his wonderful collection of spectacular jewelry.  Rick's son, Ricky has handcrafted some very artistic, contemporary sterling silver pieces.  Ricky is also working on an amazing 3D jewelry line soon to be released.  Ricky's wife, April creates a very unique line of jewelry using keys & gears with a steampunk flair.  April also creates a wide variety of cameos in rings, pendants and earrings.  Joining them will be Jackie Keenen, who will be showing her fabulous collection of luxurious leaves. Jerome's Jewelry has the honor to welcome 3 Artists to the gallery, Kim Maney with her incredible photography creations, Arizona Artist Fredda Psaltis' beautiful healing star pendants  and Sarah Yount – Moser's unusual collection of jewelry.  Stop by Jerome's Jewelry for the special unique purchases for that someone special.
Zen Mountain Gallery will be featuring fine art ceramicist Hans Miles as featured artist for April Art Walk. Hans Miles was raised in Prescott, Arizona in a family of artists, and has been creating, and destroying, since day one. Fascinated with the mechanical, the natural design and deconstruction, the unknown and the novelty, Hans brings a very special and highly idiosyncratic style to every facet of his expression. These strong reverberations of style can be found in his approach to the ceramic medium. From chaotically executed sculptures imbued with moments of intensity and marks of insanity, to his highly controlled and meticulously planned atmospheric firings: this artist strives to relay an evocative narrative with each and every piece. As the lead lab technician at ASU Hans has developed many different fringing styles and glaze recipes completely unique to himself, but is far from ending his search into the many pockets of forgotten knowledge within the ceramic arts. His current works intend to explore even deeper the essence and science of atmospheric firing, a process invented in Europe in the 14th century and involving the introduction of volatile elements like sodium, potassium and calcium into the kiln at a temperature exceeding 2300 degrees Fahrenheit. This type of firing can result in immeasurable chemical reactions inside the kiln like color changes, crystal growth, glass deposits and a little understood process known as 'flashing'. Sprinkled into these works are moments of quiet inspiration, loud bursts of recklessness and a subtle charm that makes his work so accessible and interesting. Please Join Zen Mountain gallery for wine and hors d'oeuvres as we welcome Hans Miles to the gallery for a demonstration and extensive selection of his work.
Preserve the blossoms that come and go so quickly at this time of year with watercolors available at Yester Day's Fine Art Gallery in Jerome. Enjoy the new painting 'Advent of Spring' by gallery owner Annie Rabago at the April 1st Art Walk.
"50 Joyful Years" continues at The Jerome Artists Cooperative continues through this month. Suzen Brackell describes herself as a "cloth artist;" a fabric sculptress who carves, shapes, and designs garments from material that is fun, easy care, wrinkle-free and pre-shrunk to hold its form. The tops, dresses, jackets and scarves Suzen creates are a blend of chic and whimsy, casual, elegant and subtly sensual. She enhances her pieces with tiny loops of stitched thread, intentionally frayed edges, and carefully tied lengths of sculpted cloth strips to bring out their playful character. Her 'one size fits most' garments can be found in every color of the fabric palette including rare vintage finds. While Suzen often uses natural fibers, she confesses, "The fabric content is not as important to me as the comfort, feel and flow of the finished garment itself."In celebration of her "50 Joyful Years," Suzen is offering a Special $50 sale on many of her normally higher priced items thru May 3rd.Jerome Artists Cooperative Gallery   928) 639-4276     www.jeromecoop.com 502 Main Street. Open Daily 10-6.           
Gallery 527 welcomes new local artist Richard Faye. He will be presenting two wood sculptures inspired by the female figure. His fascinating pieces are painted in soft hues with oil or water color. Teal Sullivan continues to create her jewelry of copper, crystals and stones. New ankle bracelets, rings, necklaces and earrings are ready for new additions to your spring wardrobe. Stop by 527 Main Street for a night of good art, food, wine and conversation. For more information, contact Donna at 928.301.3004 or visit jeromeartwalkcom.