Jerome AZ (August 22, 2016) – Jerome Art Walk continues its momentum on September 3rd with its first Saturday celebration of art. Twenty-five galleries and studios will be open from 5:00 to 8:00 PM with art, music and refreshments. This free event has become a Verde Valley favorite with a shuttle that will transport you from the artist filled Old Jerome High School, up to the center of town with The Lincoln Gallery and Made in Jerome Pottery and everything in-between. The holiday weekend is the perfect time to enjoy late night dinner hours at Jerome's great restaurants, enjoy some live music and maybe spend the night. This holiday weekend promises to be a lively and festive time in the mile high town.
"Soul Food: Places and Spaces to Nourish the Spirit" continues at the Jerome Artists' Cooperative. Mike Koopsen has always been passionate about the natural world and the beauty that surrounds us. As a photographer, it is one of the reasons he moved to Sedona.
"I hope my images will inspire others to seek out a richer, more personal connection with the natural world by increasing everyone's awareness of the fragile and precious nature of our environment and the need to protect it, so future generations can enjoy the wonder I have been blessed to experience."
Treat yourself to a Soulful experience on Saturday, September 3 from 5-8 pm at the Jerome Artists' Cooperative Gallery where you can meet and talk with the artist. Enjoy soulful company, snacks and beverages during Jerome's "First Saturday" Art walk. Jerome Artists' Cooperative Gallery is located at 502 Main St.
Jerome ArtWalkAfterHours continues at Caduceus Cellars on Main Street. Stop by for an evening of film shorts that will screen beginning at dusk and wine by the glass with Art Walk specials until 9:30pm .
Wonders of the Grand Canyon, and other incomparable southwest landscapes, await visitors at Yester Day's Fine Art Gallery at September's Art Walk in Jerome this coming Labor Day Weekend. Oil paintings by Patricia Barthe, Roy Swenson, and Ann Rabago capture Mother Nature at her best in the golden season of autumn in Arizona. Other fine art—charcoal and graphite drawings, hand painted etchings, intaglio prints from engravings, photography, vintage jewelry, glass art, Mexican ceramics, wood and metal sculptures, and miniature watercolors—present timeless beauty as well at our gallery, located at 509 Main Street in Jerome's lower art district.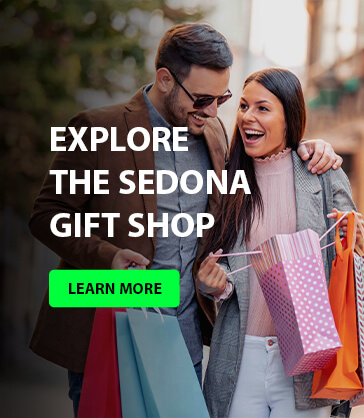 Pura Vida Gallery will be showcasing the watercolor and pastel art of Wolfgang Lehnhardt during the September 3rd Jerome Art Walk. Measuring under standard 8×10 sizes, each piece is a small vignette of landscapes capturing the dramatic play of light and color of larger desert scenes. Wolfgang's work is shown in galleries throughout the Southwest and collected on five continents. Join Pura Vida for chocolates and champagne during the evening of the Art Walk and see Wolfgang's paintings.
Please join Zen Mountain Gallery for September's Art Walk as we feature the work of several of our potters. We will have new work from many of the gallery's local potters including Luna Patterson, Greg Wenz, Elizabeth Bonzani, Mike Upp, Sharon Upp, Laura Pokorny, Deanna O'Donnell, Joanie Wolter and Dennis Ott. This group of potters offers a significant range of techniques and approaches to their pottery. From 5-7 we will take entries for a drawing to win a specific piece of Luna Patterson Pottery. The drawing will take place at 7:15pm and you must be present to win. Please join us for food, wine and a chance to win a beautiful piece of hand-built, pit-fired pottery from Luna Patterson.
Gallery 527 continues "Heart Conversations," abstract paintings by Julie Bernstein Engelmann, on Sept. 3rd, from 5:00-8:00 PM. "The paintings are like personal stories, only just their distilled essence," said gallery owner Donna Chesler. "Each one has a very specific feeling, distinct from the others, which is unusual in abstract art." Engelmann begins with a seed idea from her journal, such as a dream that she wants to explore in visual form. She prepares a varied surface, then pours latex wall paint diluted to flow and mix at different speeds, giving an exciting base layer to the painting. From there she uses acrylic brushwork to enhance and transform the composition into a space with visual depth and drama.
Engelmann explains, "The title, 'Heart Conversations,' refers to my heartfelt relationship with what I call the painting spirit. Like a dynamic conversation, the painting spirit actually helps me do much better and go much further than I imagined, leading to a surprise ending that reflects my seed idea in an intriguing way." Engelmann's lush abstracts have won numerous awards. She was honored with a retrospective exhibit, Being Spirit, at the Southern Alleghenies Museum of Art at Altoona, Pennsylvania.
Engelmann holds an MFA from UCLA and a BA from Barnard College, where she studied with Milton Resnick, first-generation Abstract Expressionist. In 2014 Engelmann moved with her family from Pennsylvania to the Sedona area, where she teaches Luscious Abstractions as a faculty member at the Sedona Arts Center School of the Arts. "Heart Conversations" will be on view at Gallery 527 in Jerome from September 3rd through October 1. For more information about this show or Jerome Art Walk, contact Donna Chesler at 928.301.3004.