Jerome AZ (April 22, 2014) – Another great spring evening is in store for locals and visitors in this mile high mountain town. First Saturday Jerome Art Walk on May 3rd will be a party filled with art, music, refreshments and great conversation at the 25 galleries and studios. A free shuttle will whisk you from The Old Jerome High School to The Adorn Collection and everywhere in between. Walking the inviting streets is another easy option for art lovers. Jerome First Saturday Art Walk has become the best Saturday activity in the Verde Valley… at least according to many art lovers who are slowly savoring each section of this thriving art community. There is so much to see that it is impossible to visit everything in one walk.  Make a night of it on May 3rd from 5:00 to 8:00 PM.  Have dinner at one of the great restaurants or spend the night at a Bed and Breakfast. With gallery openings, open studios, live music all through the town and delicious treats at most stops, this is one spring night that will delight.
Please join us at Jerome's Jewelry Art Walk on May 3rd for a special in-store performance by Grammy award winner and five-time Native American Music award winner Micki Free. Performing his hit songs off his latest blues CD Tattoo Burn along with his Native American Flute. Jerome's Jewelry artist Rick Hernandez created an awesome sterling silver pendant, earring, and double ring using Micki's "Tribal~Star" logo that Micki Free and local tattoo artist Rick Wykoff designed. Rick Hernandez has also created a custom ring with a black onyx carved skull and handcrafted stars surrounding it. Rick's son Rick II fabricated a sterling silver guitar pick pendant using a carved black onyx skull in the center.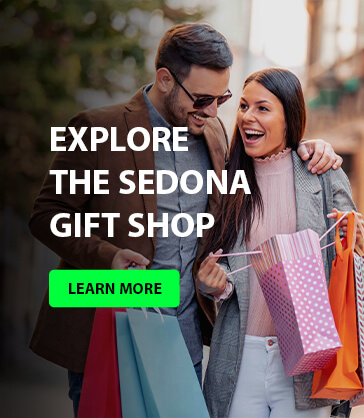 Check out Jerome's Jewelry with a wide variety of fabulous jewelry to choose from for your loved one for Mother's Day.  Jerome's Jewelry's awesome collection of custom jewelry designs made with a wide variety of artistic jewelry created by father and son team, Rick and Ricky Hernandez.  Jewelry artist Rick Hernandez has been creating custom jewelry for over 20 years in 14k gold and sterling silver using Australian Opal, Diamond, Tanzanite, and Amethyst, along with many other of gemstones. Rick's son, Rick II, has followed in his father's footsteps, and specializes in the unique art of handcrafted silver work.  Rick II has designed some very creative pieces – his artistic work is usually more on the contemporary side, using Drusy (a specialty gemstone having small crystallized formations from inside a geode). Recently, Rick II wife April has been creating a unique line of jewelry using keys and gears with a mechanical Steampunk flair.  April also has created a wide variety of extraordinary cameo chokers and rings. Mark your calendar for May 3rd and enjoy a wonderful spring evening at Jerome's Jewelry Art Walk.
 
 Zen Mountain Gallery is very pleased to have Komala Rohde as its featured artist for May Art walk. Komala is a jewelry artist and teacher. Her international career encompasses two decades of teaching energy work and reading to students in Europe and Japan as well as in the United States. Sitting at the workbench and creating jewelry is a meditation for her.Komala is certified both as Metal Clay artist and teacher. She is a member of the PMC guild and an accredited teacher of Hadar's Clays. Komala loves working with both silver and base metals like Bronze, Copper and Steel. Pioneering the contemporary work with rare earth metal Niobium through anodizing and finishing with cold connections i.e. chain mail is another passion of hers. She is an accomplished bead weaver. Komala has also co-developed The Sedona Art Retreat.
Please join Zen Mountain Gallery for art walk with Komala Rohde at 515 Main Street.
 
The Cellar 433 tasting room and art gallery is the perfect spot to sip and savor AZ wines grown, produced and bottled on Arizona soil. The beautiful building offers a breathtaking view of the Verde Valley and the glowing red rocks of Sedona from floor to ceiling windows.  Featuring AZ wines on two floors filled with amazing art and astounding views in a casual but elegant space, Cellar 433 is an Art Walk favorite.
 
The New State Motor Company will have plenty of Mother's Day gifts on display.  Consider a Janie Layers hand-formed ceramic rabbit, donkey, or fox for mom to put on a table or in her garden.  Patrick Lincoln has new colorful, digitally manipulated prints and cards to lift any mom's spirit.  And there will be live music by Ezra Anderson to accompany a delicious array of snacks.  
 
The May 3rd Jerome Art Walk kicks off a month long celebration for Pura Vida Gallery's ten year anniversary!  On the evening of the Art Walk, the gallery will host a spectacular trunk show for jewelry artist Leah Sturgis.  Leah's newest line of jewelry incorporates recycled mandolin strings from her husband's award winning Blue Grass band.  Join Pura Vida for an evening of Blue Grass, champagne, and chocolates!
 
Jerome Artists Cooperative Gallery hosts the opening of "Calizona–Where I Live"  on May 3rd from 5-8 PM. You'll have an opportunity to witness the talent, technique and humor of photographer Mark Foltz. A transplant from Akron, Ohio to the Verde Valley in 2003, and with connections through graphic design in California, Mark's sense of humor shines through. Mark recalls the "Jollywood" idea came to him while driving to Jerome one afternoon for his work-shift at the Co-op. Mark noticed that the Jerome mountains reminded him of the Hollywood hills. As he drove closer, he saw the big white "J" etched on the Jerome mountain (in real life). Next thing you know, he imagined "Jollywood" written there in big, bold letters above the town and laughed out loud! "Jerome is indeed 'Jolly,!' he laughed! "A lot of the pieces in my show were born that way," Mark recalls. Mark's flexible mind and imagination allow disparate elements to recombine in new ways. You're in for a treat when you gift yourself a trip to Jerome this May or June to visit "Calizona—Where I Live"  which runs May 3rd through July 2nd.
 
Sedona landscape artist Susan Pitcairn will continue her show at Gallery 527's First Saturday Art Walk reception May 3, 5-8 p.m with a presentation of recent pastels and acrylics from travels throughout Arizona and California. "Beauty of the West" expresses Susan's uncanny ability to capture the peaceful beauty of the western landscape. Also at the gallery, mixed media sculptor Rhonda Zwillinger will debut two extraordinary pieces of beaded art. These complex pieces are wall hangings adorned with exotic stones, beads, crystals and even rattles from rattlesnakes. More to come from this New York transplant. Brandi Lee Copper has restocked the gallery with her collectable tea bowls, man mugs and lovely platters and bowls.
 
For more information about Jerome Art Walk, contact Donna at 928.301.3004 or visit jeromeartwalk.com.