Jerome AZ (February 21, 2012) – The Jerome Art Walk keeps its momentum going on March 3rd, approaching the spring season with more artistic energy and wonderful talent than ever before. Every first Saturday, the creative community of Jerome is pleased to host an evening of art, music and entertainment with open studios and galleries displaying local, regional and national artistic treasures. New members have joined the group and are planning special events throughout the town on March 3rd from 5:00 to 8:00PM. A free shuttle runs during the event. Restaurants will offer delightful meals and charming lodging choices abound for a nights stay for those who might enjoy making a weekend of it. Spring brings a special sale at Sky Fire with jewelry, some furniture and wall sculptures at 20% off. Caduceus and Bitter Creek Winery will be offering their fabulous wines at their tasting rooms and Quince' hosts live music while you sample New Southwest cuisine. Bobby D's revamped outdoor deck is a perfect spot for people watching and great food. And Jerome Olive Oil Traders joins the group as a sponsor with exquisite varieties of oils and vinegars.
Interdisciplinary artist and teacher Tom Ogburn creates and displays his work for the first time at The Old Jerome High School. From traditional to digital media, Ogburn creates work chronicling the lives of individuals, the land and personal experiences in many media. Abstract, landscape & non-objective paintings through digital imaging, short films and even sound sculpture may be found on display or as installations. Classes and workshops in drawing, painting and digital arts are also offered. Stop by and meet Tom in Building A – Room 202.
Also new to the Jerome Art Scene, Cecily Fazekas opens her studio "the art of sensuality ", at Old Jerome High School, Building A, Room 306. Her art is "A dancing display of eroticism, personal pain and pleasure…..experience it."
An exciting featured artist show entitled "Rock, Paper, Fire" opens March 3rd and runs through May 2 at the Jerome Artists' Cooperative Gallery, 502 Main St in Jerome. The show features new works by Coop members Sarah Harms and V. Norton. Sarah will be unveiling a new line of jewelry, small sculptures and wall art, using steel, rocks, and wool. Norton will have new works in ceramics and an exhibit of handmade books. The opening reception will be during Jerome's Art Walk, Saturday March 3rd, from 5 to 8 pm with refreshments and a chance to meet the artists in person.
The Merchants' Gathering in Jerome comes alive on Saturday night.with great Art, Music & Refreshments. Check out Duane Ewing's latest ceramic sculptures, especially the piece titled "East Meets Southwest." Duane will be playing jazz tunes on saxophone, flute and clarinet. Copies of the new CD "At the Crossroads" by local group Joe Neri and Blues Dawg, (with Duane on tenor saxophone) will be available for purchase at the gallery. Casa Latina has a colorful selection of Mayan beaded jewelry. Spice up your life with a variety of specialty-wrapped soaps including our refreshing Grapefruit Salt Scrub bar. In honor of Arizona's 100th birthday, Rick Foreman has created a new incense fragrance called "Centennial Arizona" which he will feature along with his exclusive line of "Arizona Brand Incense." Stop by The Merchants' Gathering, between the Visitors' Center and Spook Hall, 300 Hull Street, in Jerome from 5pm to 8pm. Will you be there?….Se como no!
Cody DeLong Studio will feature new ceramic works by artist Duane Ewing this month. Duane will also play saxophone during Art Walk. As always Cody will have several new paintings on display as well including "Rugged Shoreline" a scene from nearby Blue Ridge Reservoir. Stop in for live music and refreshments. Cody DeLong Studio 300 Hull Ave. 928-300-4576 www.codydelong.com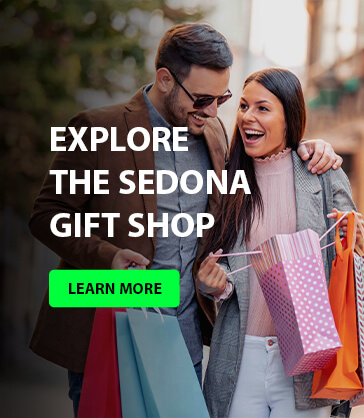 Jerome Bead Creations will feature Suzy Mound's original copper and silver jewelry. Suzann Trout will display her jewelry composed of many shades of turquoise and green to welcome Spring. Stop by The Old Jerome High School to say hello to this talented duo.
Laughing Raven Gallery is proud to present Jerome artist Brice Wood as the featured window artist this month. He is showing work from his "Wonderments" series which showcases illuminated, puppet-theater like 3-D pieces and an exploration of the cross as symbol. Brice's work will hang through March 14th. New to the gallery, Lindy Gruger Hanson joins Laughing Raven for the March event. Lindy creates color rich acrylic paintings informed by potent symbolism and a love for the natural world. Lindy is a recent arrival from Bend, Oregon who now lives and works in Prescott.
Pura Vida Gallery will feature new work by Jerome ceramic artist Richard Johnson. Richard will debut a new palette of glazes during the Jerome Art Walk on March 3rd.
Jerome's Jewelry features a fabulous selection of custom jewelry created by the Father and Son team Rick and Ricky Hernandez. Unique custom creations in 14k Gold and Sterling Silver. Drusy, Tanzanite, Arizona Peridot and Fire Agate are among the colorful collection along with brilliant rainbow colors of Australian Opal. Jerome's Jewelry the hot spot to shop. Jerome's Jewelry, 114 Jerome Ave.
Gallery 527 continues Marian Ward's show titled Contemporary Copper Jewelry, subtitled, "Not your mother's jewelry". The scorpion bracelet is gone but some new creatures have arrived on cuffs along with textured copper earrings, necklaces and bracelets. The gallery artists have all created new work for March, including Shane McDermott's photographic vision of the world around him and infused on metal, Ardis Harsche's encaustic cave paintings and new wooden boxes by Peter Wade. For more information on Jerome Art Walk, call Donna at 649-2277 or visit www.jeromeartwalk.com.