Jerome AZ (December 22, 2015) – Let the party continue the Saturday after New Year's Eve with the January 2nd Jerome Art Walk. Take the convenient shuttle throughout the town to visit 25 galleries and studios from the Old Jerome High School to Made in Jerome Pottery, The Lincoln Gallery and Epihyte in The New State Motor Company. The lively gallery group welcomes Old Jerome High School Members Sterling Fine Arts, Seeds, Mark Hemleben Fine Art, Anderson and Mandette, Flux Gallery and newest addition Jerome Art Vortex. There are new sponsors as well. Clothing store Bolshevita and hip spot Puscifer offer some very cool shopping with a little of everything to catch your interest. Of course, be ready to taste some wine at Caduceus and Passion Cellars and then continue on for a great meal at one of Jerome's fabulous restaurants. The festivities are from 5:00 to 8:00PM every first Saturday. For more information visit www.jeromeartwalk.com or call Donna at 301.3004.
Mark Hemleben ventured off the beaten path to find some of the most beautiful fall scenes in the area. He will be featuring his recent plein air oil study "Orange is the new Green" during the January Art Walk in Jerome. His vibrant fall works are some of his most beloved. William Shatner is counted among the many collectors of these gorgeous paintings. Mark Hembleben Fine Art is located in The Old Jerome High School, Building A.
Zen Mountain Gallery welcomes fine art ceramicist Luna Patterson as featured artist for January Art Walk. Luna Patterson is known for the beauty of her hand built forms and remarkable color achieved through pit firing. Her colors are suggestive of the Arizona desert and local red rocks. Originally from Denmark, Luna has lived in Arizona since 1992. She has studied pottery at the college level, but is largely self-taught and takes an explorative and experimental approach to her art and is now teaching pit fire techniques. She has won numerous awards for her work including first and third place in the 2008 and 2009 Arizona Clay Olympics.
Luna's work epitomizes Zen Mountain Gallery's emphasis on contemporary and contemplative fine art, while maintaining a beautiful organic simplicity. Please join us for wine and food as we celebrate the New Year and Luna's new work.
Dreams of the Carbon Base: Contemporary Sculpture in Glass" opens at The Jerome Cooperative Gallery. Mark Lucas creates works of art that are best described by delicacy and complexity. He combines creativity and imagination in every piece with the purpose of not only creating an aesthetic that impacts feelings, but encourages contemplation as well.
Stop by the gallery for an Art Walk Reception, Saturday Jan.2 from 5-8 pm. "Dreams of the Carbon Base: Contemporary Sculpture in Glass" runs thru Mar.2.
The Jerome Artists' Cooperative Gallery is open Daily from 10 am to 6 pm. 502 Main Street, Jerome 928-639-4276.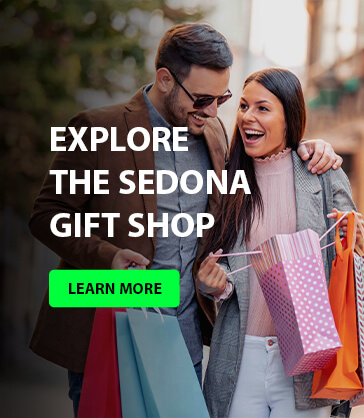 Stop by Aurum Jewelry and say hello to new owner Monique Marcil. Aurum Jewelry is the perfect place to spend that holiday bonus or money gift on something special for yourself. Come choose a one-of-a-kind piece handcrafted by a local artist or have something custom-designed just for you. Transforming older pieces into something new and more your style is one of our specialties.
Join Pura Vida Gallery on the evening of the January 2nd Art Walk for its annual "Scarf It Up" show. We will be featuring beautiful handmade scarves for men and women, including woven chenille scarves by Suzanne Lovejoy; wool, silk, and cashmere scarves by Margo Petitti; and hand painted silk and wool circular scarves by Debra Street. Enjoy champagne and chocolates and Scarf it Up!
There's no place like PROME….At Caduceus Cellars Tasting Room, on Main Street, multimedia artist David Anderson (creating under the acronym PROME) will project his meticulously manipulated imagery through both storefront windows – visible both inside and to passers-by on the street. There will be a special tasting flight of locally grown and produced wines offered. One night only! Five to 9pm.
Interconnectedness opens at Gallery 527 in Jerome on January 2nd. Brandi Lee Cooper will debut new work at the January 2nd Jerome Art Walk at Gallery 527. She has been seriously missed in the gallery for the past 7 months. Brandi Lee has spent the last year working as a Post-Baccalaureate student in the Ceramic Arts at the University of Kansas. She has focused on her craft like never before and the results are impressive and exciting. The new collection of work includes sculpture and vessels created out of paper clay, plant material and press molded forms. Says the artist, "I take weekly forays into a chipping yard to hunt for different species of plants with which to build my work; each day and each passing season brings different material and inspires new methods of building. I search for biomass that will provide texture and visual interest once dipped in a skin of clay and slipped together in a dense amalgamation. Branch by branch, I build complex webs of interactivity or connection points, akin to a natural system. I then fire my work, burning out the plant material and leaving it in a fragile state. During this time, my sculptures fracture and fragment. Similar to natural systems, they go through dynamic and unpredictable change. I then submerge the entire piece in glaze and fire them in a cradle of sand. When they emerge from the kiln, the viscous glaze coating solidifies the branches and unifies the connection points. They are transformed into state of permanent interconnectedness. "
Brandi Lee Cooper is an artist who has built on her life experience and each show for the past years at Gallery 527 has been an eye opening display of experimental techniques and a mind rich with the joy and curiosity of an artist dedicated to her craft. Celebrate the return of Brandi Lee Cooper with a champagne opening from 5 to 8pm at Gallery 527 on January 2nd. For more information, contact Donna at 928.649.2277.