Galleries, Live Music, late Dinner, Lodging Offered in Jerome
Jerome, AZ (August 29, 2011) – Jerome Art Walk continues its momentum on September 3rd with its first Saturday celebration of art. Twenty-five galleries and studios will be open from 5:00 to 8:00 PM with art, music and refreshments. This free event has become a Verde Valley favorite with a shuttle that will transport you from the artist filled Old Jerome High School, up to the center of town with The Lincoln Gallery and Made in Jerome Pottery and everything in-between. The holiday weekend is the perfect time to enjoy late night dinner hours at Jerome's great restaurants, live music on the outside deck at newcomer Bobby D's BBQ or even spend the night at a lovely lodging.
Patrick Lincoln creates digitally manipulated photographic art. His latest piece was 23 years in the making. In the beautiful "Canyon de Chelly Sunset", the sunset is from a photo taken in El Paso, Texas in 1988. The canyon shot was taken five or six years ago while visiting Canyon de Chelly. Patrick's work is on display at his Lincoln Gallery in The New State Motor Company.
Suzann Trout, at Jerome Bead Creations, is featuring some new pieces created with shells and stones from past trips to beaches since she seems to be the only one she knows who hasn't gone to a beach this year! Call it the "Envy and Memory Collection"! Suzy Mound will continue her beautiful copper and silver creations! Cold punch and cookies for you to enjoy.
Brice Woods' "Night Blue 2" show continues at the Jerome Artists Cooperative Gallery. The "2" refers to a continuation of a theme the artist has been cultivating for several years. His "Night Blue" collage series has been featured locally, and also abroad, as part of a successful show in the Netherlands.
Pura Vida Gallery will be hosting a trunk show for jewelry artist Leah Sturgis. Leah's clean, architectural designs in sterling silver and 18kt gold vermeil command a second look! Join Pura Vida for a chocolate and champagne reception for Leah on the evening of the Jerome Art Walk.
Stop by the Cody DeLong Studio and see some exciting new works. Cody has been working on large canvases this summer. There are also some new plein air pieces from the Grand Canyon as Cody is gearing up for the Grand Canyon Plein Air event in mid-September. Cody won 1st place at the event last year! Cody DeLong Studio/Gallery – 300 Hull Ave. next to the visitor's center. CodyDeLong.com 928-300-4576
Even though Kim Hoshal spent most of her summer in the Northwest, she did create many images in Sedona. For Art Walk, Purple Sky Photography will be showing "Summer in Sedona" featuring photographs of the electric green foliage, stormy skies, wildflowers and rainbows that exemplify summertime in Sedona.
Calling Rain Studios will be featuring new Plein Air studies from theNorthwest as well as new studio pieces. Also, come by for a preview of William's new CD "The Language of Clouds" to be released and featured at the Yosemite World Music Festival later in the month.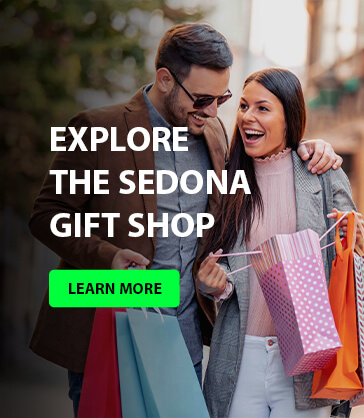 Gallery 527 features encaustic artist Ardis Harsche with the opening of her new show, Earth's Kindred Spirit. Ardis explores the relationship of man and environment with her wax compositions
that evoke the feelings of oneness with the earth. Ardis and the earth form a kindred spirit through her encaustic paintings, Earth's natural resources supply the pigments wax and other minerals for her
art work while nature's beauty supplies the creative inspiration.
Shane McDermott expounds on his stunning landscape photography printed on metal with new work added for this holiday weekend show.
Dave Rentz will be playing and the usual cast of artists and locals join visitors for a night of music, art and conversation.
For more information on Jerome Art Walk, contact Donna @ 928 649-2277 or visit jeromeartwalk.com